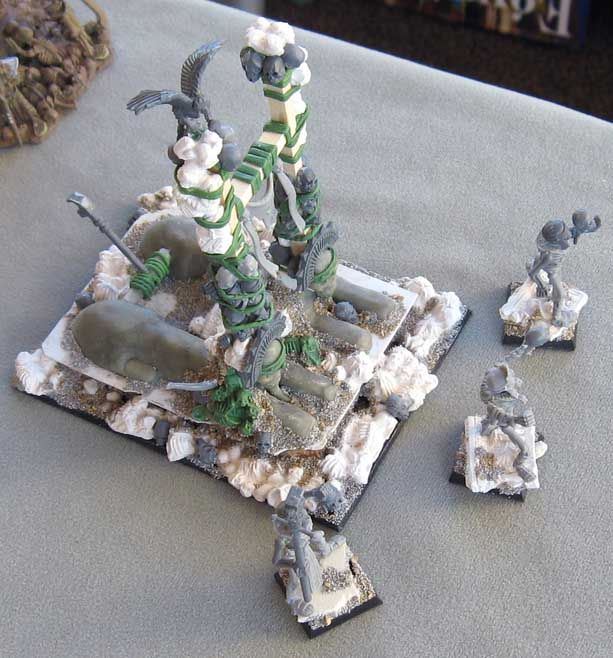 Here's a few images of my screaming skull catapults. I will be finishing up my scratch built version tommorrow!!
This is an "official" version: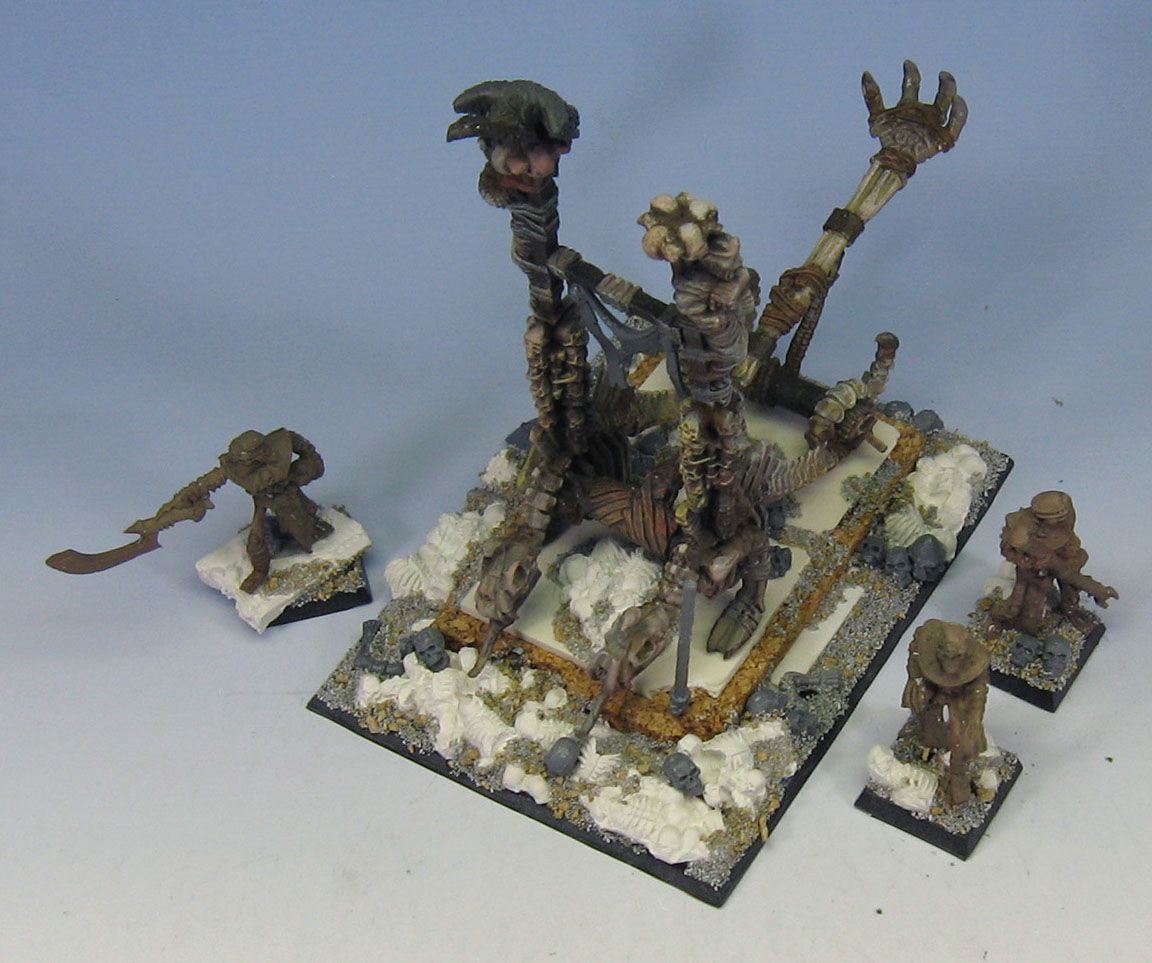 And one that I scratch built in October of last year, You can see how I tried to establish the sphinx motif that is on the display board!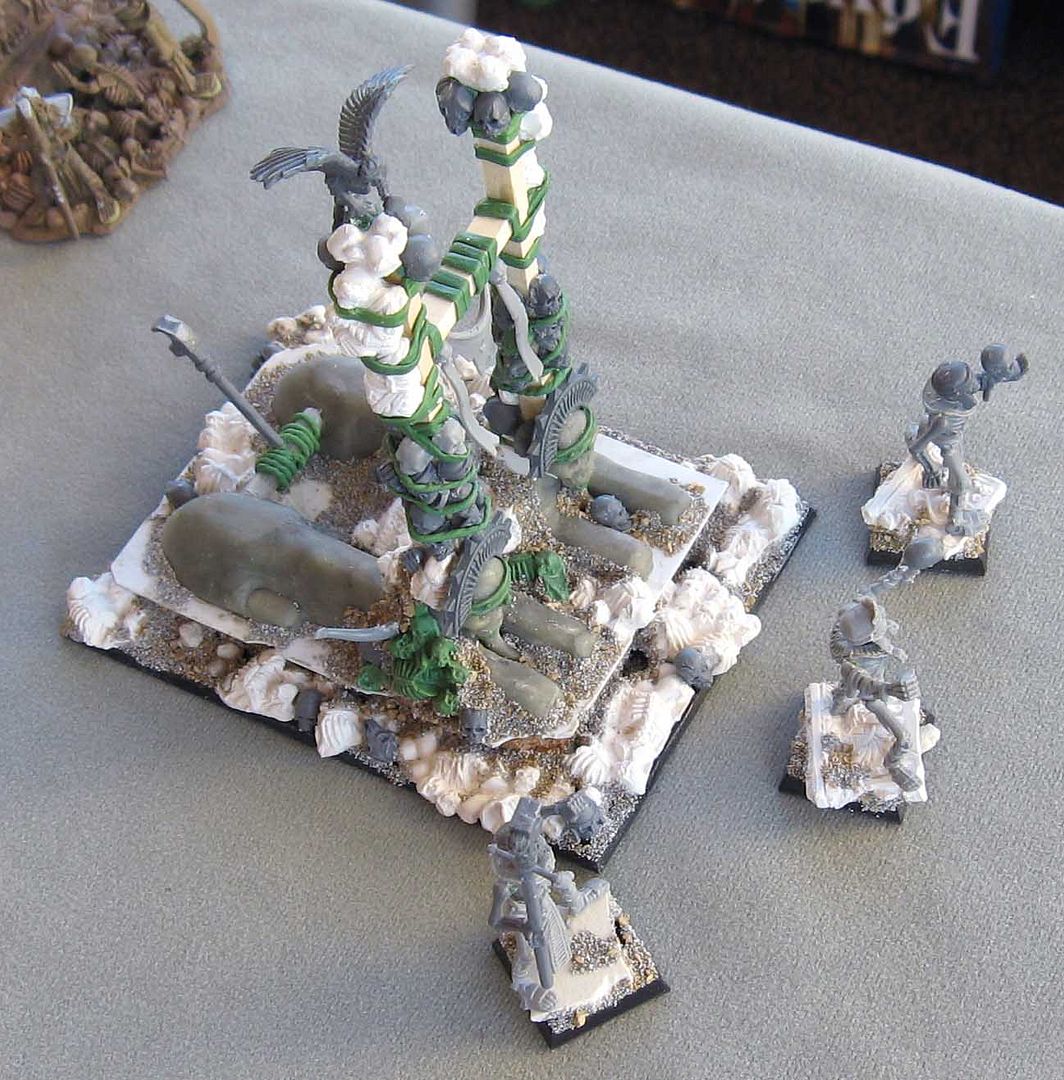 I will be posting pictures of the painted version tomorrow, so stay tuned!