Yesterday saw the painting of all the landscape work, as well as some of the structure. Here is the set up, with the 4 basic colors out on the palette: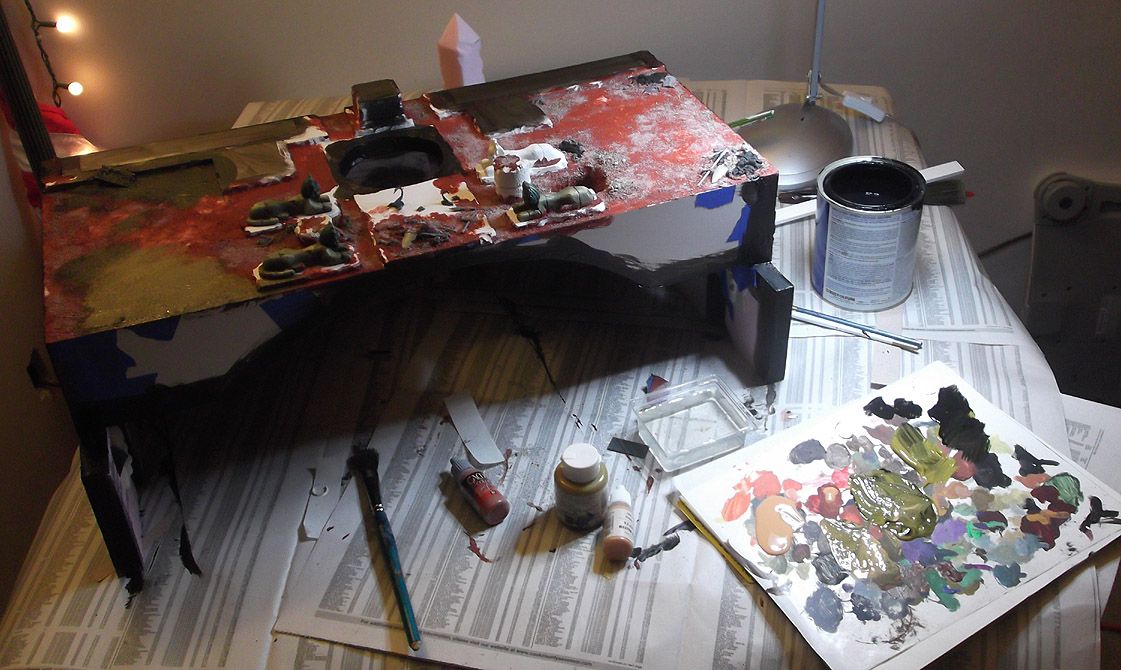 I worked using the Screaming skull catapult and the carrion bases as a color guide. I had a black, and ochre, a pink, and a terracotta shade ready to go. I worked rapidly once again, moving across the surface as quickly as possible to make sure there was enough variety in the colors, but keeping it cohesive as well.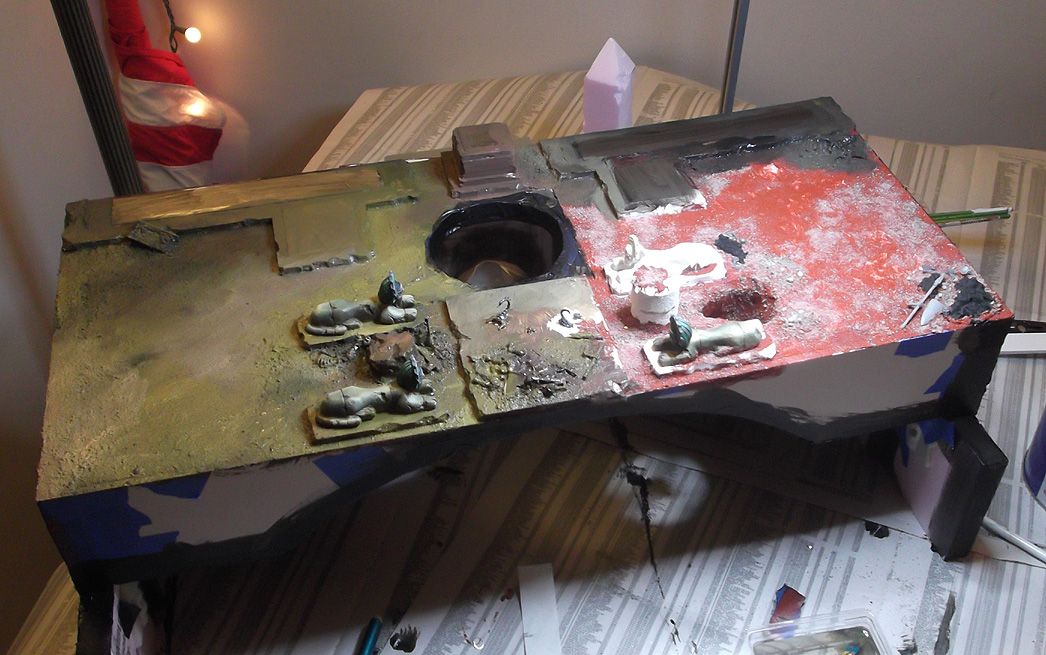 Once most of the basic surface was covered, I worked on the little details.. the piles of bones, the Dais, etc.
I tried to bring out more and more forms with each layer of paint. I was working quickly enough that I was still able to do some wet into wet blending...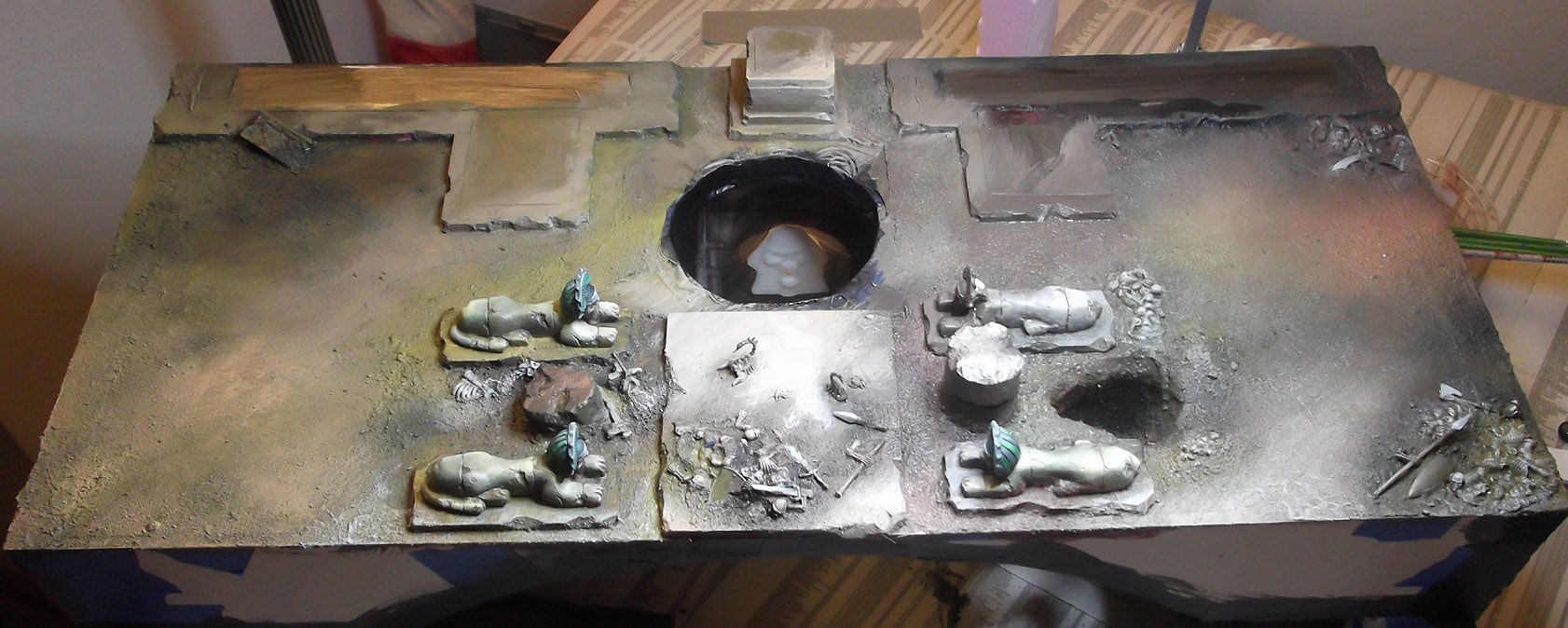 Here you can see the dais included. I also began getting some paint on the rest of the structure at this time:
The colors on the back wall will have to match the pastel paper I am using with all my drawings, so I needed to go even lighter on those sections...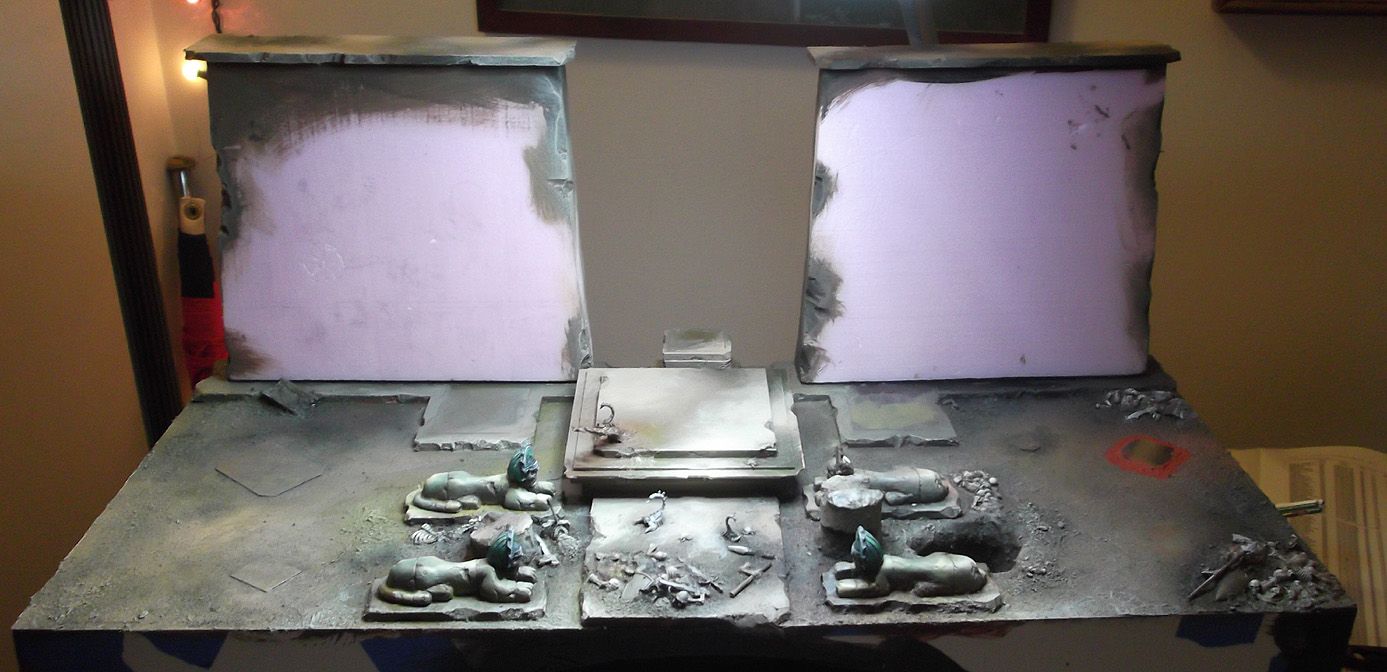 This was the last of what was done yesterday, as it was getting very late! Today I am doing a lot of work on the interior side of the upper level!