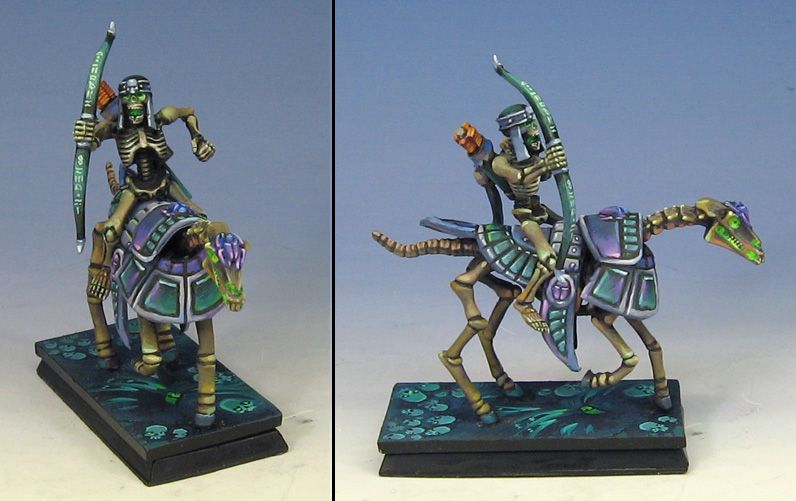 Here is a color test figure for the horse archers. I have been itching to paint the armor section of these guys for a while. I had been painting on the horses and riders to this point. It is fun to see one finished!
This image gives you an idea of the armor that I sculpted. I did the armor in sections, and then made moulds of each part.
Each piece was cast, and then placed on the horses.
I used sheets of tin foil as a backing, so that the green stuff would not deform or collapse.