These are some more basic shots of the army on the army board. They were taken right before a large battle against a Chaos Demon army. It was the first battle in a four part campaign (I think I have some images of those fights).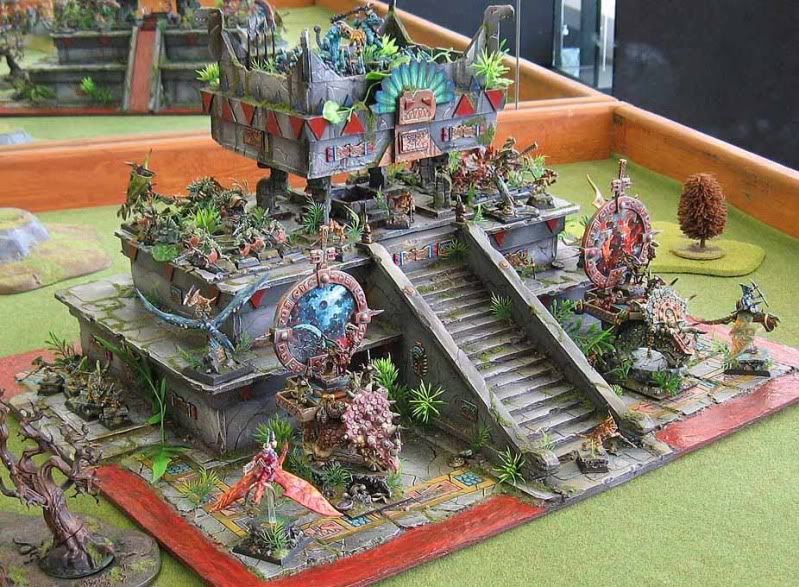 The battle was supposed to be a part of the Chaos incursions in the ancient times when lizardfolk were masters of the Old Worlde. A Greater Demon of Khorne is leading an assault upon the Temple of Blood.
When I made the army board, it was intended to be a playable terrain piece. Each level had its own set of rules, and I tried to make each area work with movement trays, etc., so that actual fighting could be done all across the temple. For instance, the Blood Moat was a dangerous terrain test with no armor saves, unless you used one of the causeways. The higher levels counted as defended obstacles, and so on.
Now for some quick views of the battle. The last vestiges of the defending Lizard army (led by Mage Priest Babo, are attempting to fend off vast legions of warp spawn:
And for the climatic finish of the battle!
Guess what happened next...