OK, still trying to figure out how all this works!
This will be my first attempt at getting some larger images on the blog here, starting with the Lizardman army. We must begin with the most feared character in my army, Great mage Priest Babo. Here his alter ego is shown guarding the Armies on Parade Trophy:
The "real" Babo is shown here. He won a Bronze in 2010 at Games Day for WFB large creature. I had one of the really old Slaan Priests, with no planquin or bearers, so I made one out of sculpey and green stuff.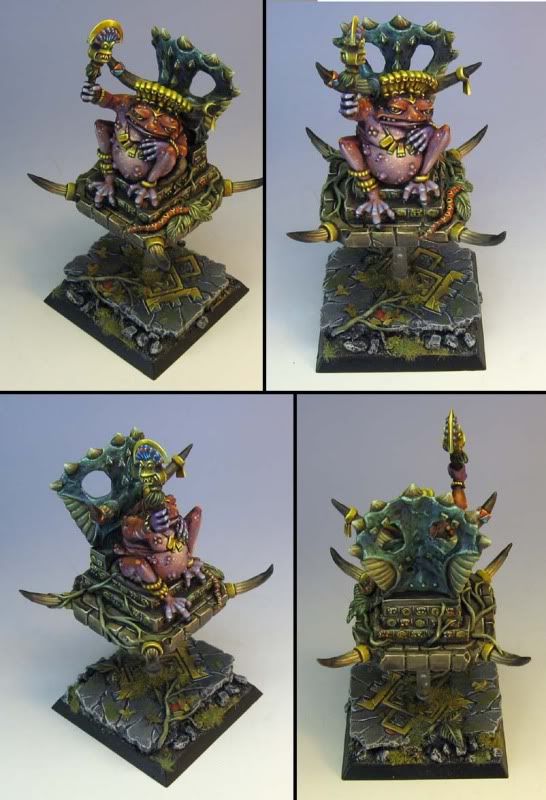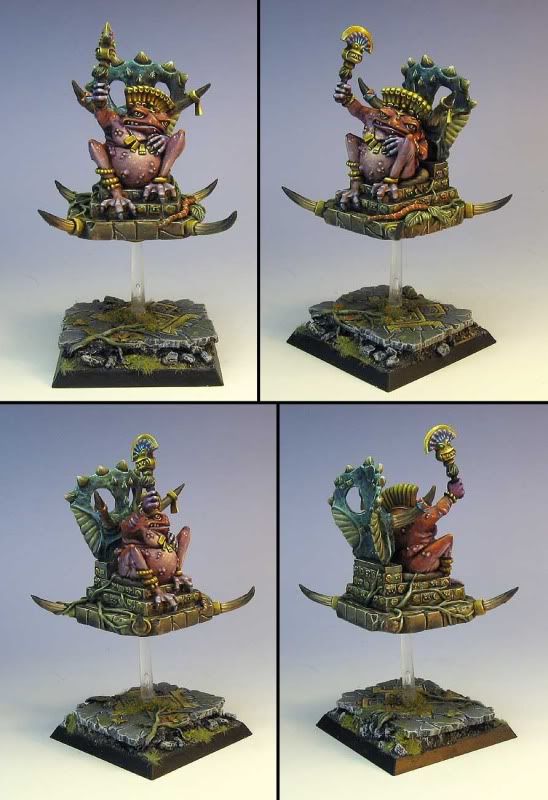 I have also been working on a unit of converted Temple Guard for him. I have been using a variety of old and new plastic saurus figures.