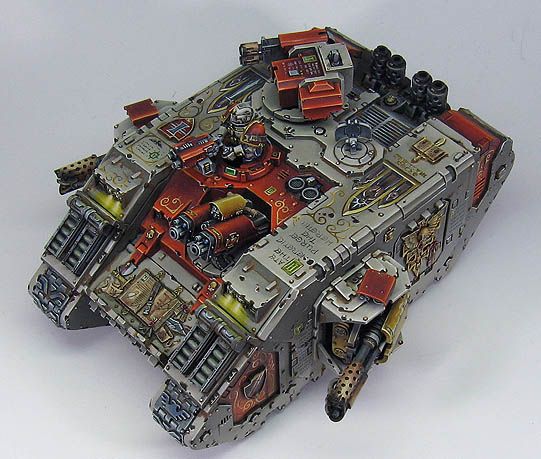 At long last, here are the pictures of the second Grey Knights Redeemer.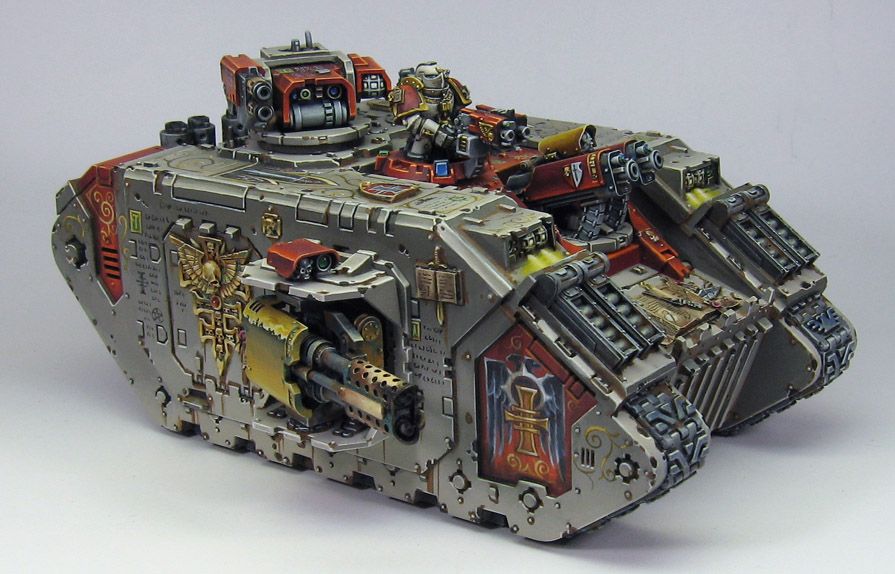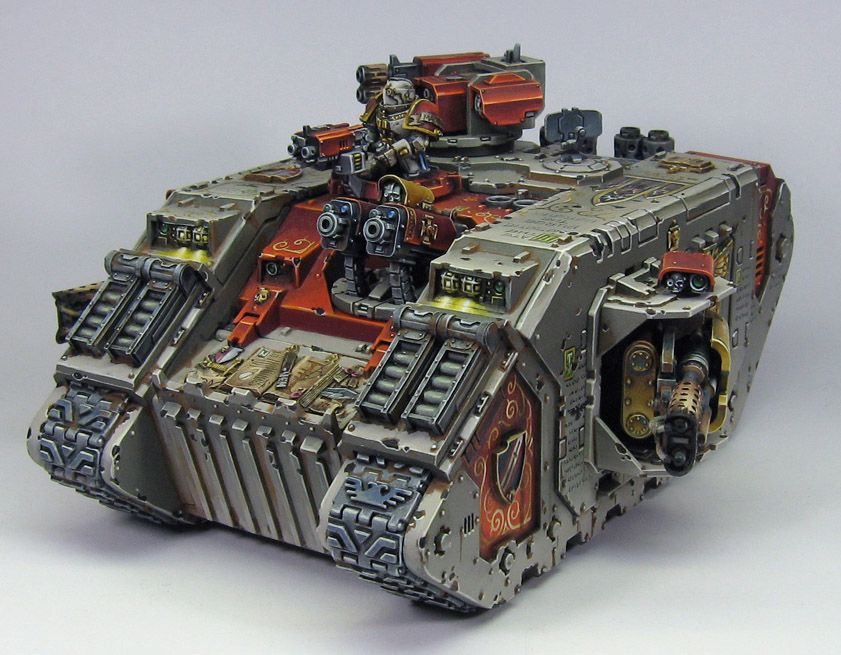 Vehicles like these do provide a nice canvas for freehand, so I thought I would take advantage of that once again. :-)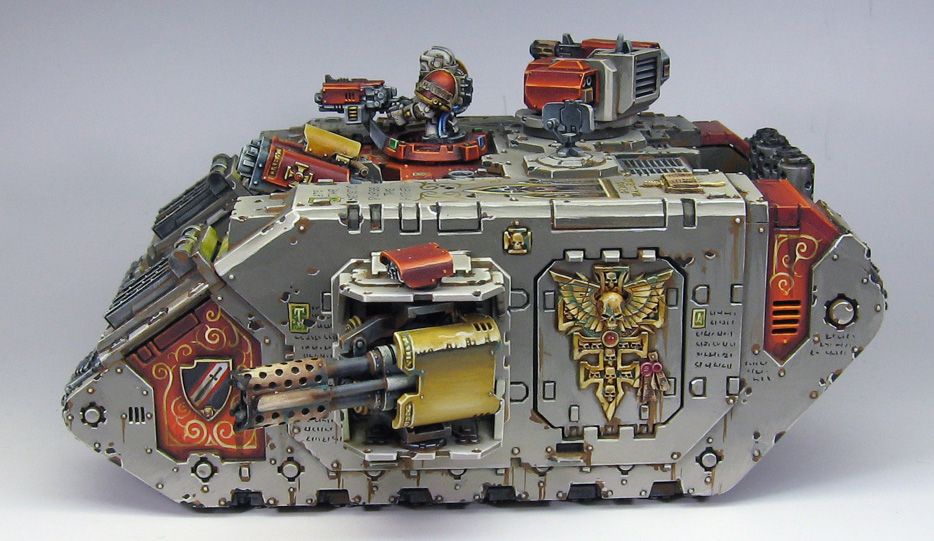 Some of the Forgeworld conversion bits were not the easiest to work with, but in the end they did look very neat.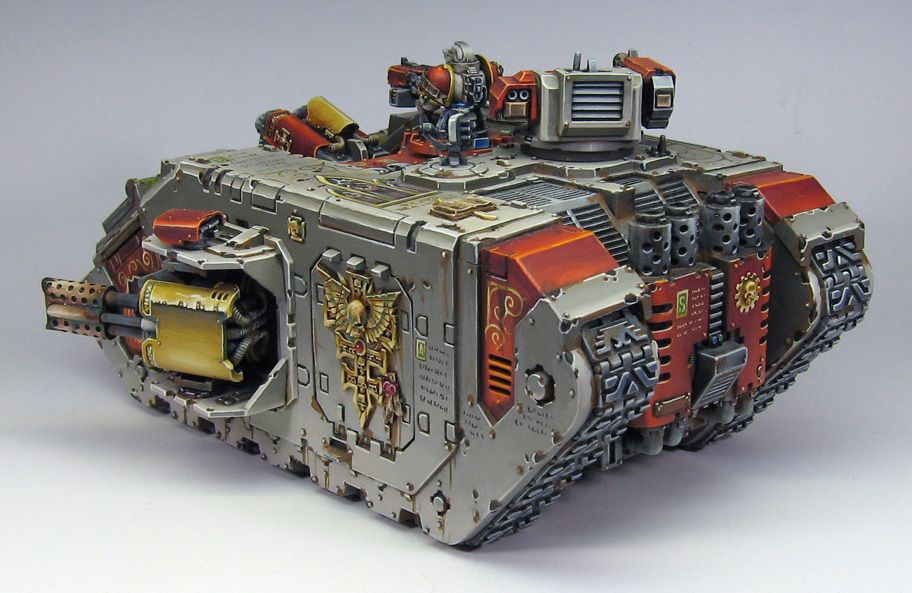 My favorite part was the cowlings on the inferno cannons, however. Painting in that horizon line was a lot of fun! I had wanted to do that for years, but the surface was never quite right...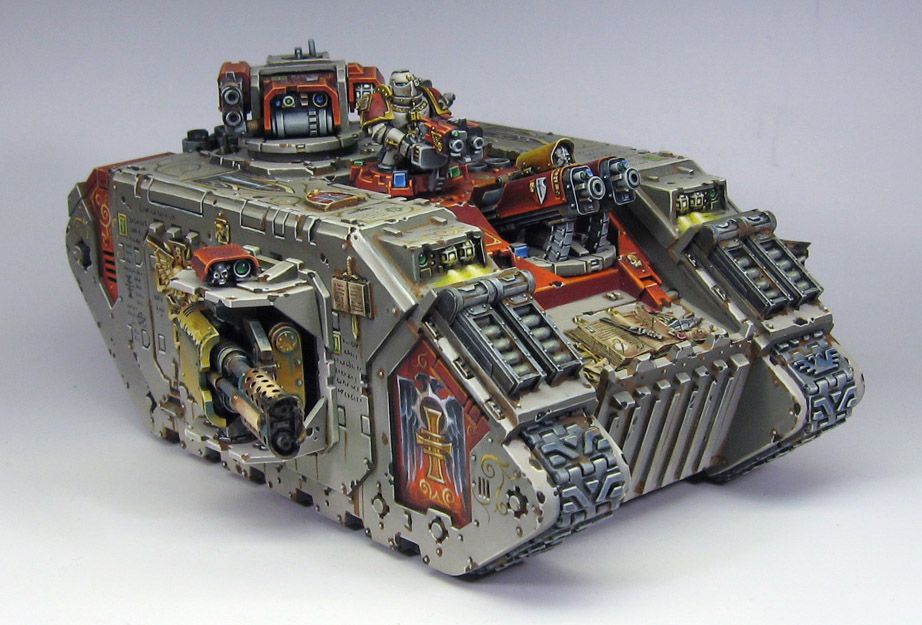 These top views show you how different this freehand was from the first Redeemer. The triptychs were a little tricky to squeeze in , but I am glad I did so!