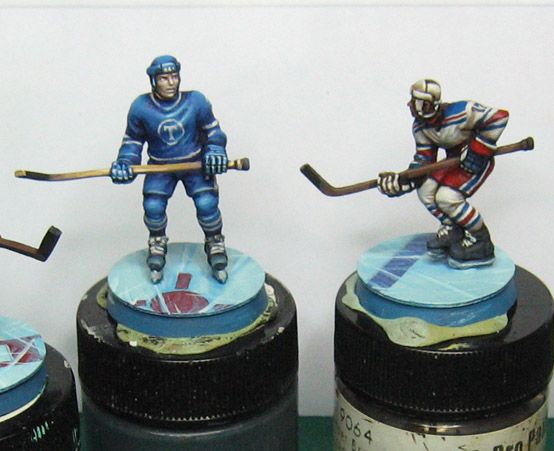 After a very long day of terrain building an painting at the Wandering Dragon Shoppe today, I have way too many pictures to process right now :-) So, I am putting up some images from before we left of the new Impact hockey miniatures.
They are almost done!
First, I had to get the bases painted. I wanted to create something that would indicate a player's position by the markings on the base. Also, those darker markings would give me a good chance to show cut marks on the ice from skates (the zamboni will have lots of work to do later!).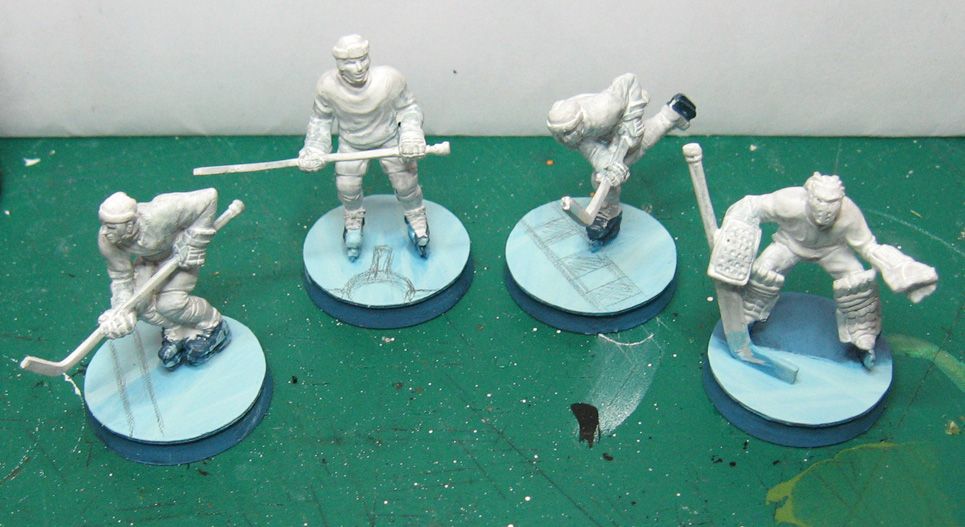 Here we have some painting done on the players...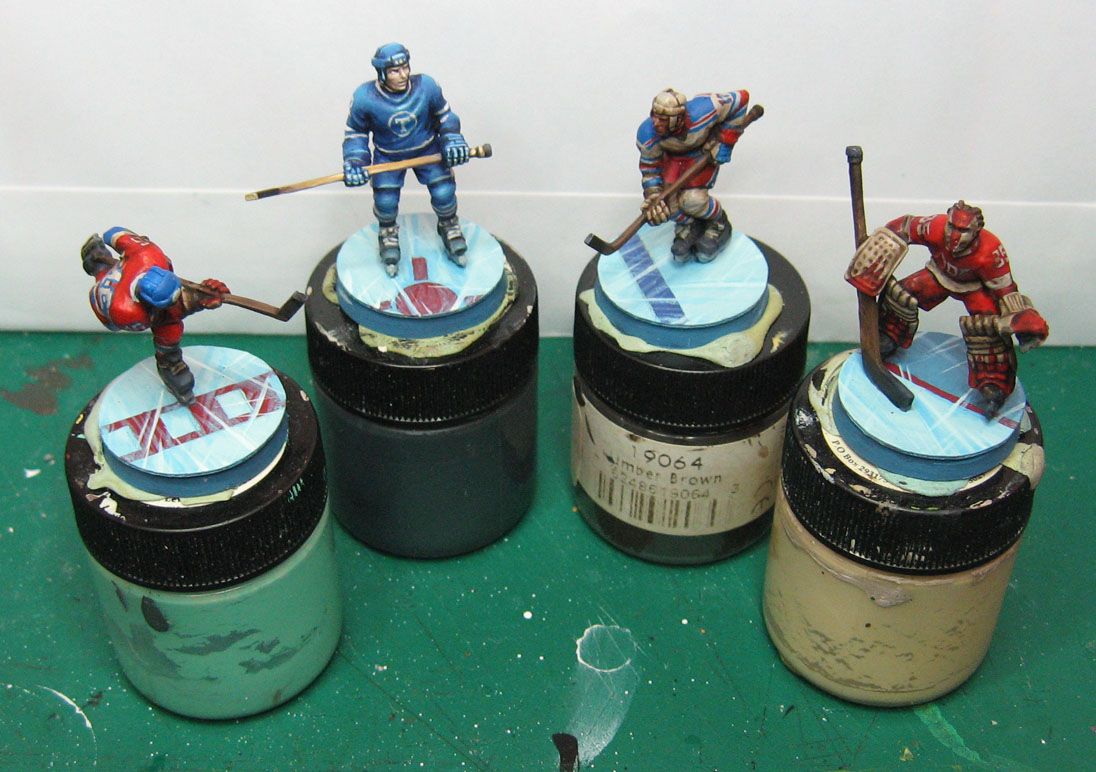 I will be putting an 'ardcoat layer or two over the bases to make them appear even more icy.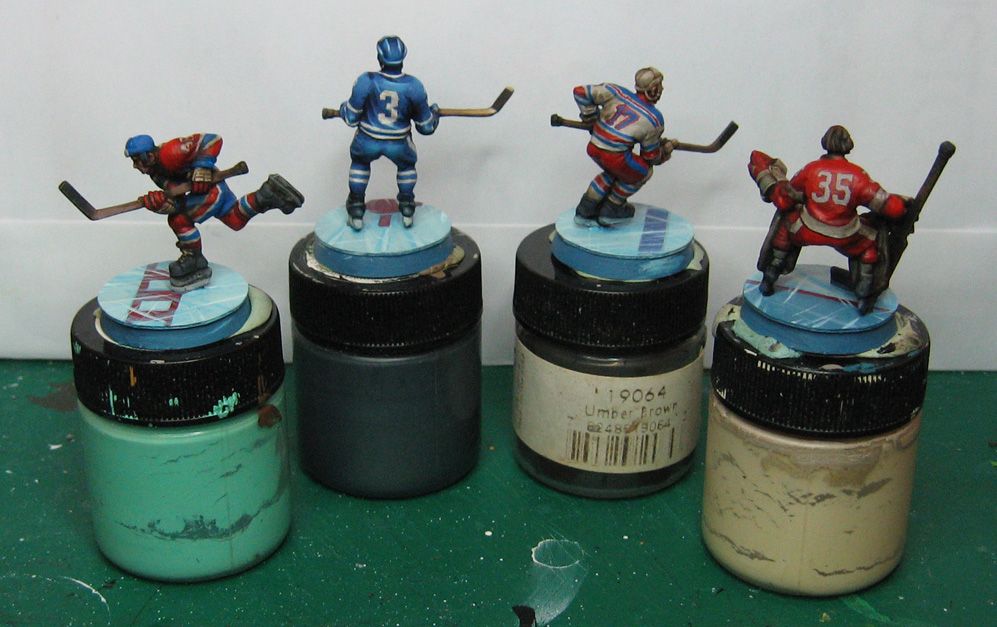 A little more work done on the uniforms, lightening the whites...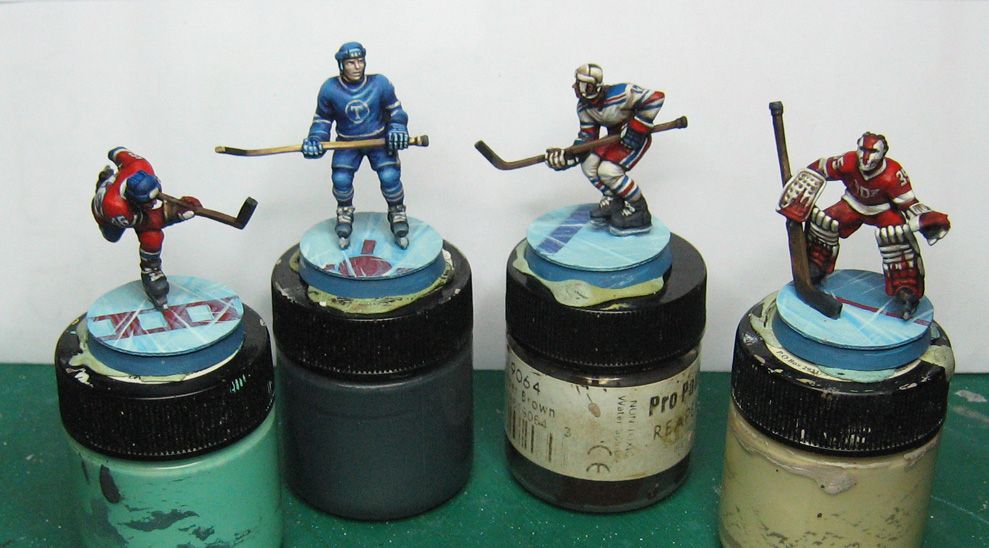 Stay tuned for the finished images tomorrow! And lots of terrain pics as well. :-)