This is something a bit different. :-)
It is from Kingdom Death, which is an interesting large scale miniature line. The detail is nicely sculpted, and the cast is also of a high quality. There are other figures in the line that would have been fun to paint as well, as they would offer interesting painting possibilities.
There were a lots of little pieces here, and it was not always easy to deal with them.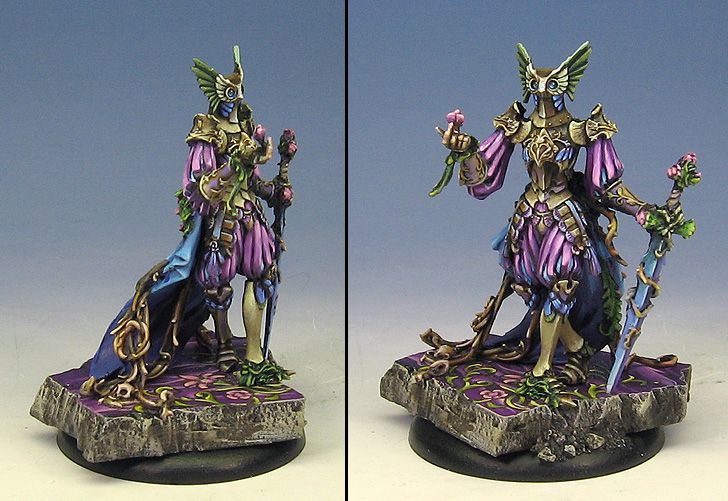 I chose to go with some classic colors on this piece. At first, I thought about going with lots of reds and black, but I chose to go with a greater variety of colors within it.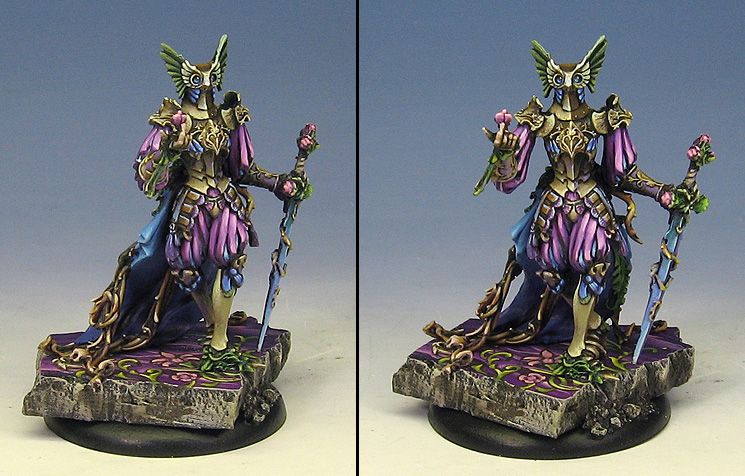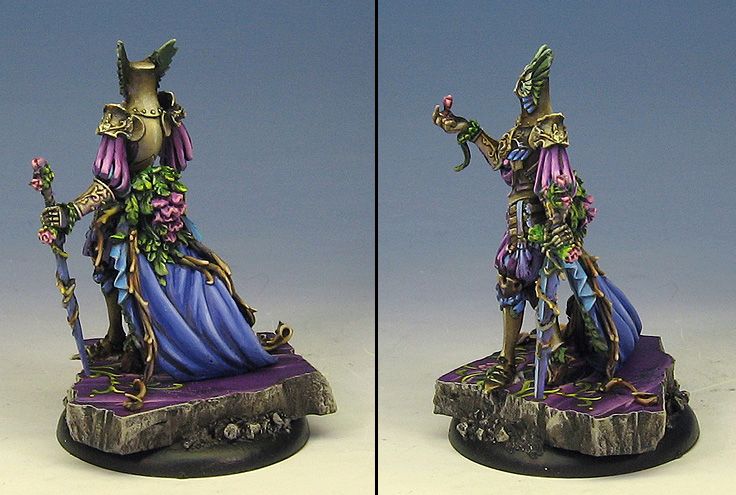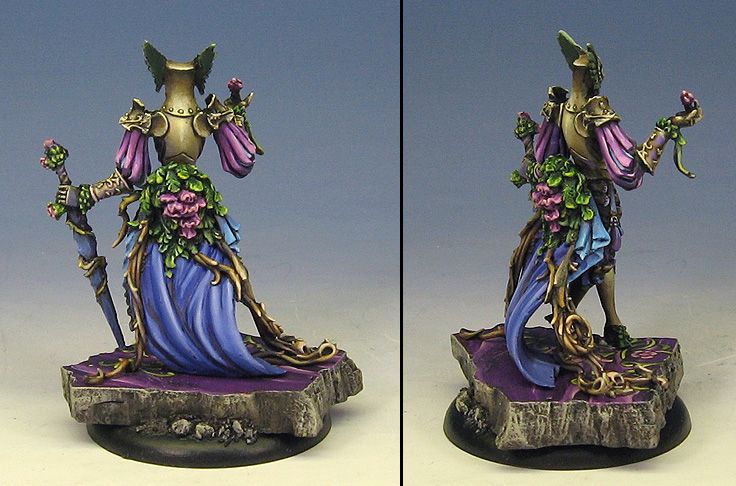 I had some fun with the base, doing a bit of freehand.