Well, we are almost there... for glazing, that is!
Following the usual shaded basecoat technique, I started from around the middle tones and worked lighter.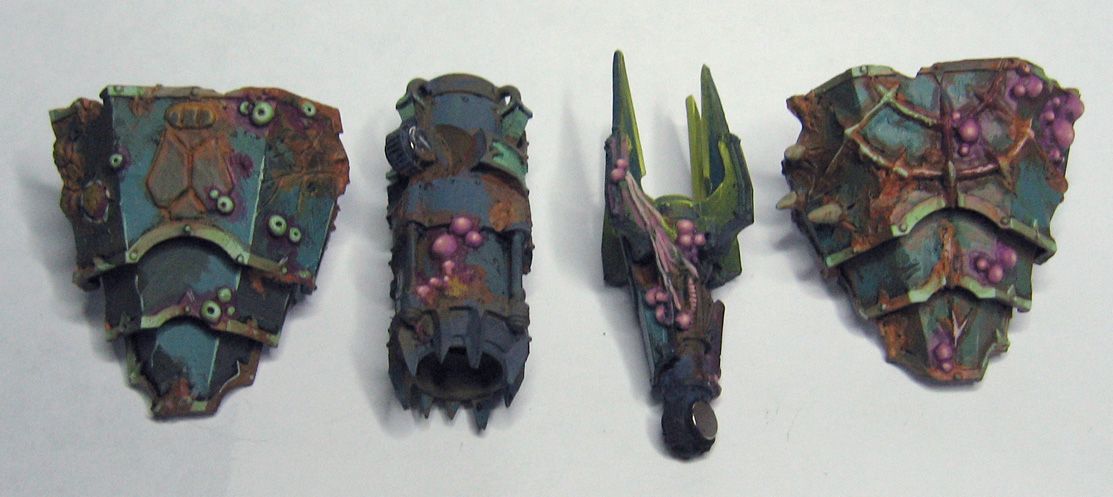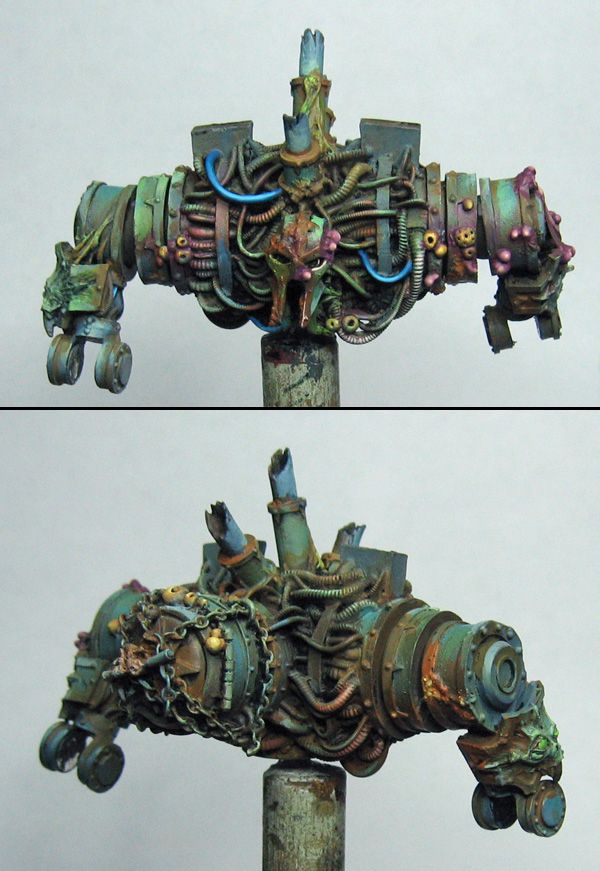 At this stage, you can really see how things have been set up, just waiting for all that tinting and shading!!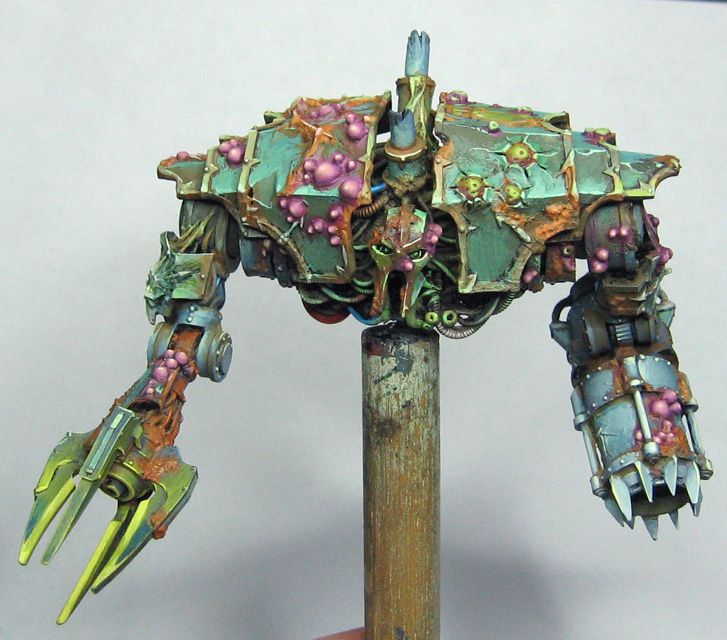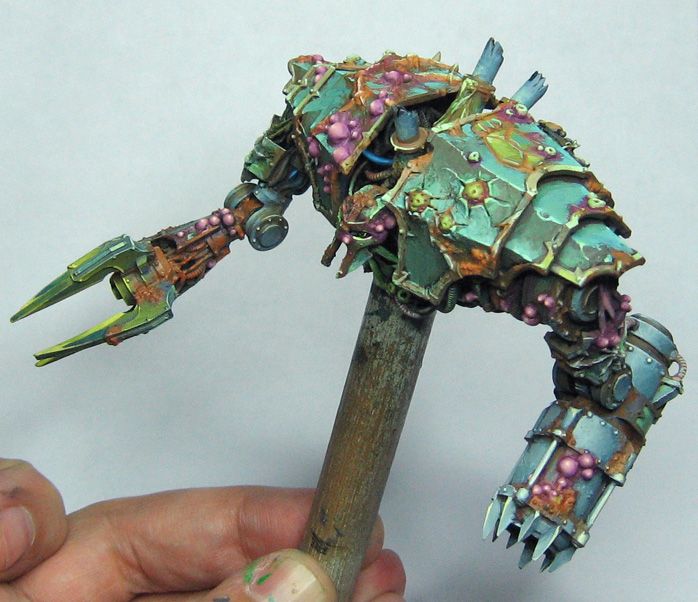 Some of the tinting here will involve more complimentary glazes... such as a reddish glaze over a green, etc.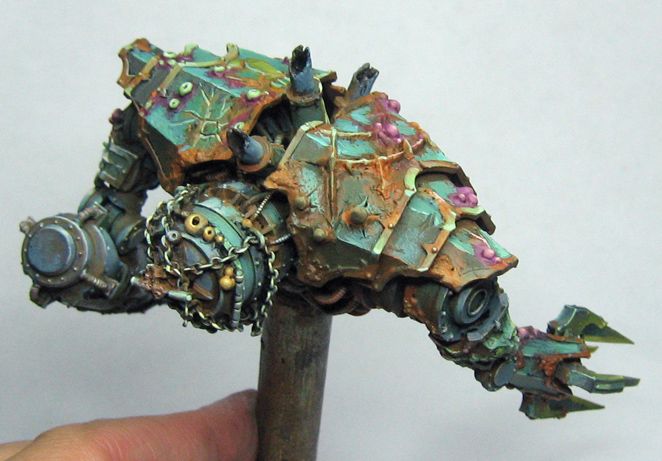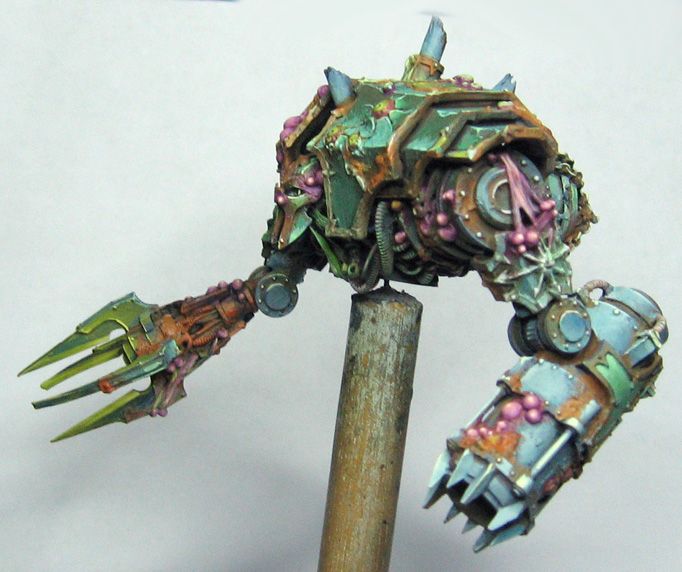 I will be doing a little bit of weathering along with the glazing. Then I delicate balance of powders, spraying and then 'ardcoating begins!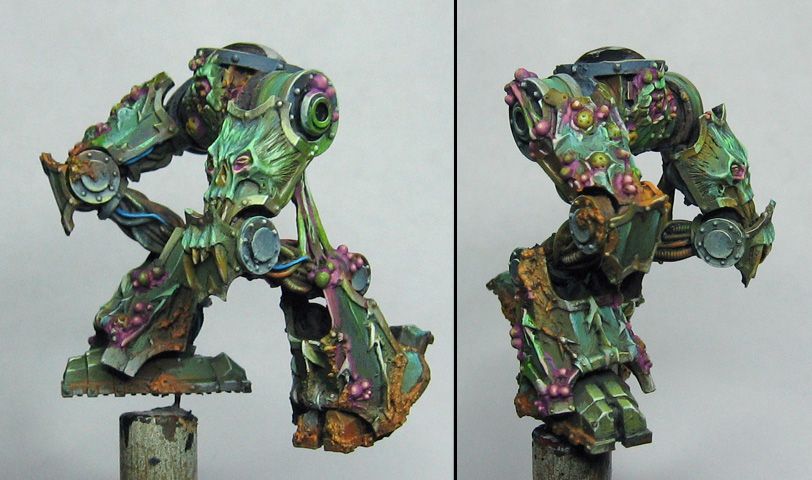 I am also working on the base for this guy. It's all quite icky!!! :-)