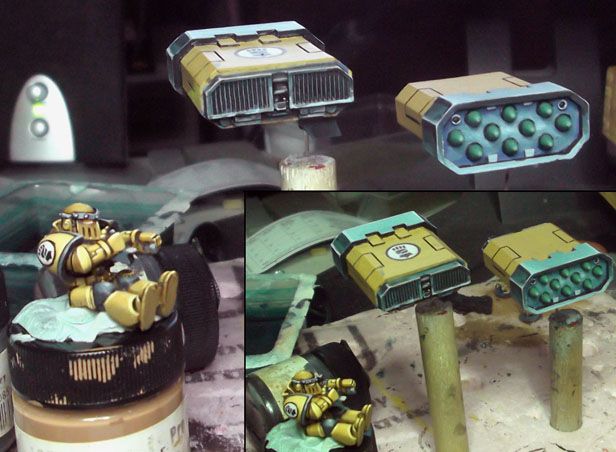 I promise that there will be Tomb Kings pictures at some point today... really I do!
However, here are some more sneak peeks at a new item coming down the runway... one of those Forgeworld Storm Eagles.
Here are some early views: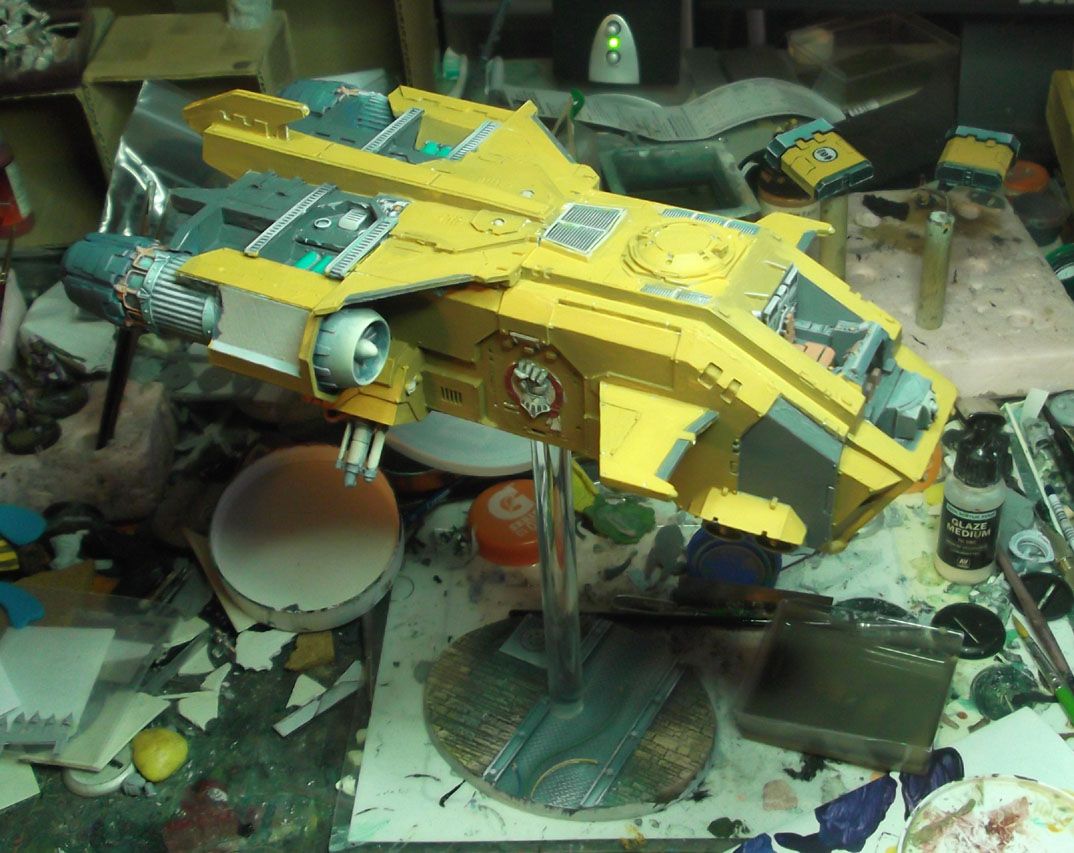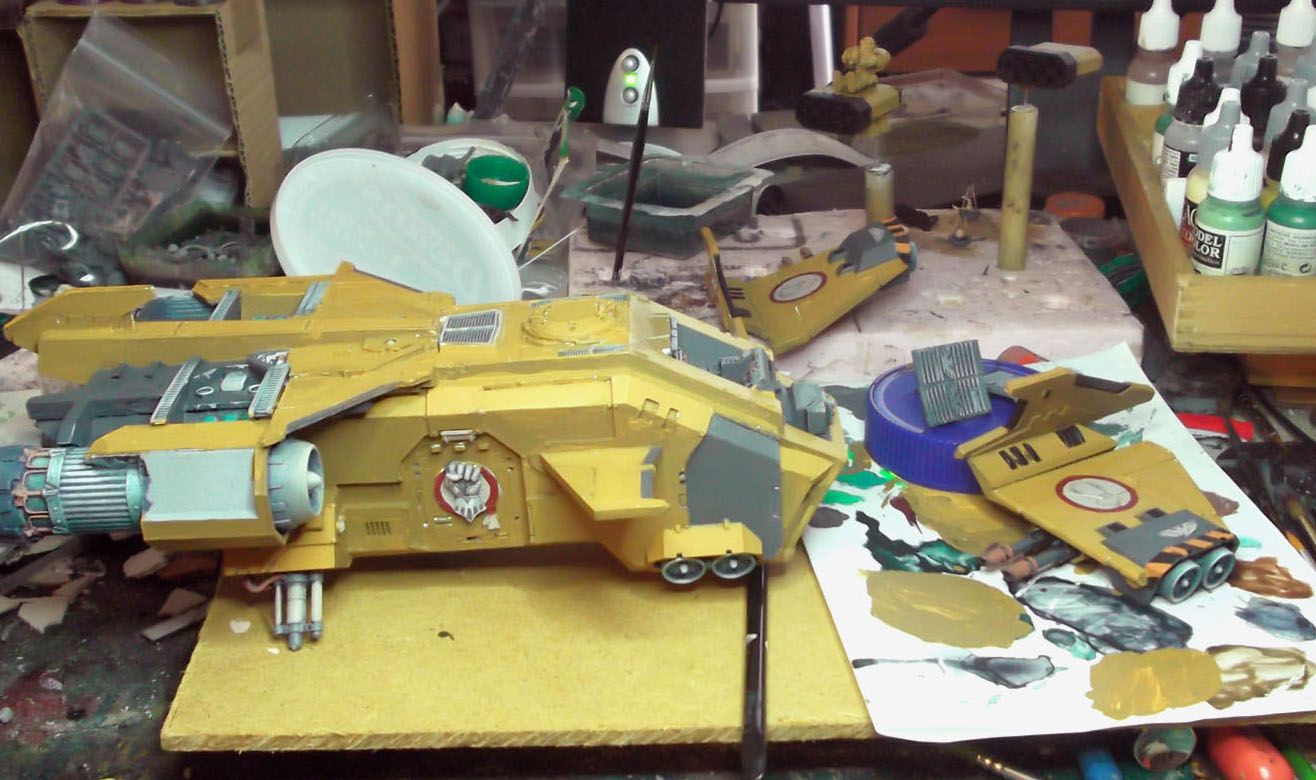 A few things I will say. These things weigh a ton! Huge hunks of resin. And they don't exactly play nice with the original plastic kit parts. I still have the tendon injury suffered when I was trying to put this together (long story).
Now for some images of the smaller parts that have been painted: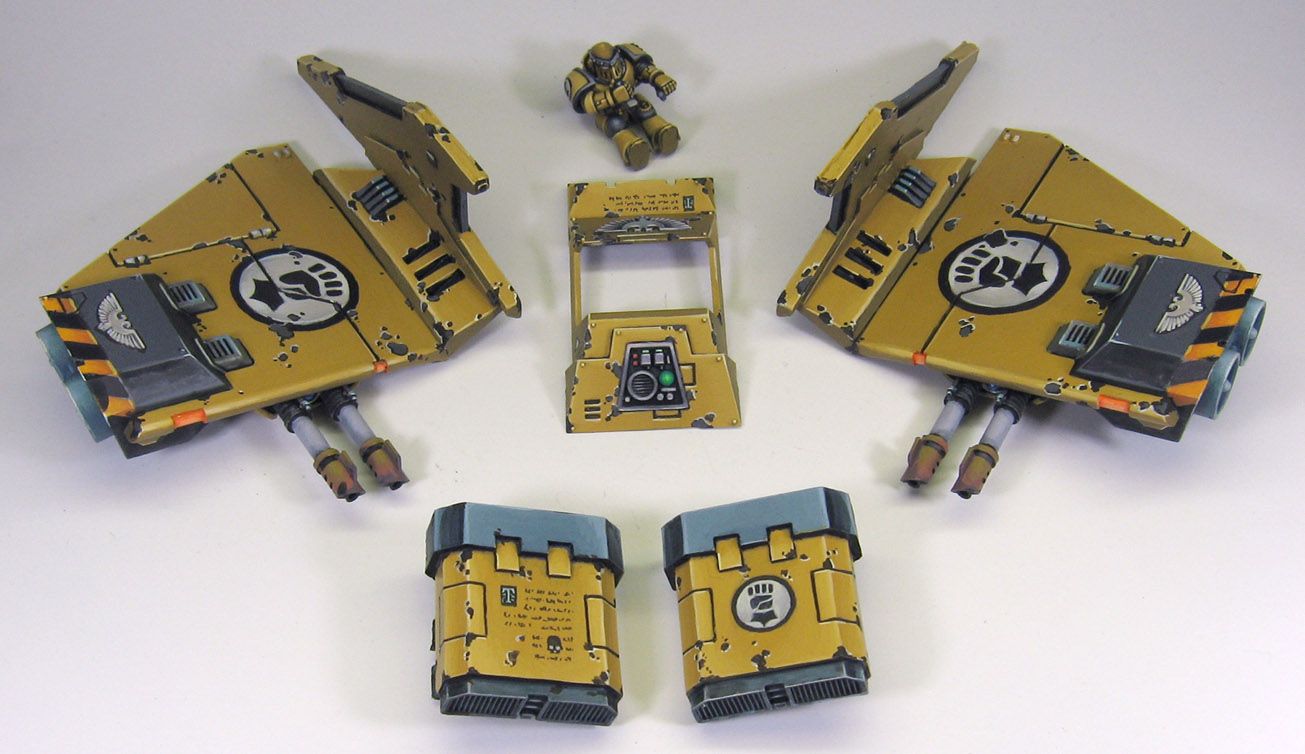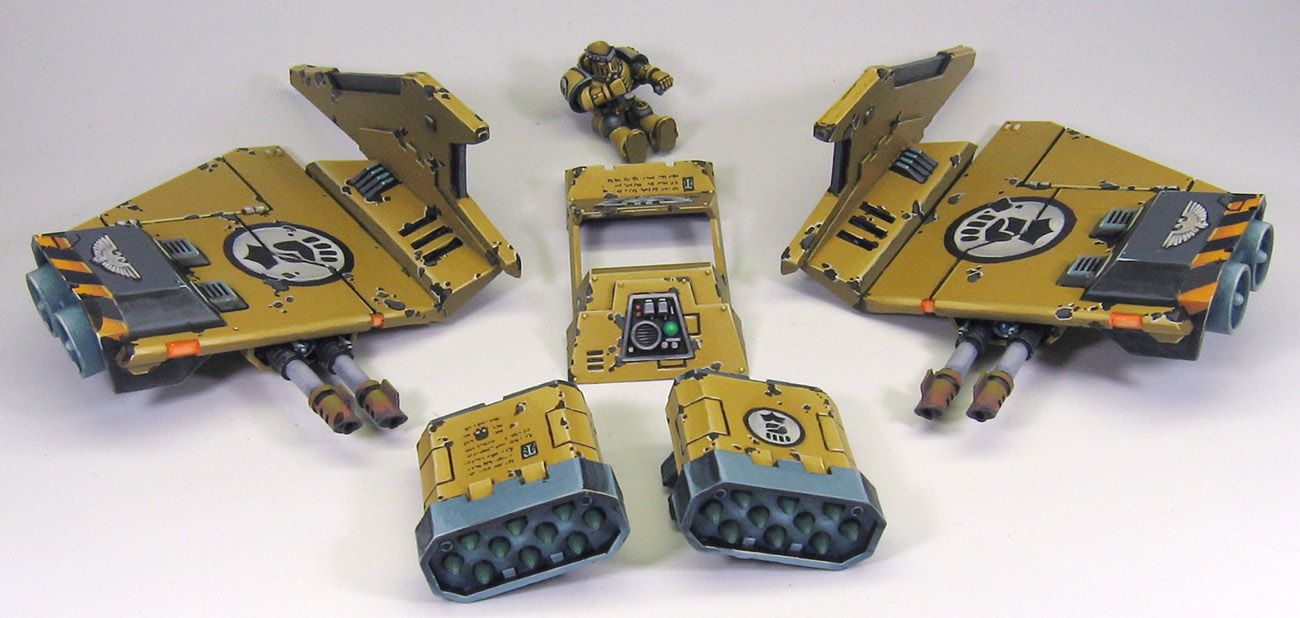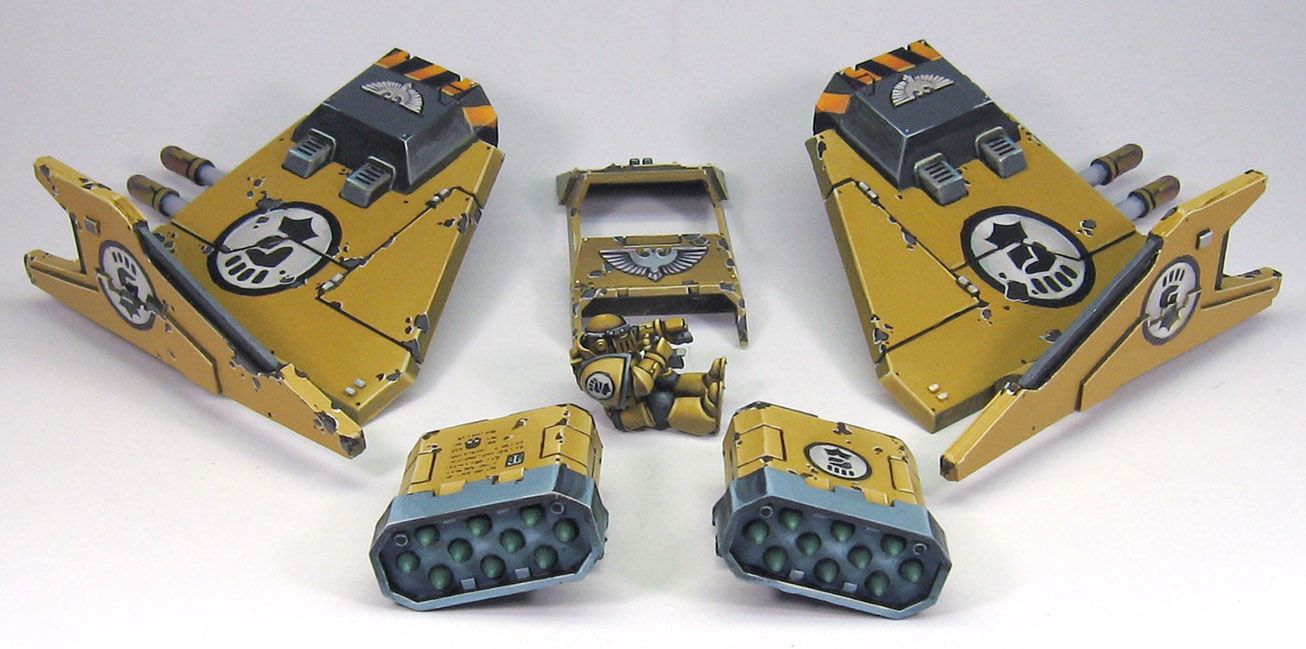 A big contrast to what they looked like a few days before. :-)