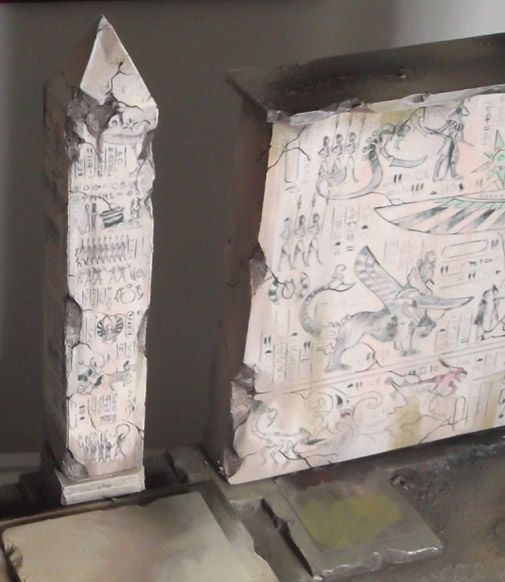 Yikes! Not much time left, and lots to do. Of course, much more will be done in July on the army, but there are things I definitely want completed now...
Here are the rest of the weathering pictures on the obelisk and the back wall. At this stage, I was adding some bleached out color to the glyphs.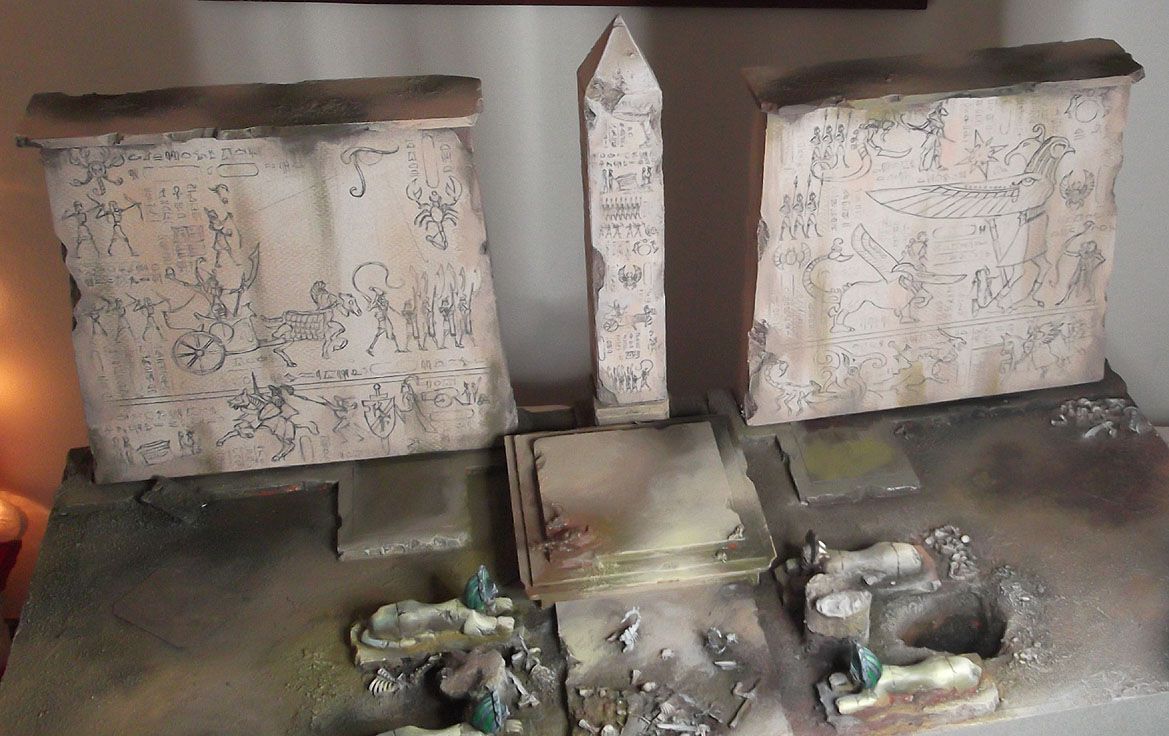 I was also darkening the edges of each section...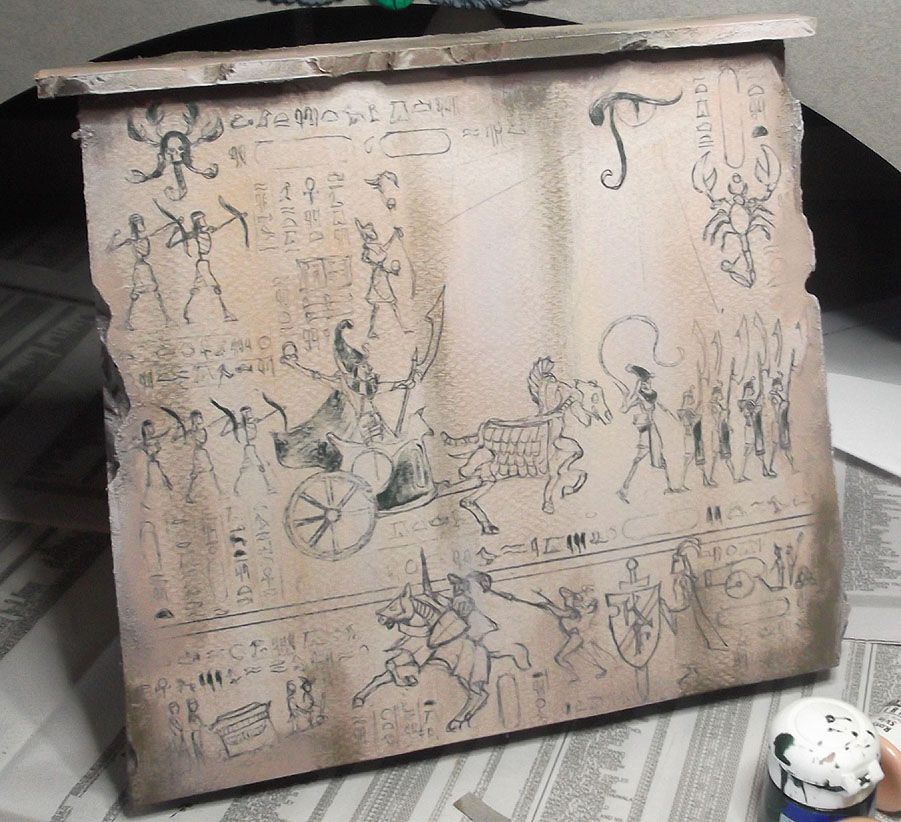 Since I wanted to keep the colors very limited, I added hints of reds and blues.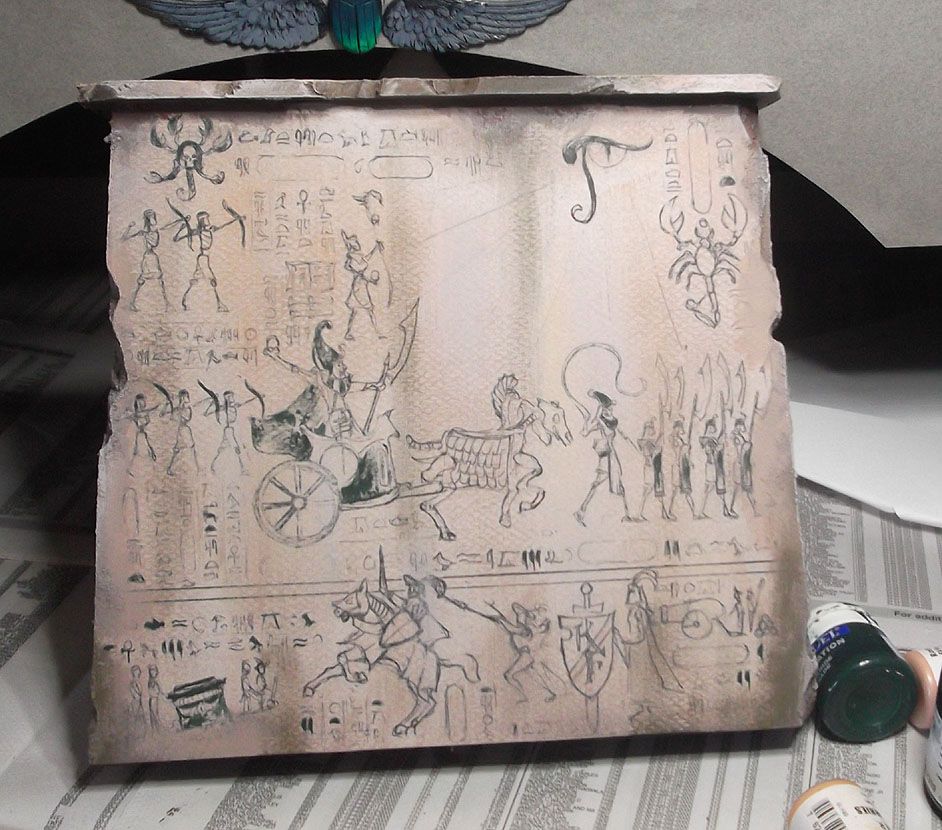 The hope in adding the reds and blues was to highlight the differences between the Empire and Bretonnian characters.
You can see the initial cracks painted on the walls...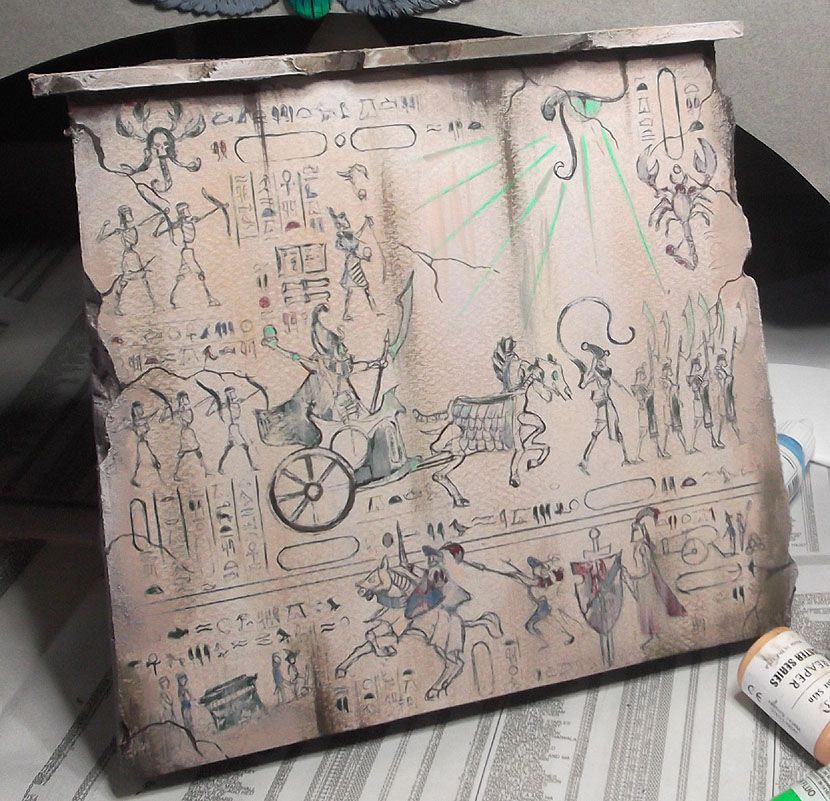 Once I added those extra bits of color, it was time to weather them down even further...
I had to make sure that all three sections matched each other...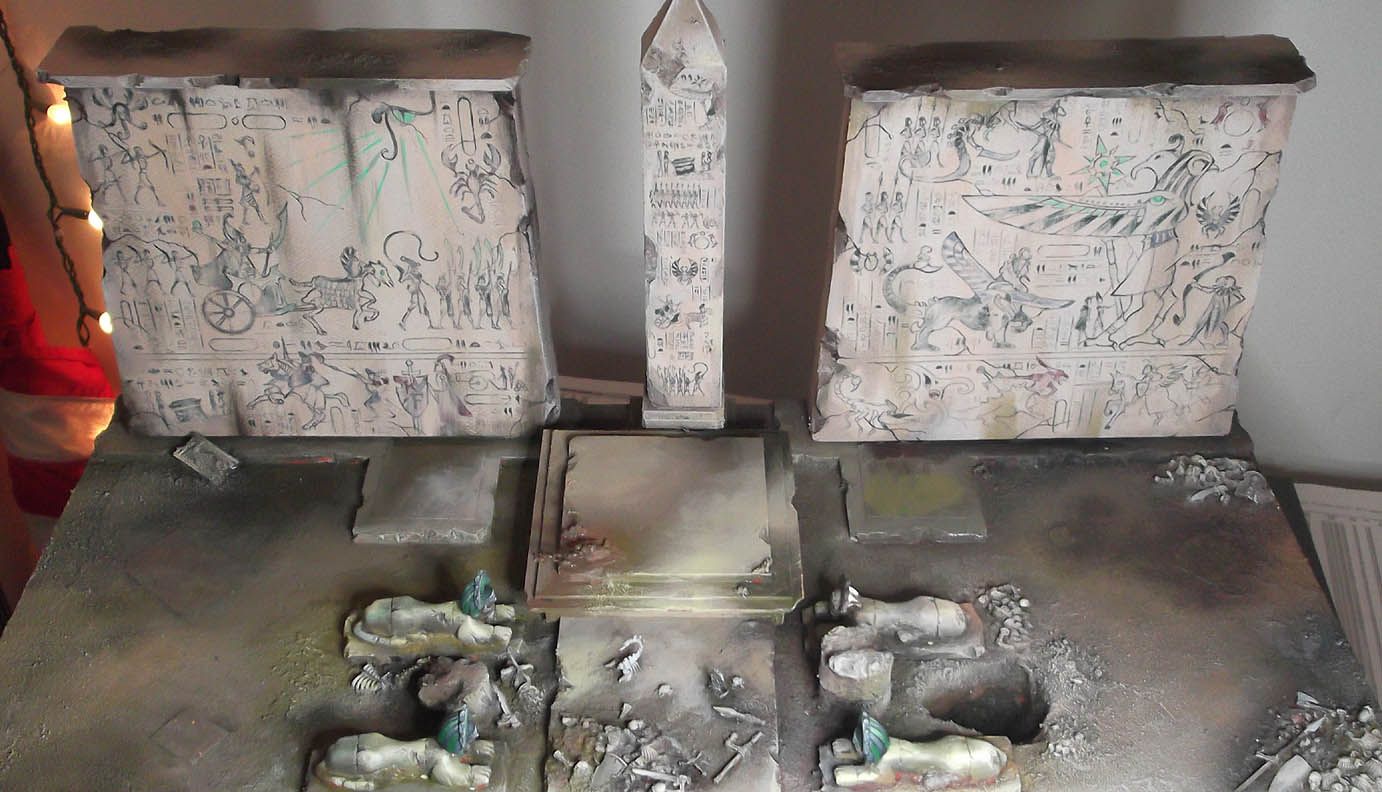 Here's how the day ended. I will be doing more highlighting on the edges of the cracks and glyphs in July!