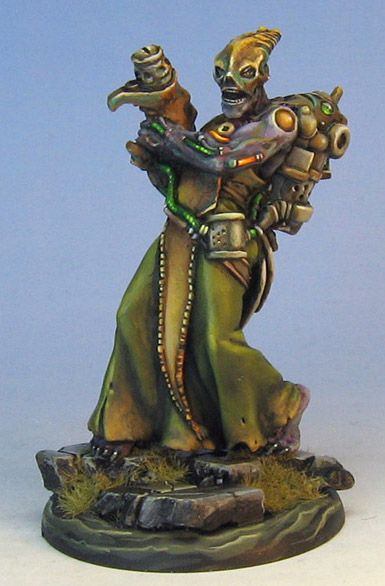 As a painter contemplates another birthday, he looks back once again at a "then and now" miniature, as I did with the Mean Jelly Bean.
This time it is a Grist from Dark Age Games (Brood faction). It is not the exact same miniature, as this was sculpted to be an alternate pose, but you get the idea :-)
And now for the original one, painted at least 5-6 years earlier!