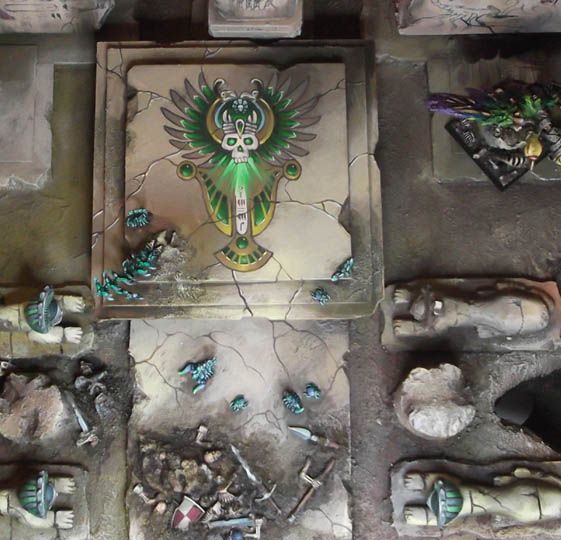 Once the Dais itself had been painted, it was time to make it match what was on the board.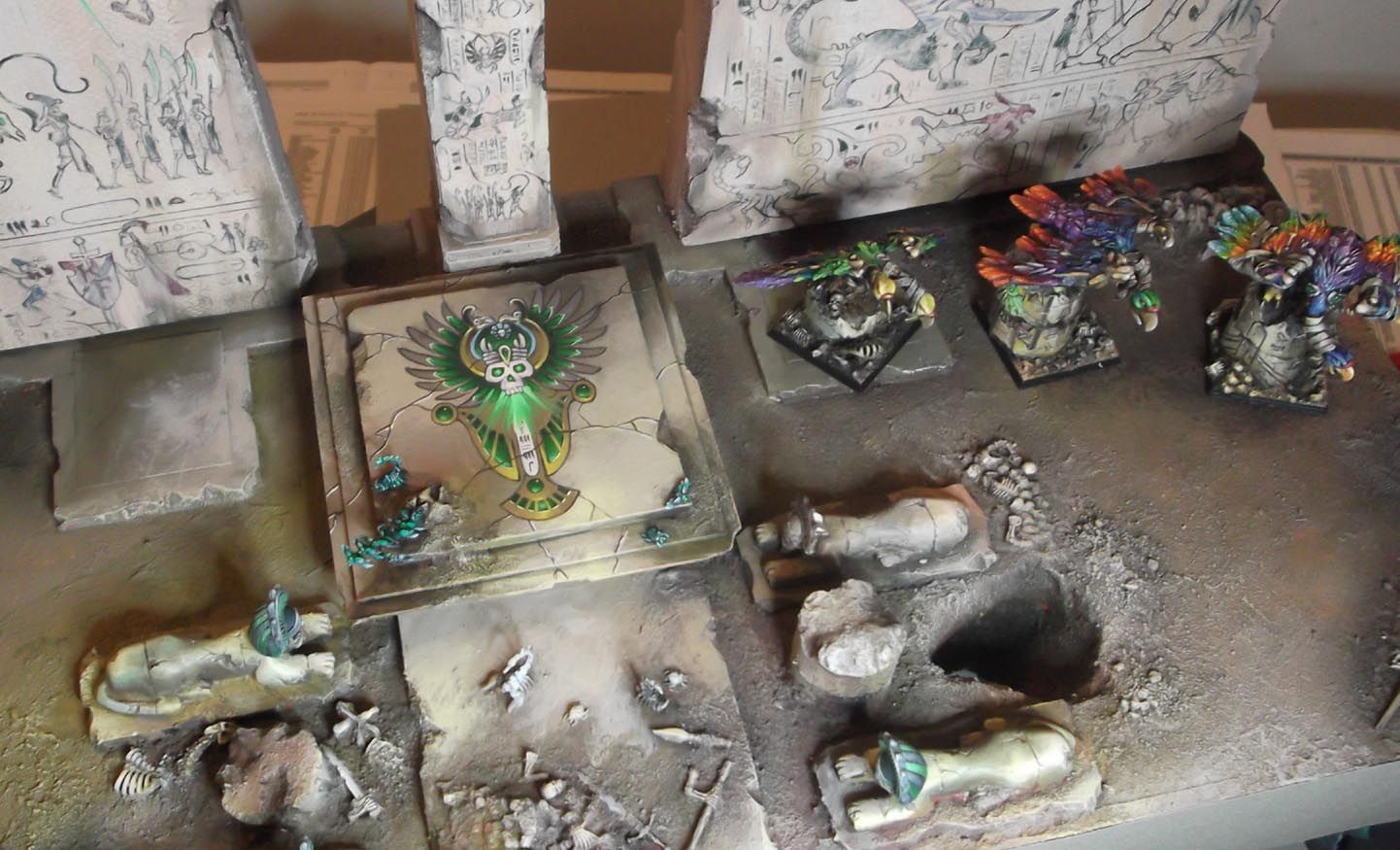 That meant I had to match the scorpions and scarabs, as well as get more color and definition on th epiles of boes and broken weapons: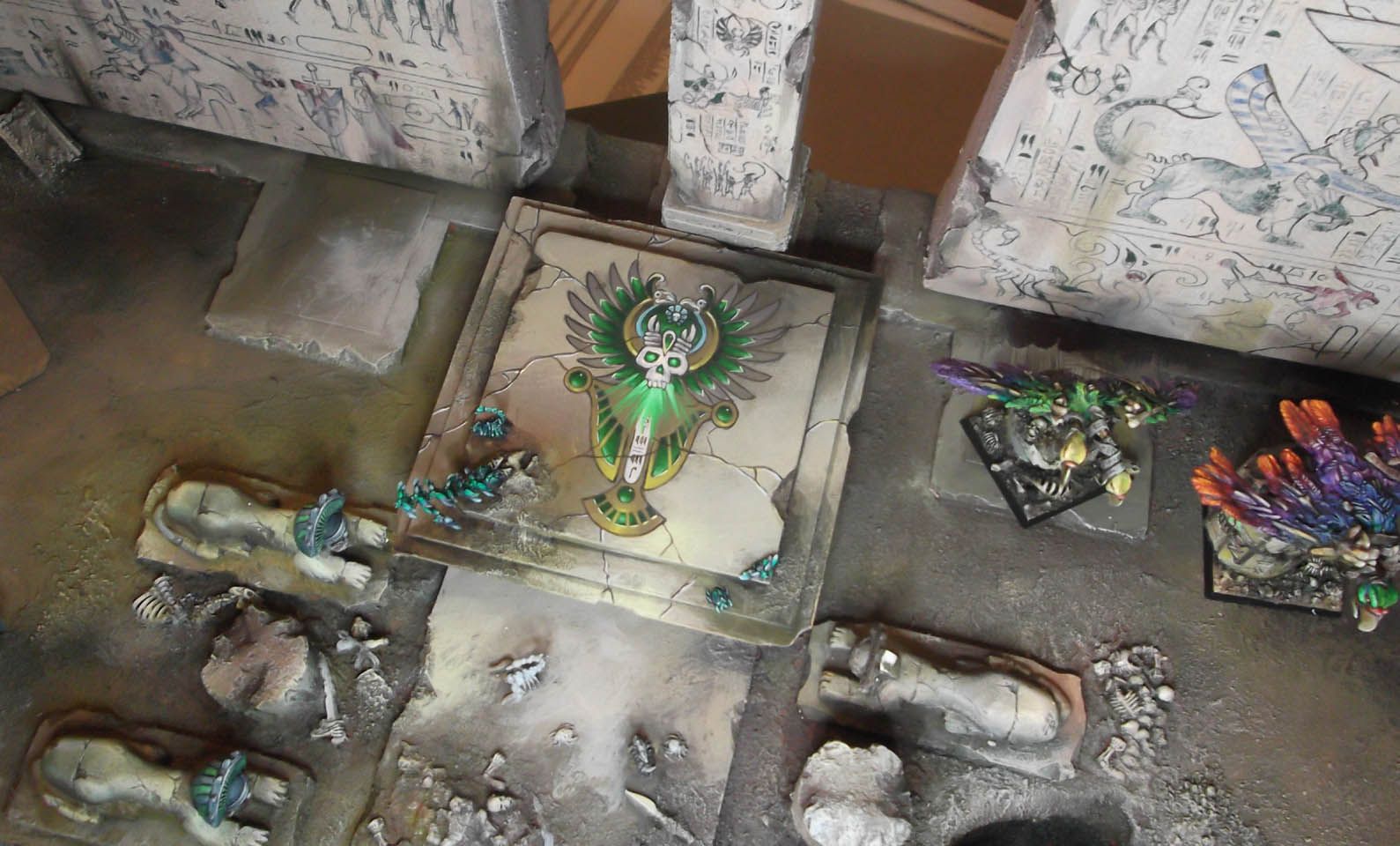 It would have been much easier to paint everything prior to gluing it on the board, but that was not possible. It was tough to get at some parts, but I did the necessary contortions and shaded away!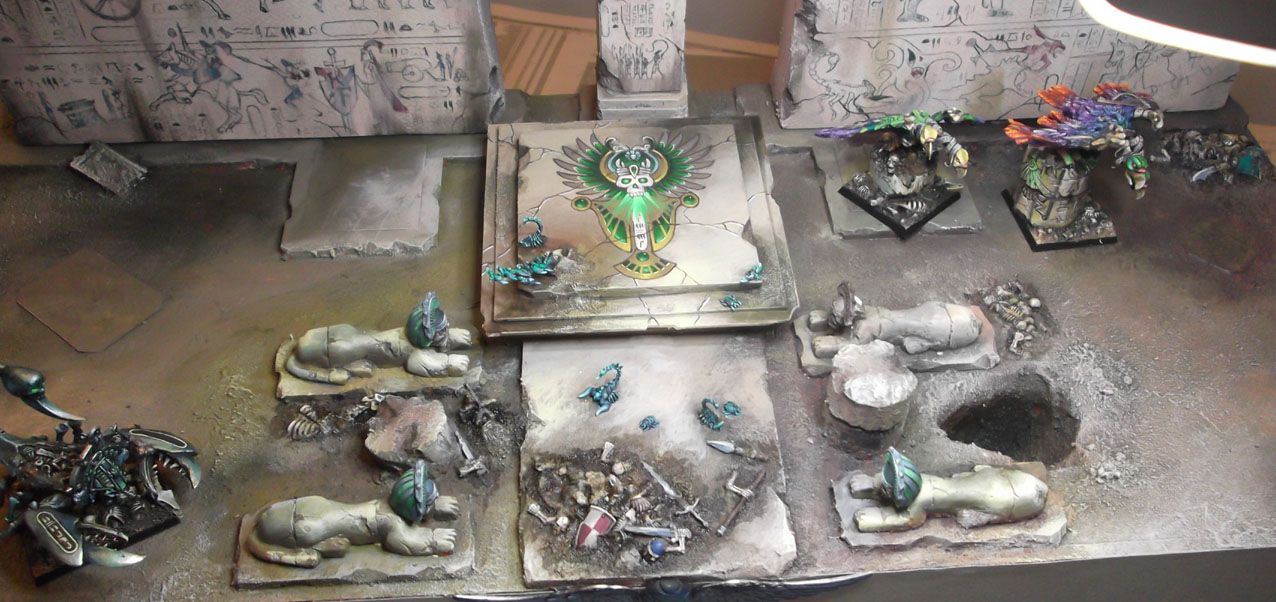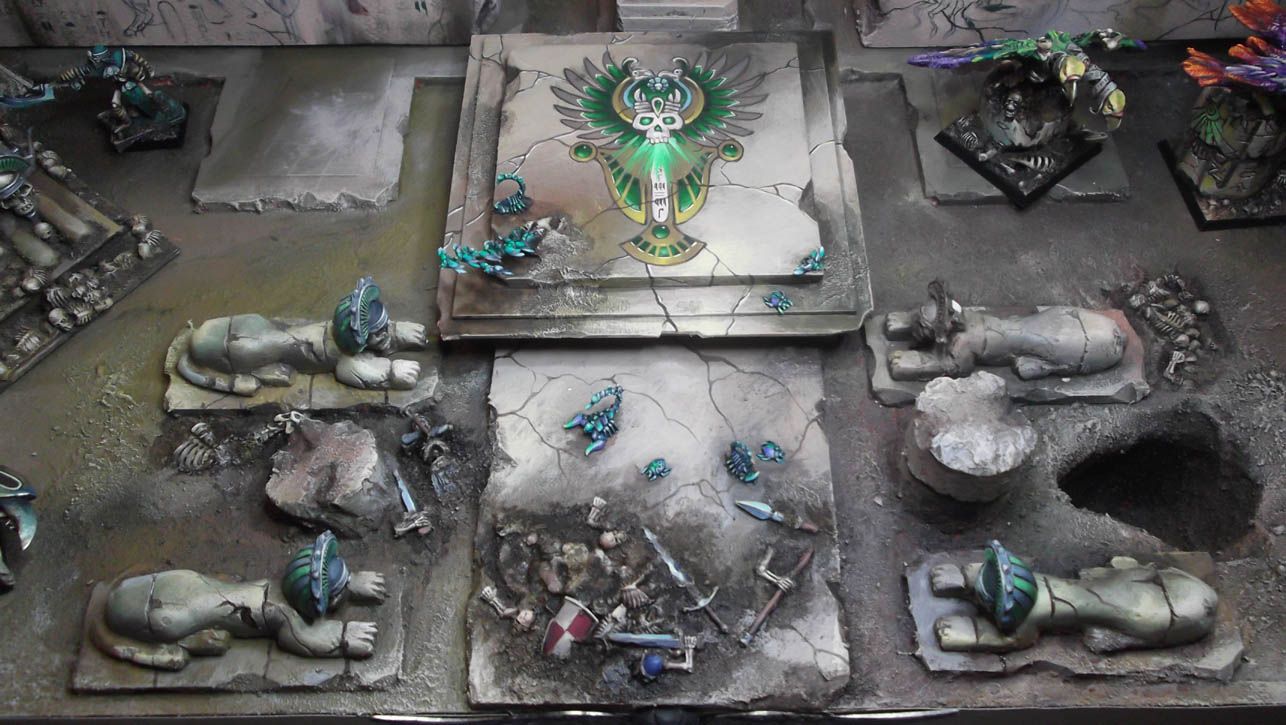 I also had to match the cracks:
When I get more time, I will put even more details on these areas...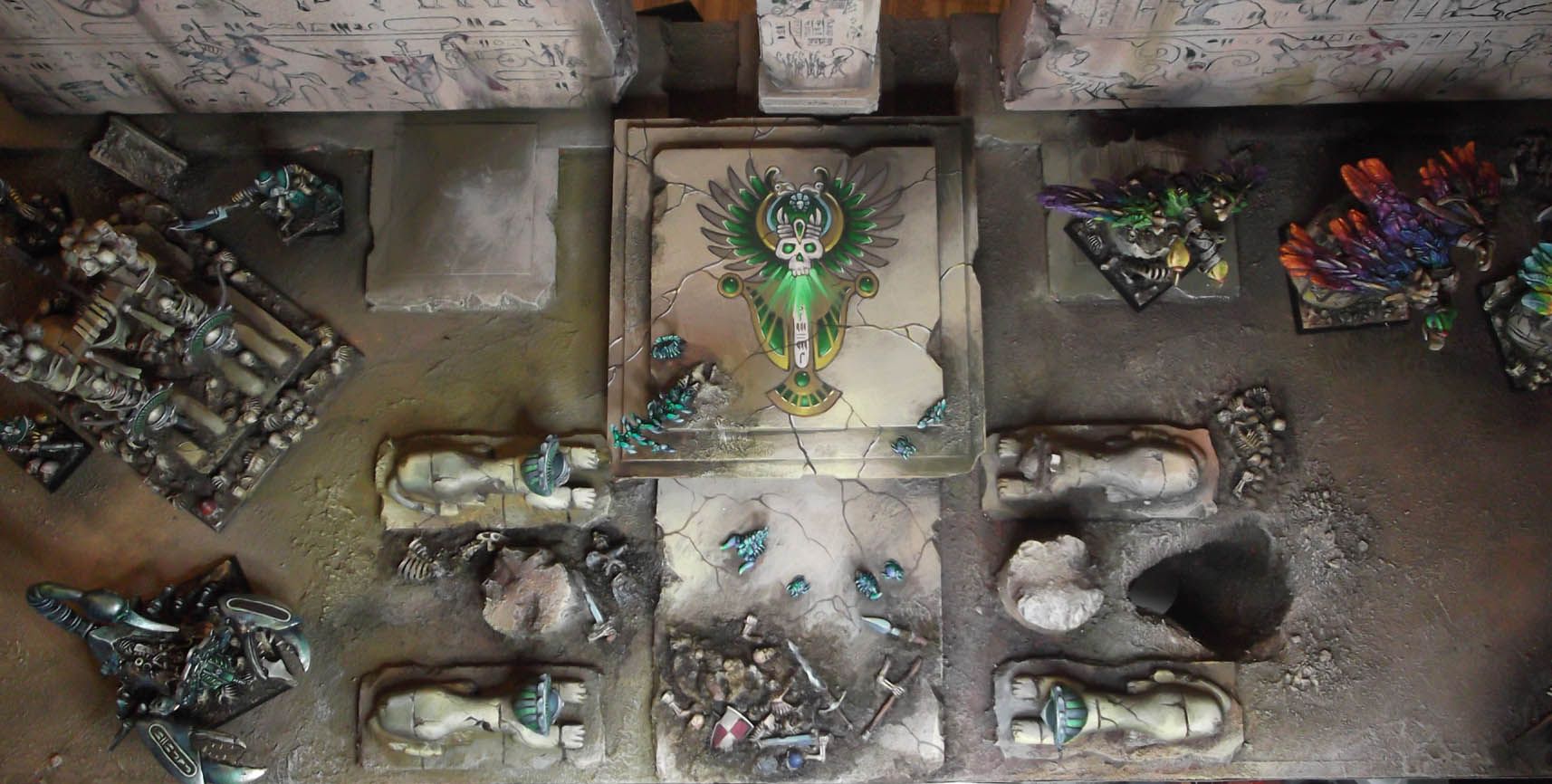 Tomorrow you will get your first glimpse at the would be grave robbers!