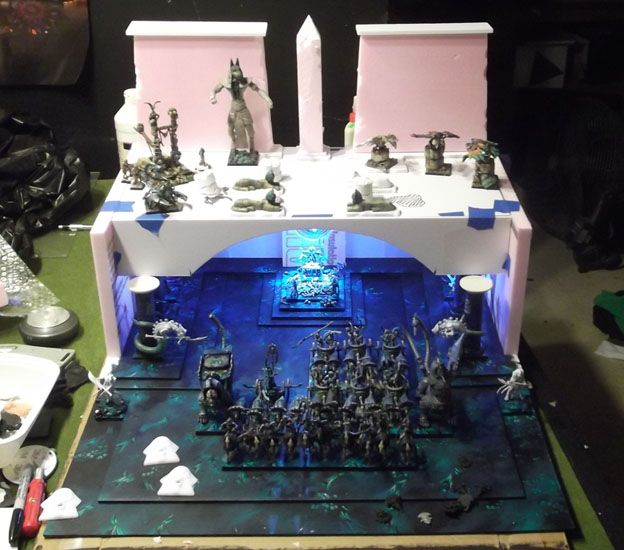 Here is a series of images that show the upper levels of the tomb as I built the upper, or ground level. This part had all sorts of challenges!
Now that the basic structure was figured out, it was time to figure out exactly how to configure the various lights all throughout the tomb.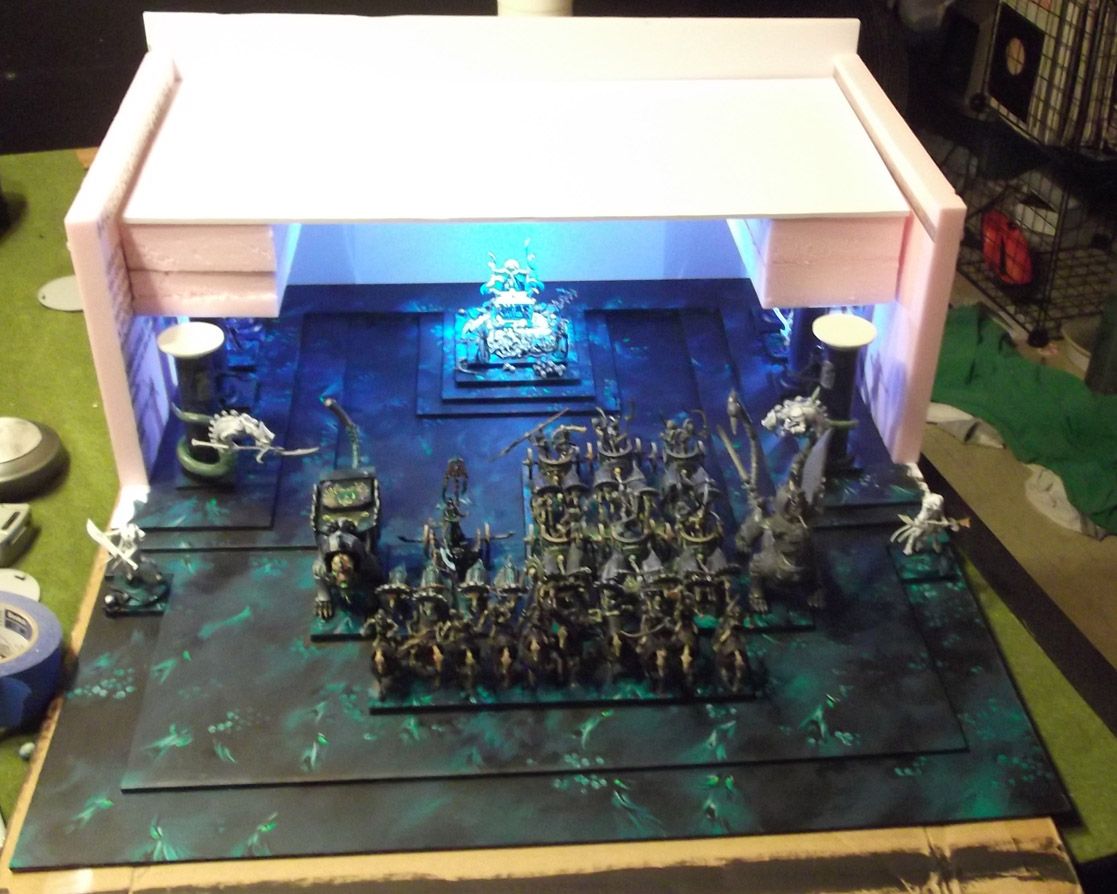 These views of the interior show the 4 main lights. I needed to figure out a way to have these lights show maximum brightness while hiding the fact that they are under cabinet lights!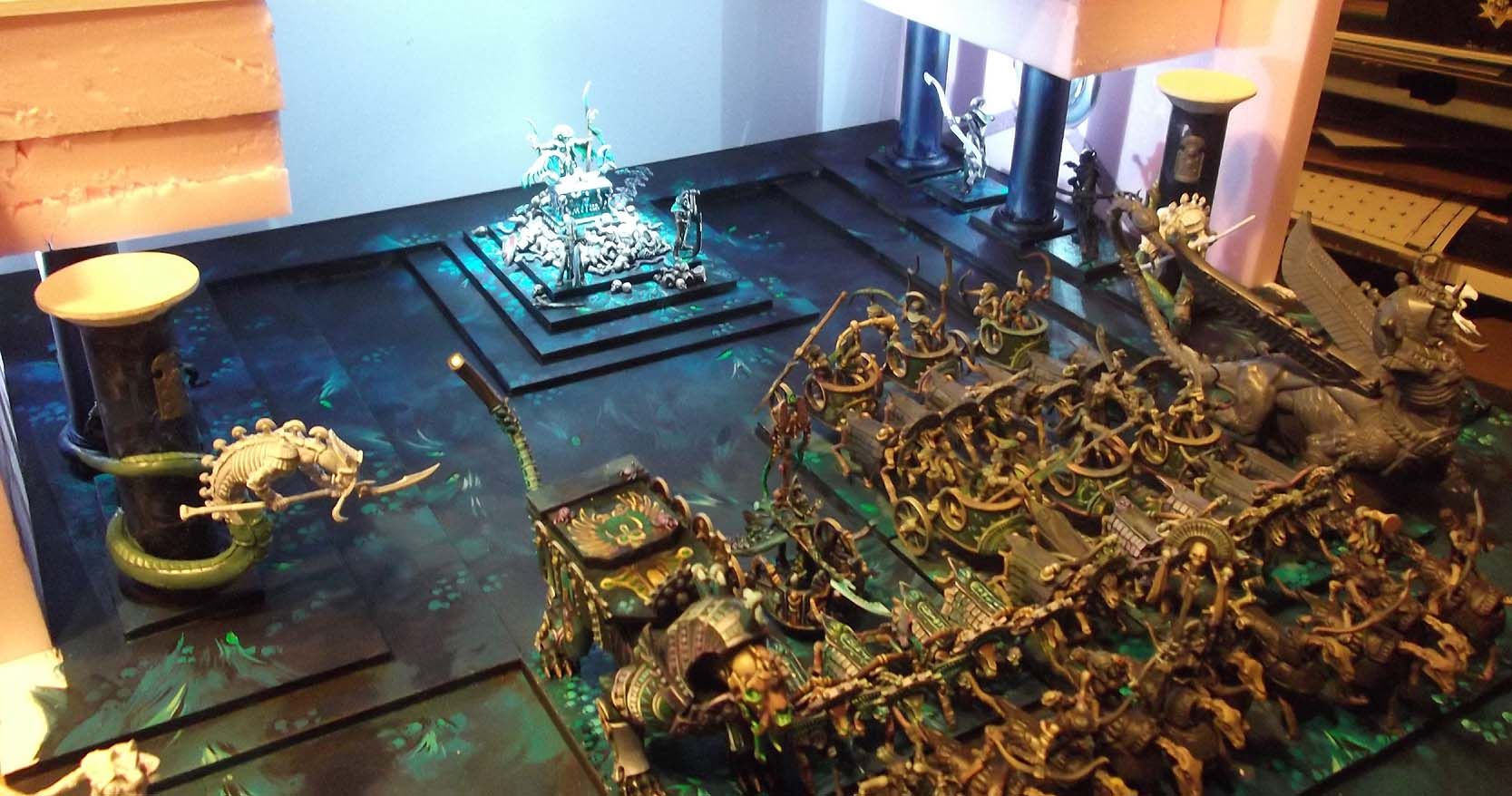 Now it was time to build up the back wall as well, as that will be a critical area for telling the story of the Tainted Pharaoh!
It was also time to start planning out where things will go on the upper level, making sure that it will still fit under the glass cases...
Here you get a sneak peak at the scratch built Titan and Screaming skull catapult!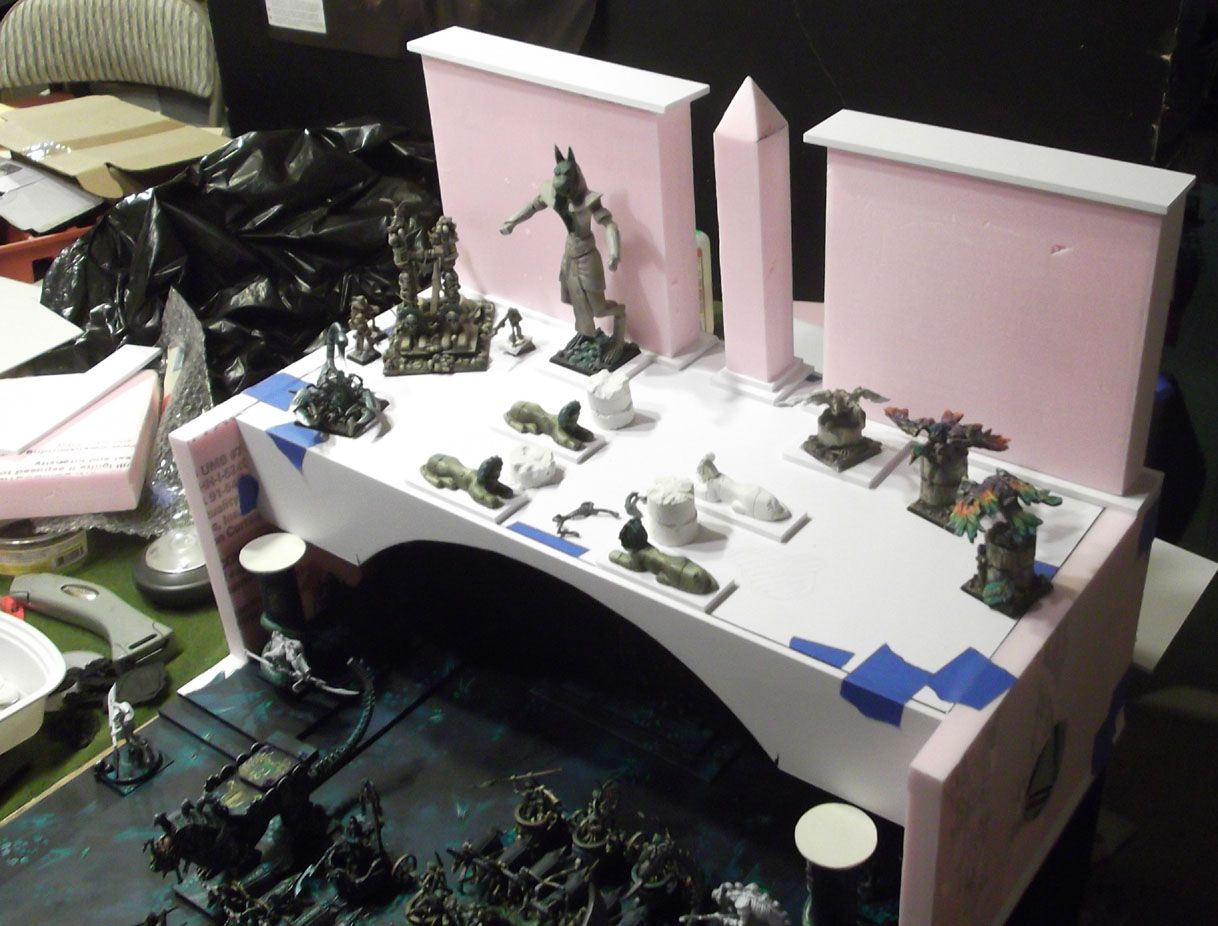 I also had to do some weathering on the obelisk and the back wall...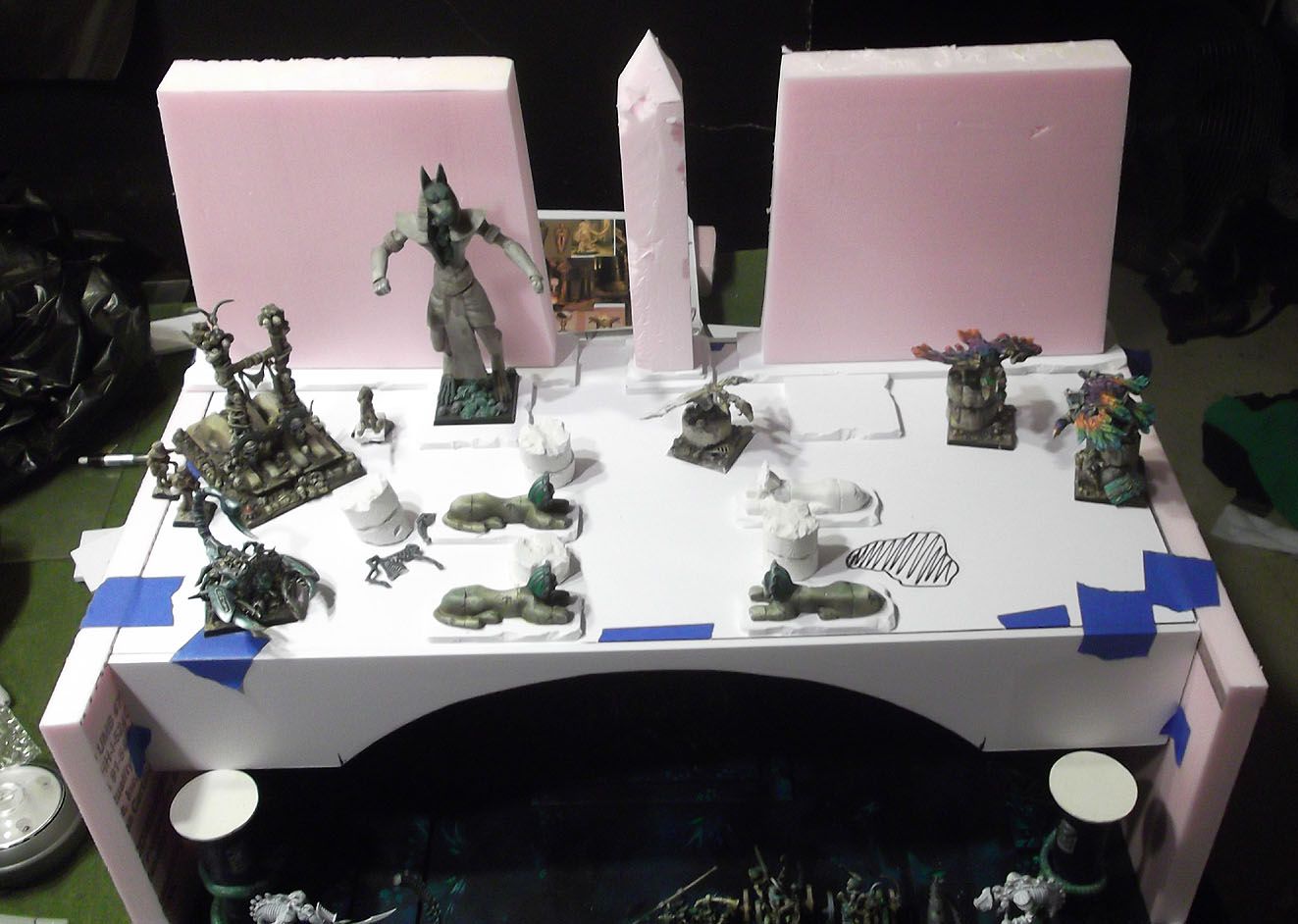 I thought at this point that I had things settled. However, I still had to do something about the big light that was above the Casket. It hung down way too far, but there was not a lot of depth to the horizontal surface on the upper level. I had to worry about the whole structure being too tall, so that part was 1/3 as thick as originally planned.
Tomorrow I will post the solution to this issue, provided by the apprentice Necrotect Cathy!