Note...Usually I break up large batches of images such as these into smaller chunks, but I didn't think that it would make as much sense that way!
Well, since the lizardmen were not the army I had been planning to bring to the WFB Championships, I have had to do some major re-adjustments to the army to get it ready for Adepticon.
I didn't want to bring the same army I did a few years ago. Since there are fewer points available (and the huge changes that 8th edition wrought), that wasn't going to happen anyway. I realized that I never had Babo and his Temple guard at Adepticon ...or even Armies on Parade for that matter. The unit had never been finished!
So, all this week I have been trying to get to them whenever I could. The idea was that they would reflect the coloring of Mage Priest Babo, with a purplish grey as a base tone, but each individual Temple Guard would have its own color scheme. In effect, they were on their way to becoming Old ones... their skin getting lighter and lighter as time went by.
In addition to the extra work of these guys, I added a unit of saurus cavalry, which meant a similar renovation. This also meant that I needed to rework the story of the army, which I will be doing once this is posted. I will put that up on the blog Wednesday night.
The whole unit of Temple guard is converted from regular Saurus, and a few old time metal miniatures. Most of the helms were sculpted with brown stuff, as can be seen in the WIP image.
Now to the pictures!!!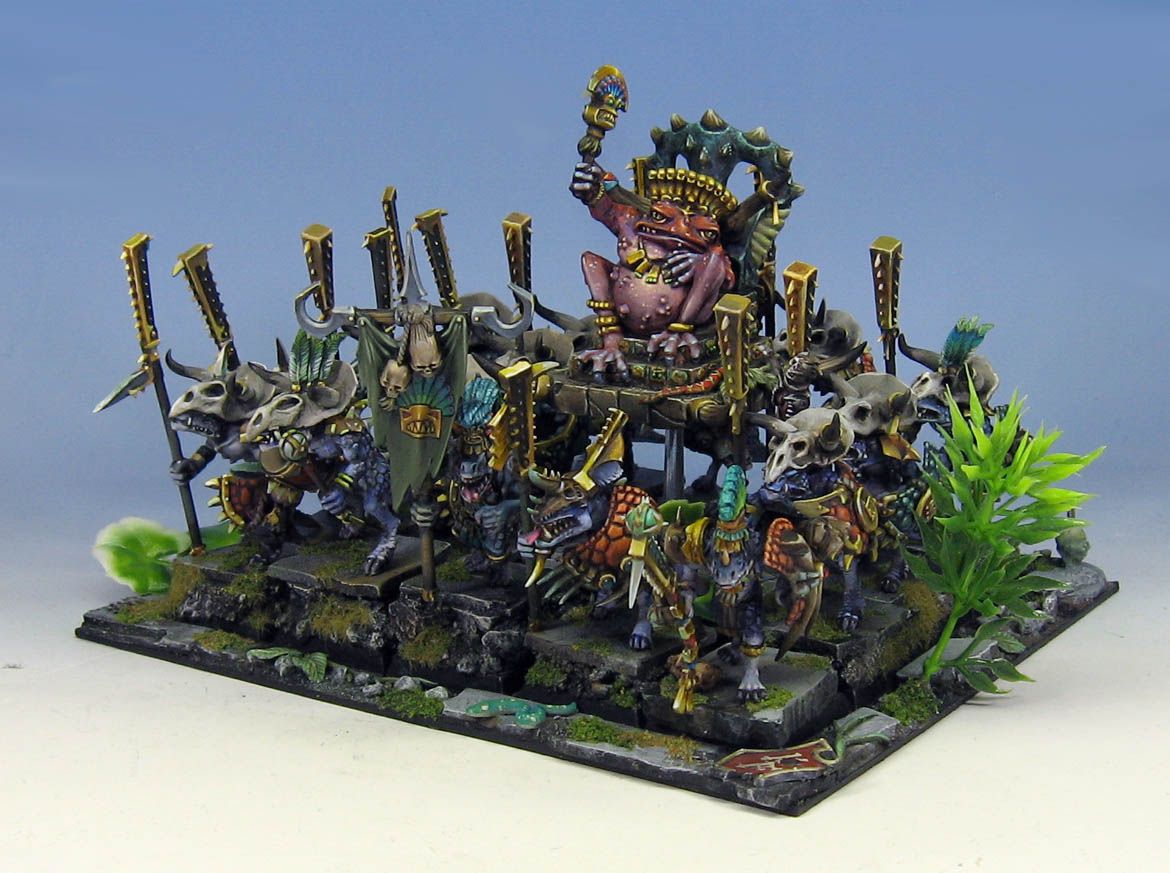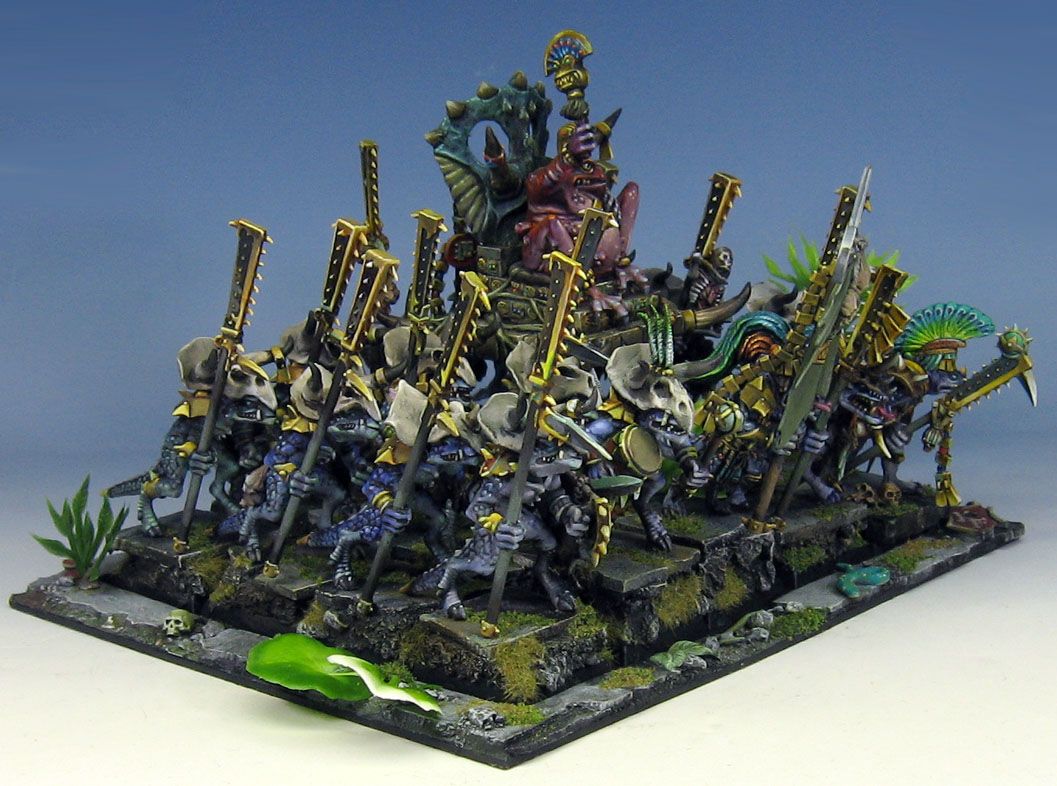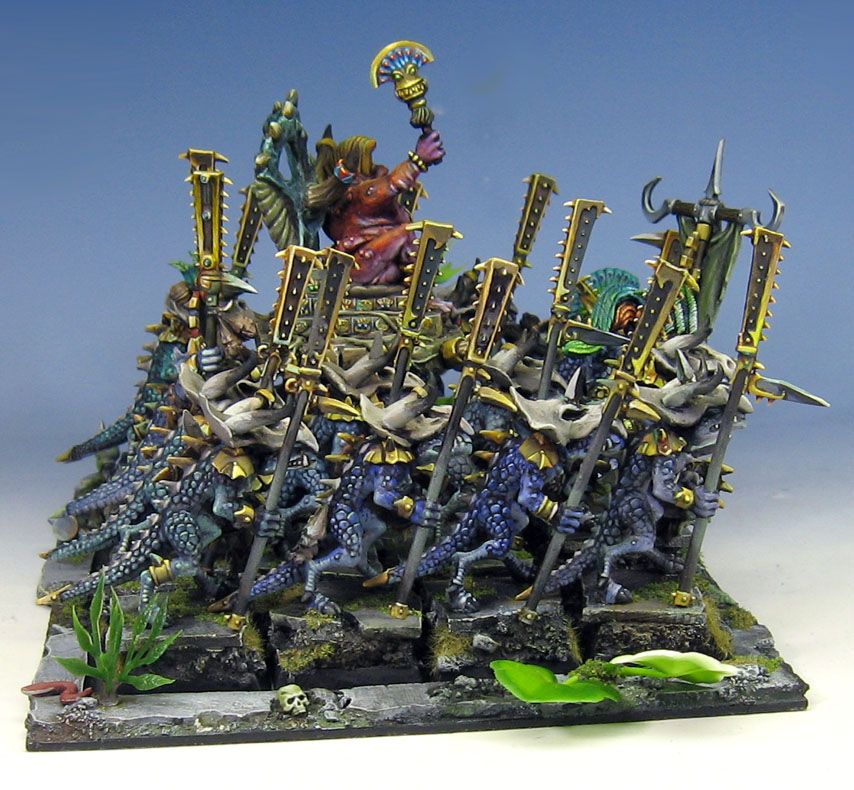 Here are a few of the conversion WIP shots: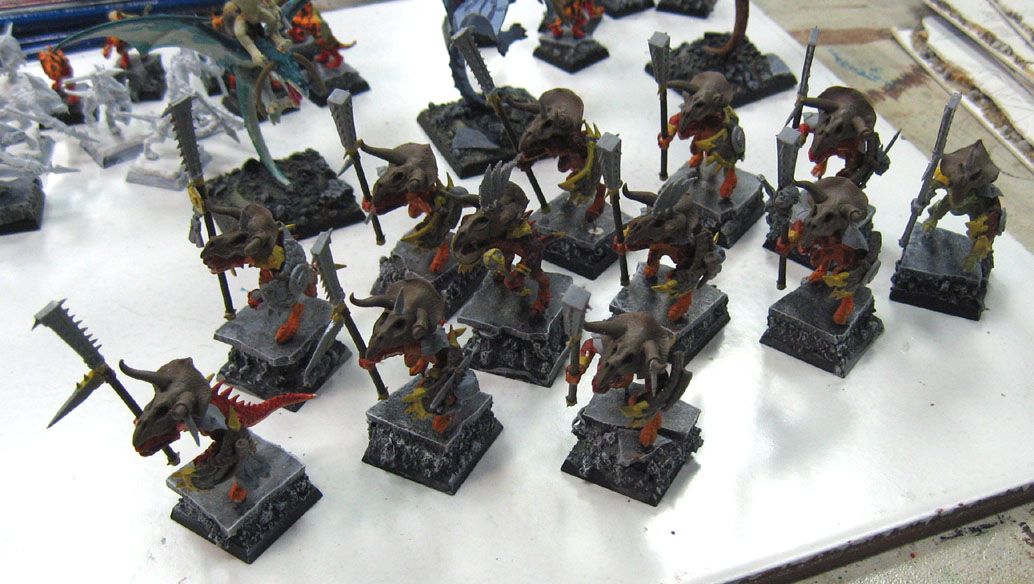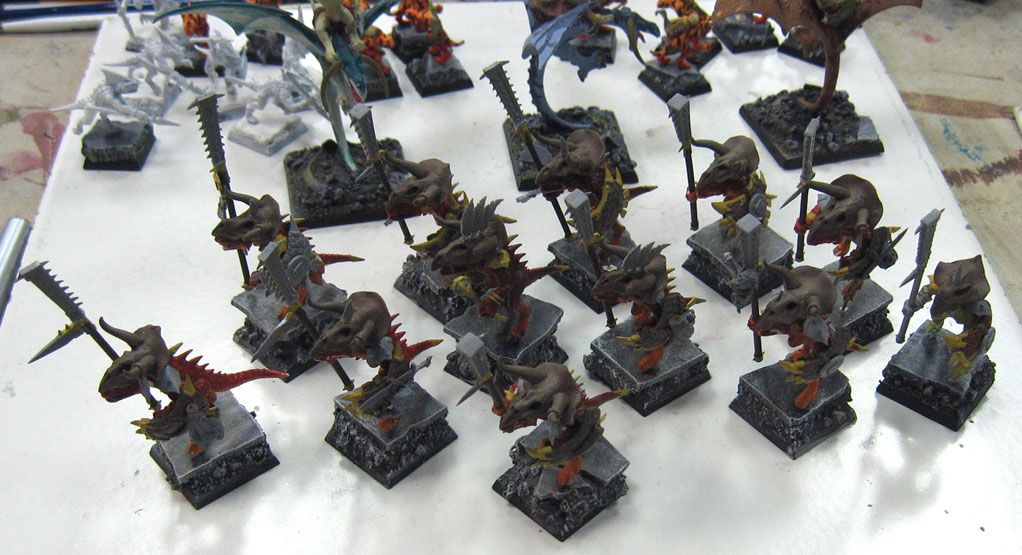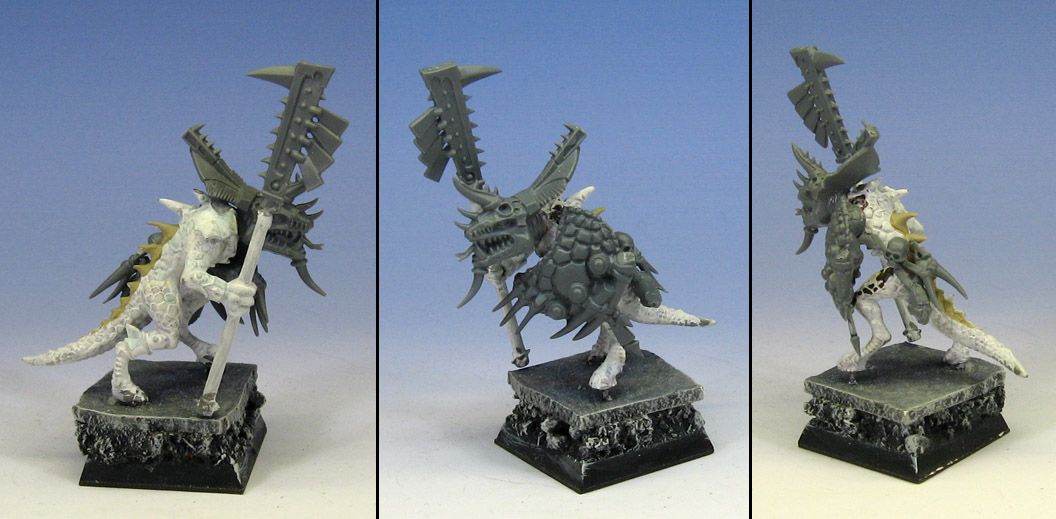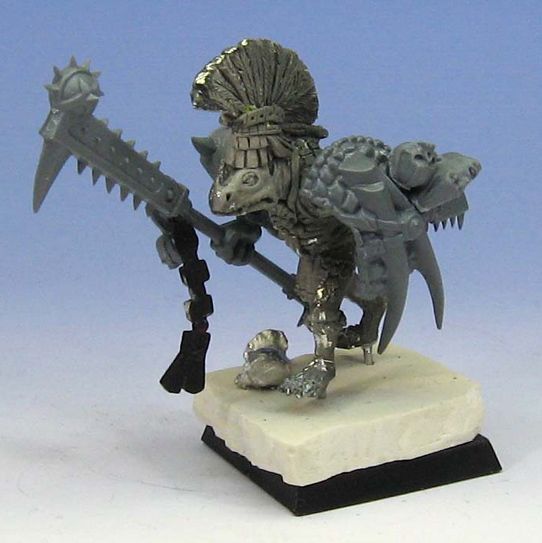 This is what the unit looked like before I entered this final stage of painting. You can see the 'shaded basecoat' technique in full swing, and no vegetation has been added.