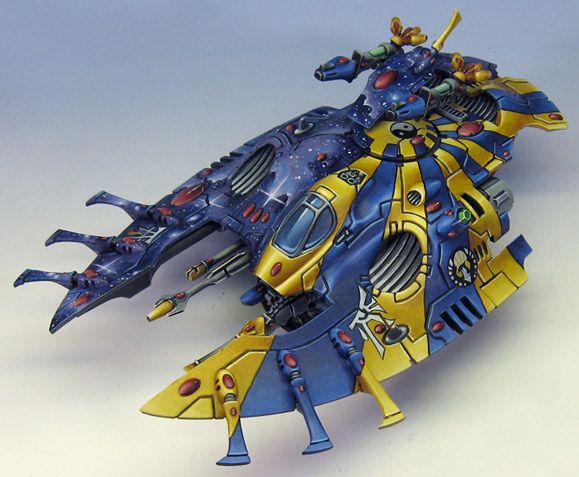 This is probably the most extensive freehand on a vehicle in terms of overall coverage for me. It was a massive challenge, but also very fun! The spacescape section was very close to my heart, since I used to paint spacescapes for a living.
The "Asurmen" section was not so fun to paint, as I had to carry that angular pattern across very organic curved surfaces, which did tricks on the eye to make it seem as if the angles wree going the wrong way!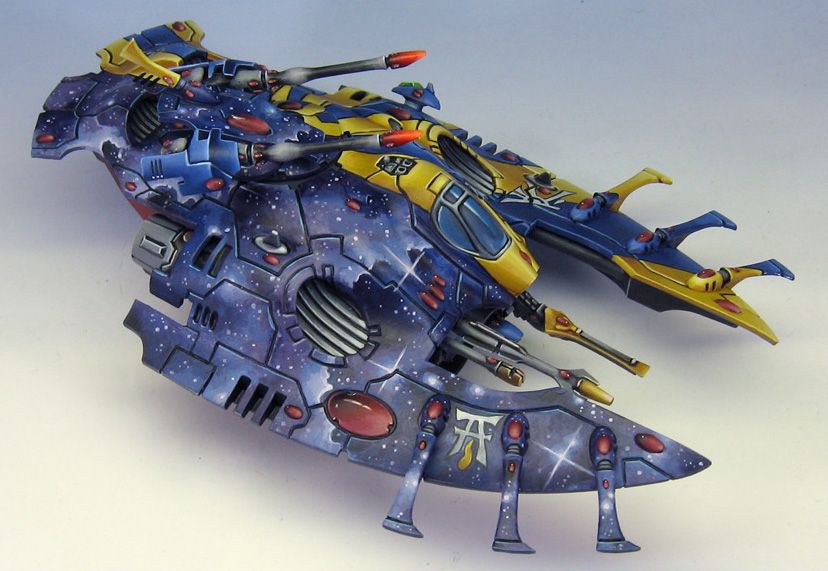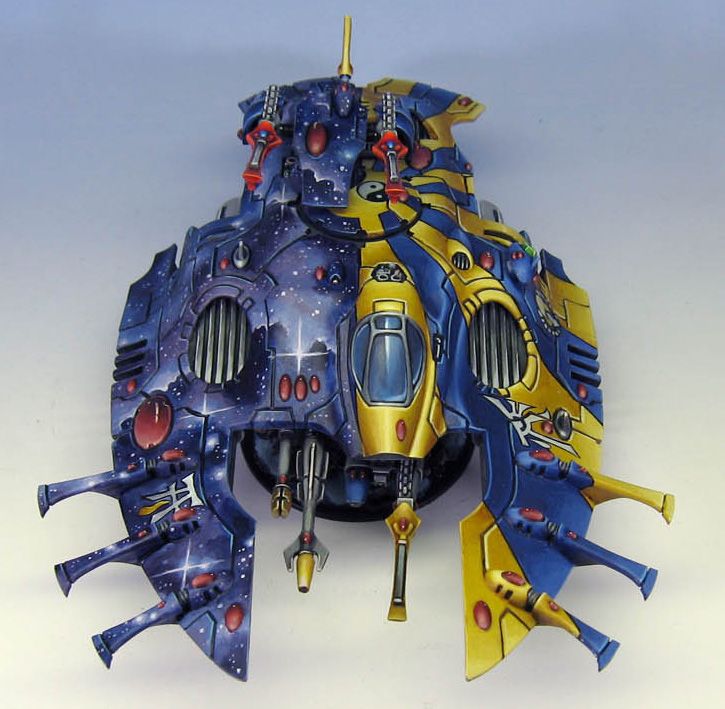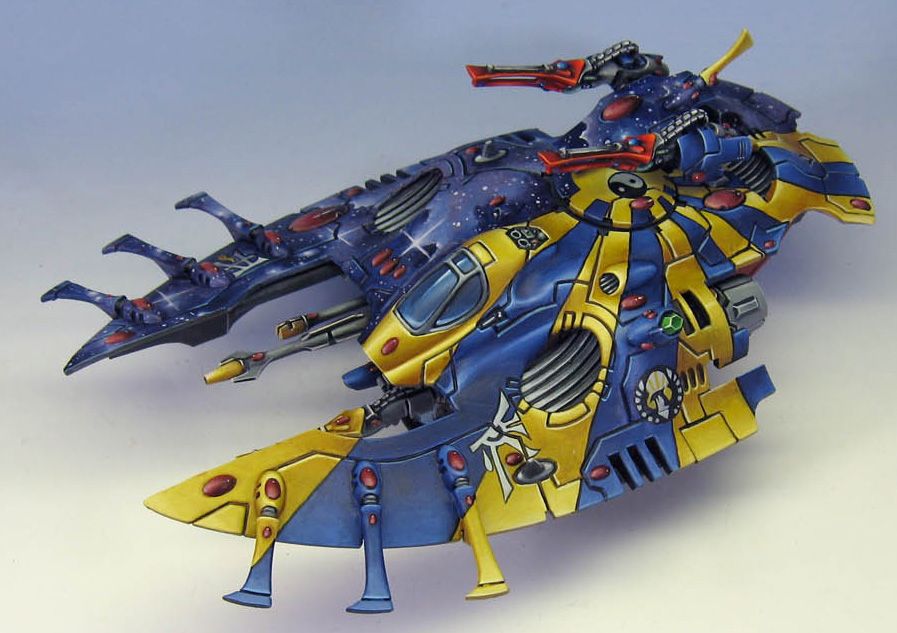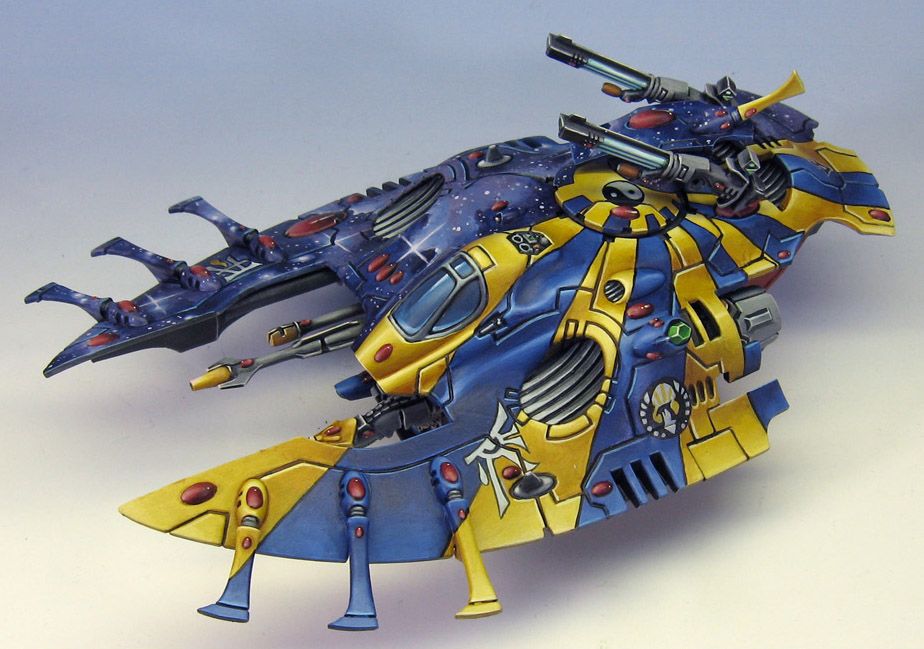 Here is a view of the back door freehand...
And this view shows all the various weapons. Magnetizing them was not at all like magnetizing bulky Space Marine weapons! These skinny yet out of balance weapons needed big magnets, but had vey small areas for placement. I have since learned some things which will make this process a bit easier. :-)