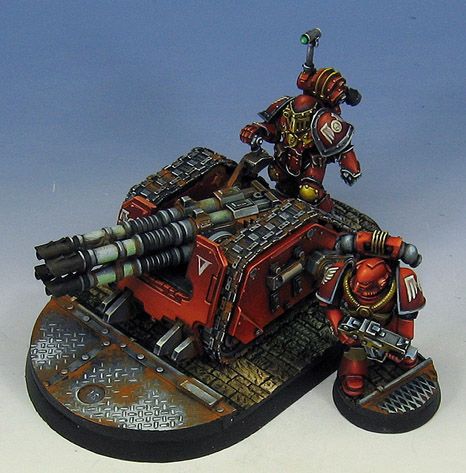 Here's the latest, hot off the presses! It was certainly interesting to do this in colors that were not Imperial Fists! I really enjoy painting the same things in different color schemes. The challenge is fun, and it is a blast to compare two of them next to each other. I will post some of those soon.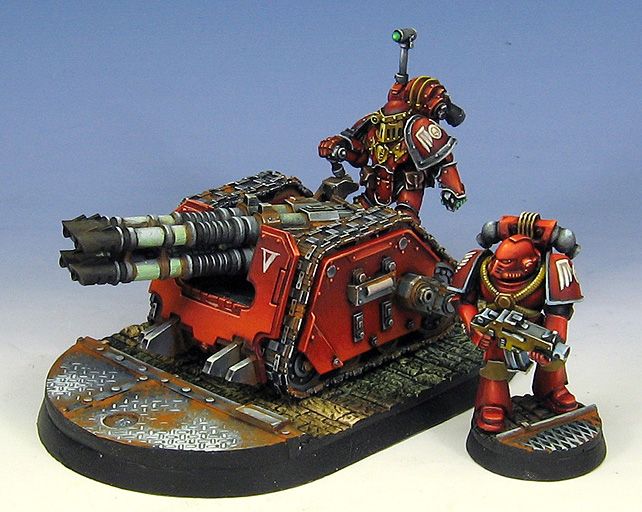 The bases are Dragonforge, by the way. Very high quality bases... probably the best casting quality you will find.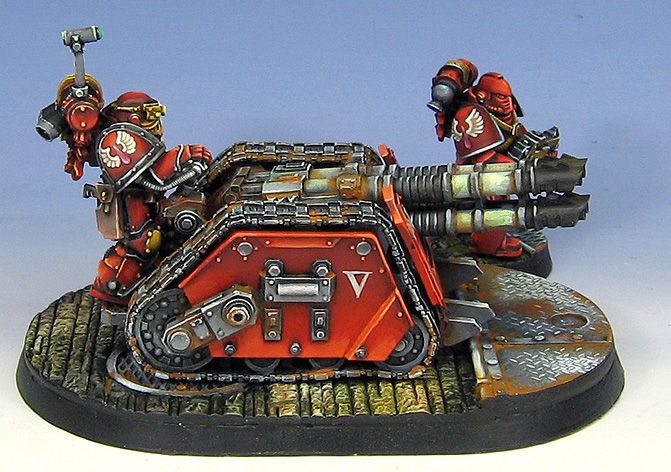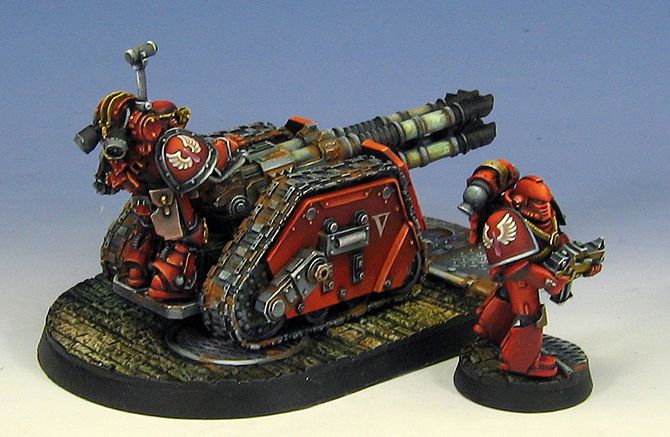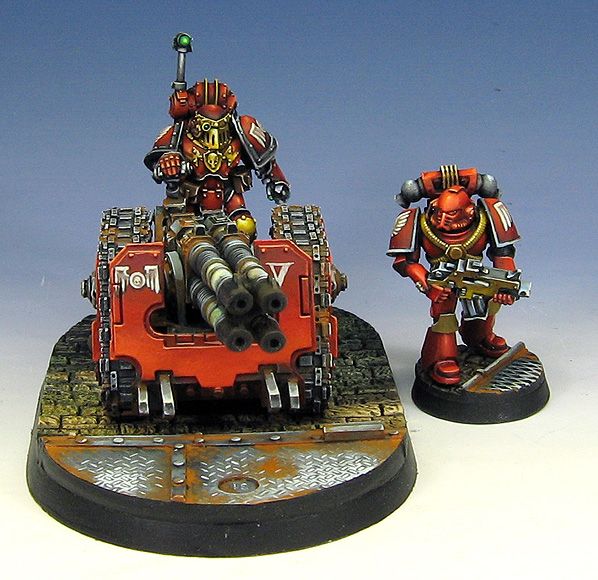 Here are some top views that will get you a better look at the bases...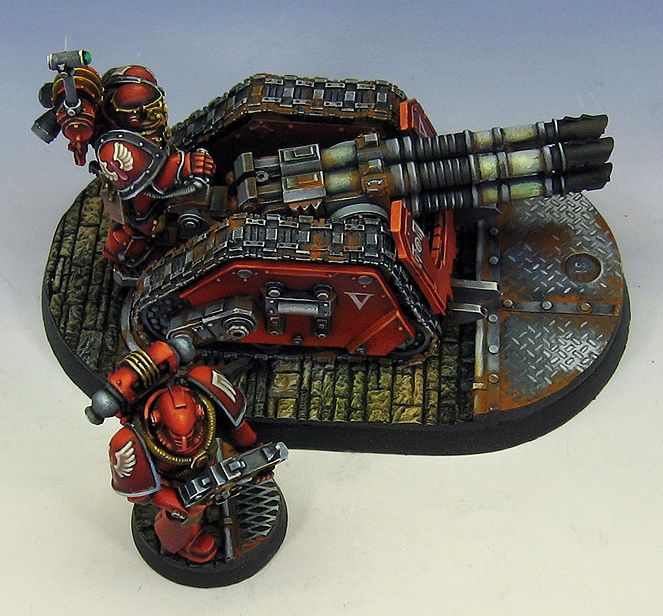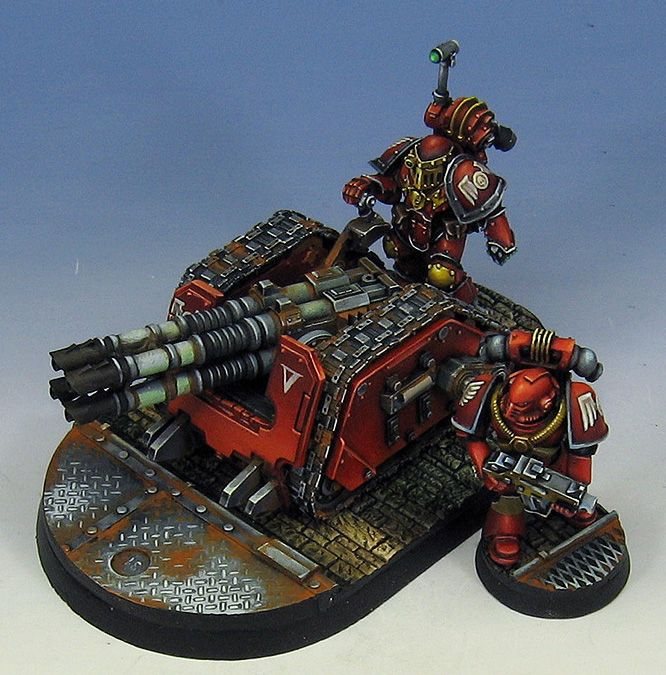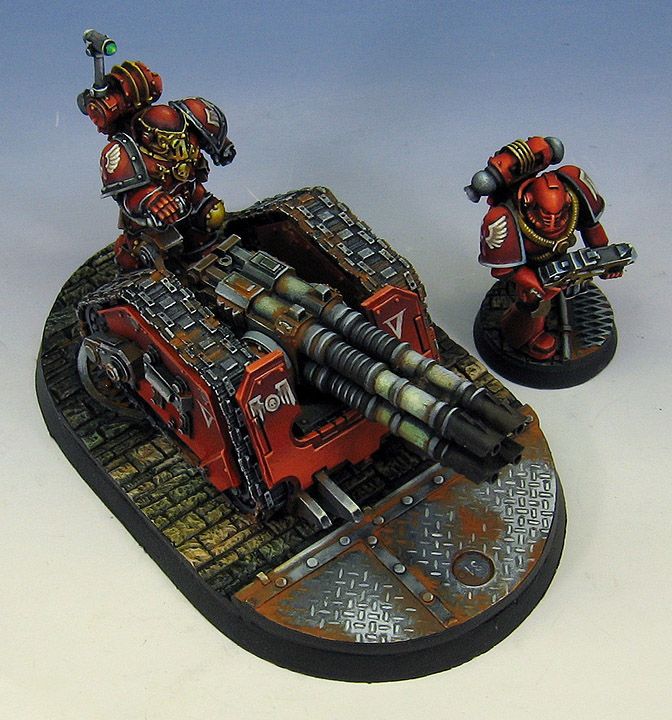 I looks like we found out why Cathy has no more ice cream sandwiches! Ice Bat must have been very hungry...