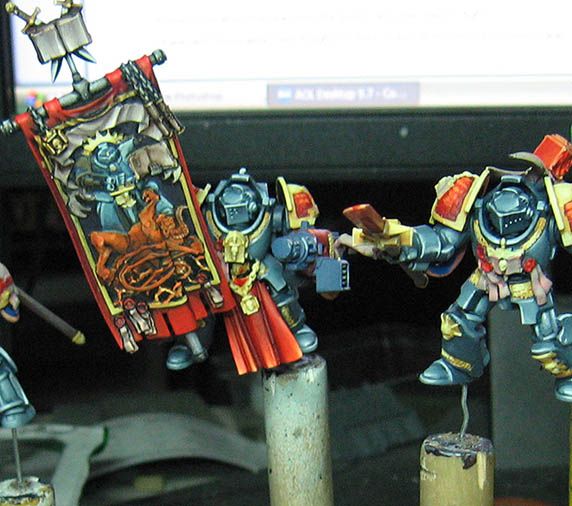 Well,
Slate Knights
, perhaps. :-)
Here is a color of Grey Knights which I have not painted for years. It is the original scheme that I did for my own Demonhunters back in the day. Of course, all the available paint colors today are very different from the ones that I used in 2007!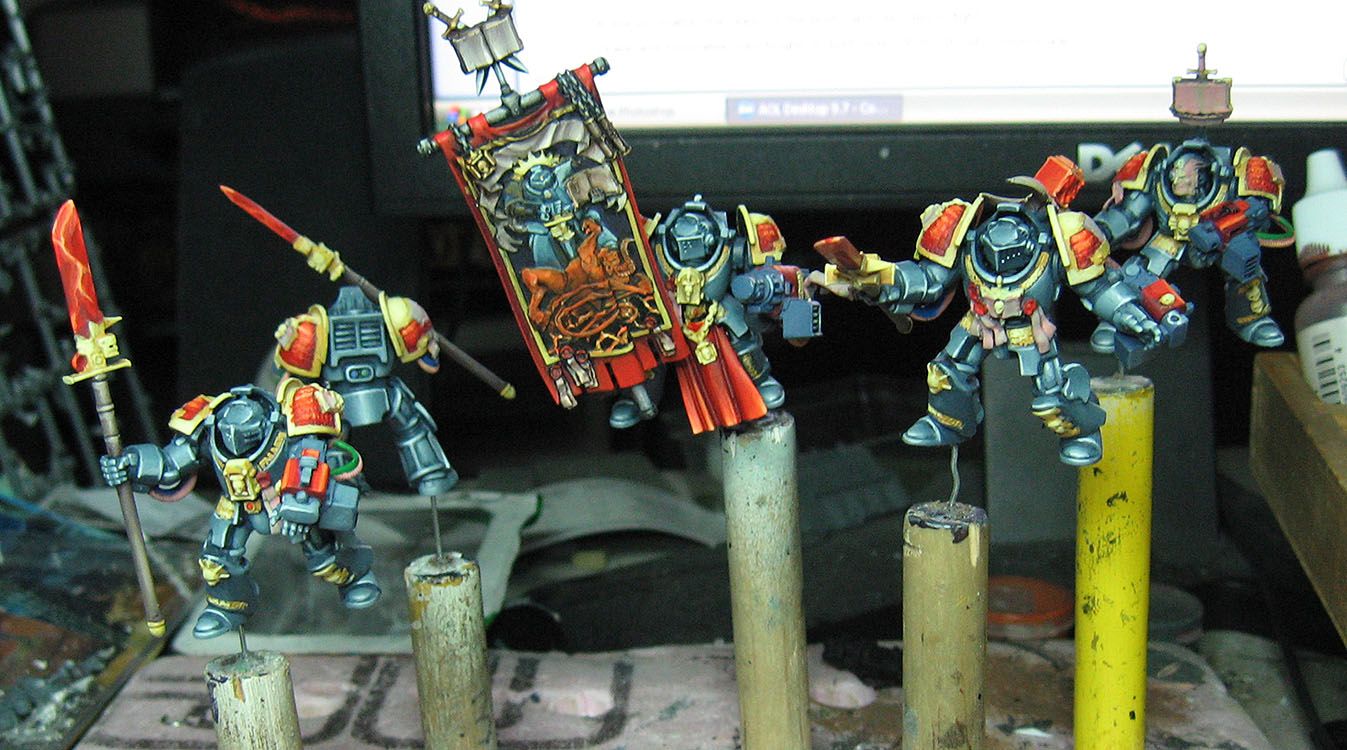 There have been a few questions lately about how the whole "Shaded basecoat" deal works on Space Marines. I thought some images here might give an idea of how that works. There is an even more controlled 'drybrushing' that is used. It is really more like wet drybrushing, if that does not sound too crazy.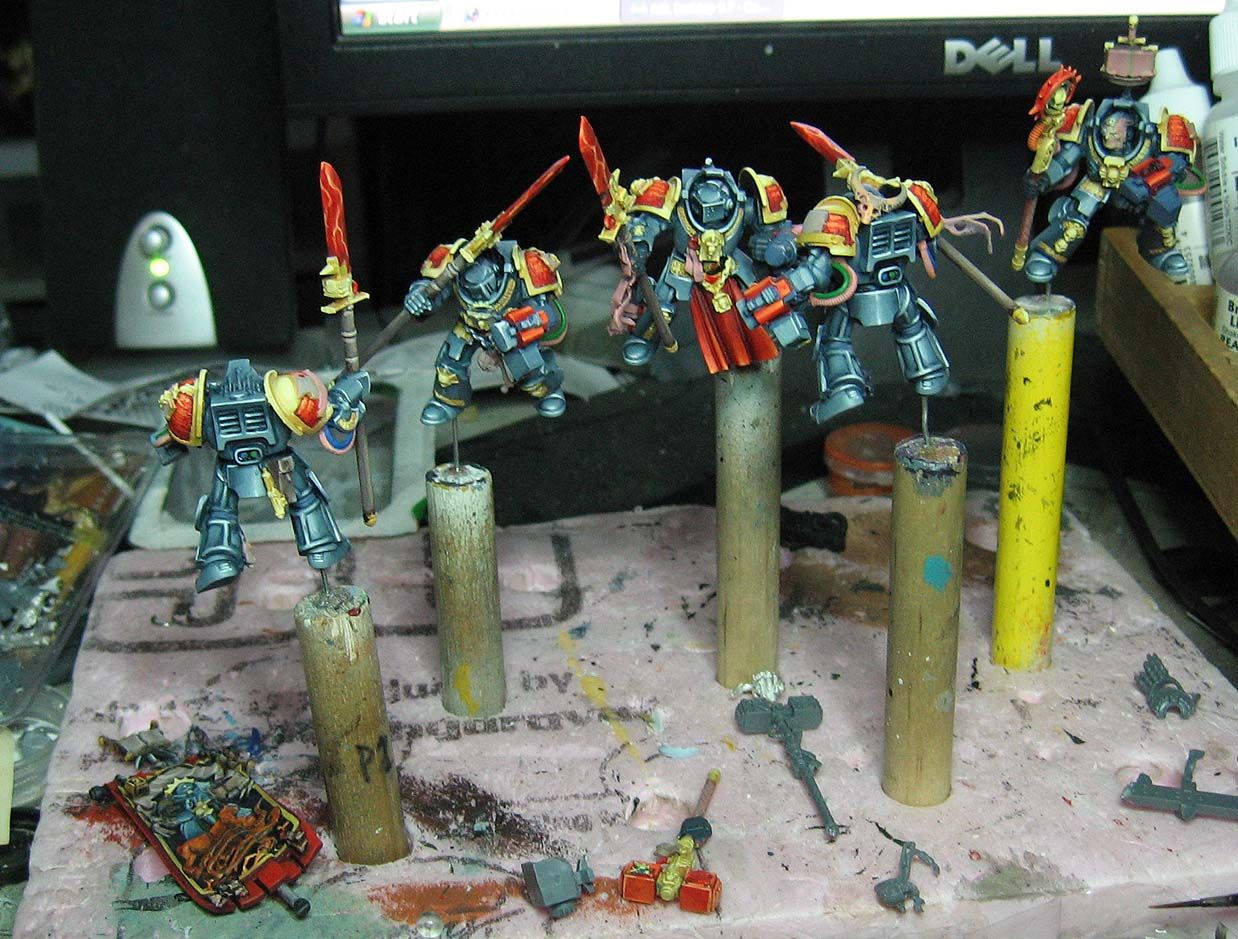 These guys are just about ready for all the glazing and tinting. The darks will become darker, and the midtones will be darkened and cooled down on the golds and reds.
I will post some images after all the glazing!