With the Decimator nearing completion, it was time to get to the base. I tired to create a bit of a theme with this. Previously, I had only tried to use Space Marine parts, as opposed to an entire casualty.
Here is the sculpting process...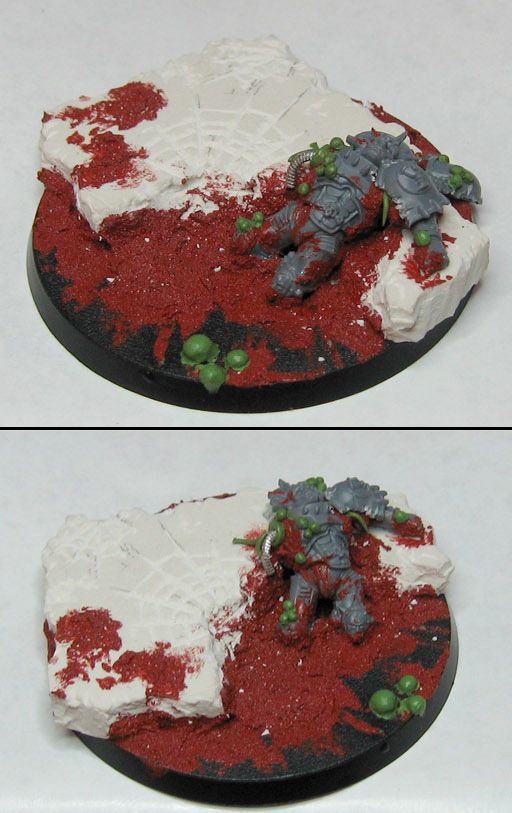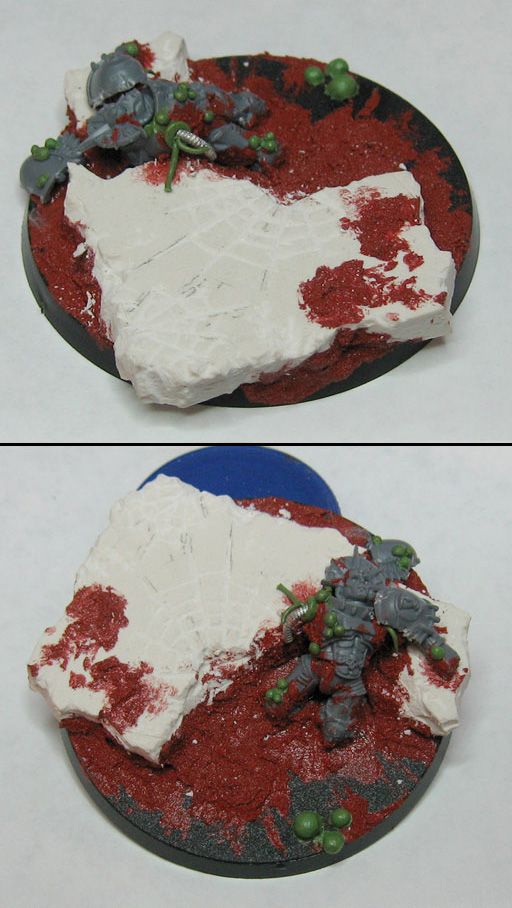 Now it's time to paint this bad boy...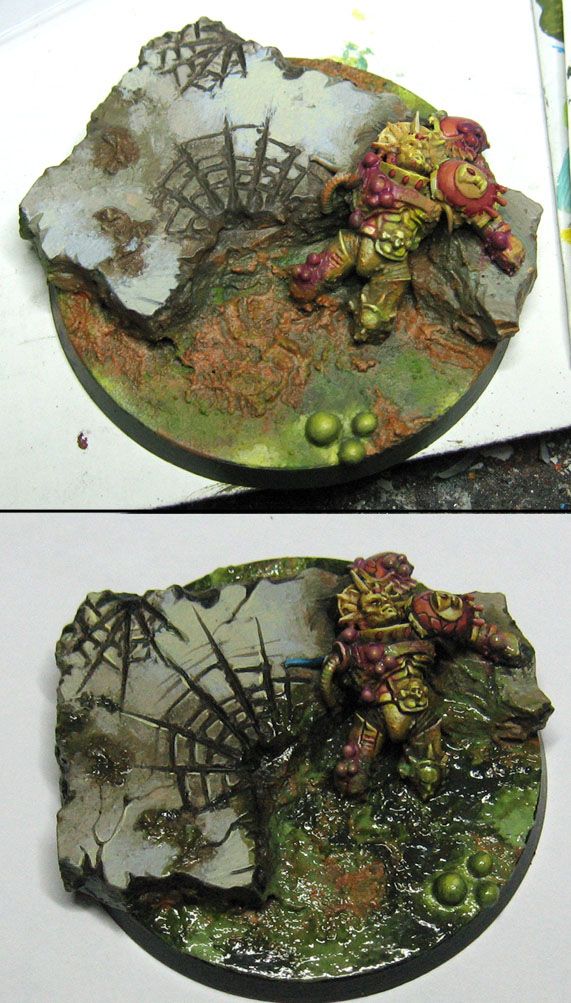 Gotta have that ooze! I purposely chose a Sanguinary Guard figure, since the Gold armor (which should never tarnish) is quite "soiled" by the rot all around it, emphasising how nasty that icky stuff is. :-)
Adding the slime was very fun!