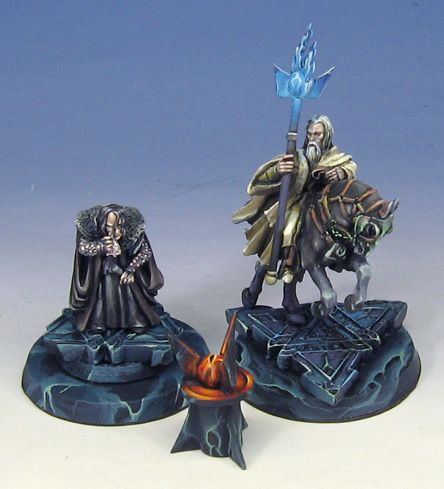 OK! Today I get a chance to see what Sarumon's sidekick can do in a game. In order to get Grima ready to go, it required a very fast, down and dirty paint job.
It was not until the last minute that I noticed he can be on horseback. Since I had 11 points that I could not use effectively any other way, on a horse he went! The problem is, there is no such figure, and I didn't have time even to do a Sarumon/Ringwraith conversion.
For today, I put him on a 40mm base, masde to match Sarumon's. It is also magnetized.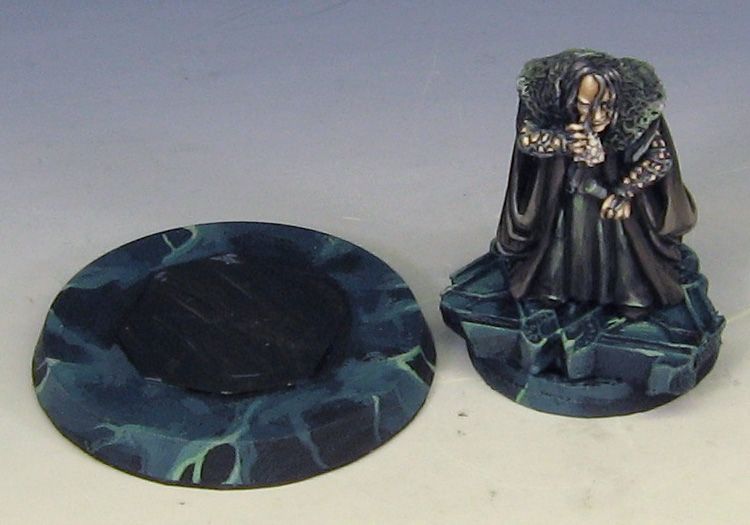 So, the team is ready to go! Palantir and Eowyn souvenir in hand. :-)