This diorama was done towards the end of the "Golden Age of Dioramas". For the most part, this was an experimentation in vegetation. It was one of my more extensive uses of the Woodland Scenics ivy, which I thought was a great product. First you put down the vines, and then you add the leaves.
You will end up with lots of gunk glued to your fingers, but it does create a very nice effect!
The other trees were dried flowers from Michael's craft stores.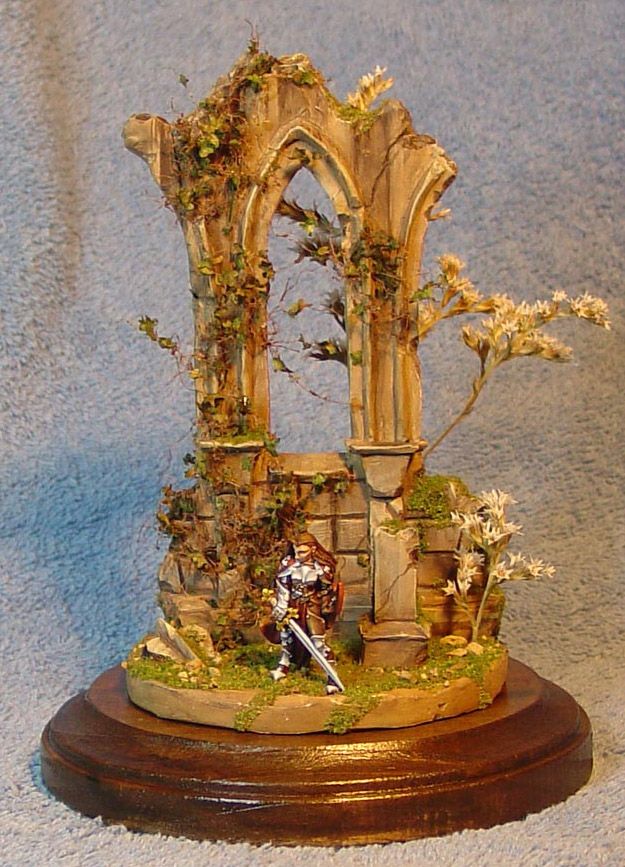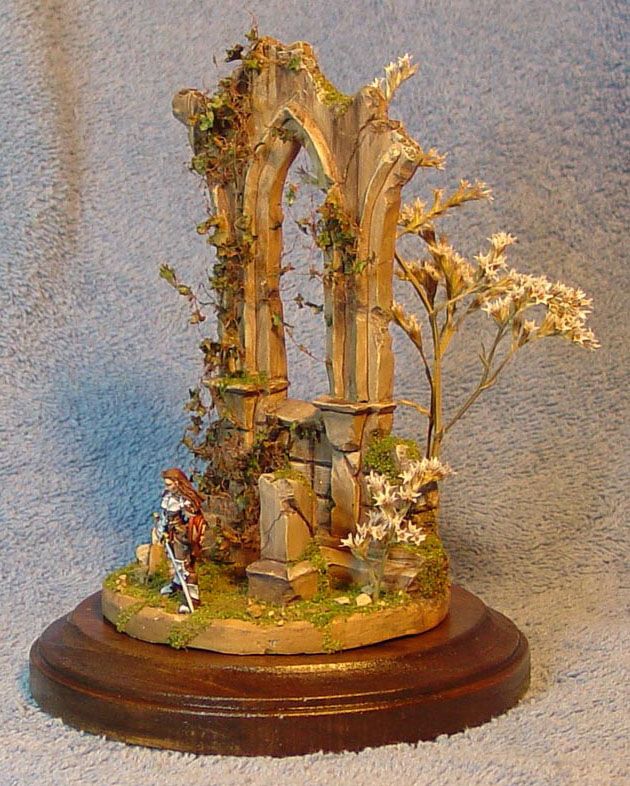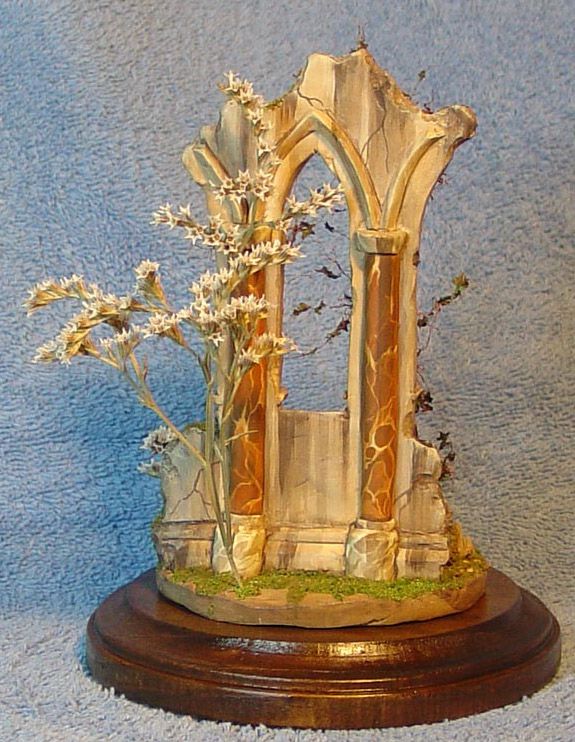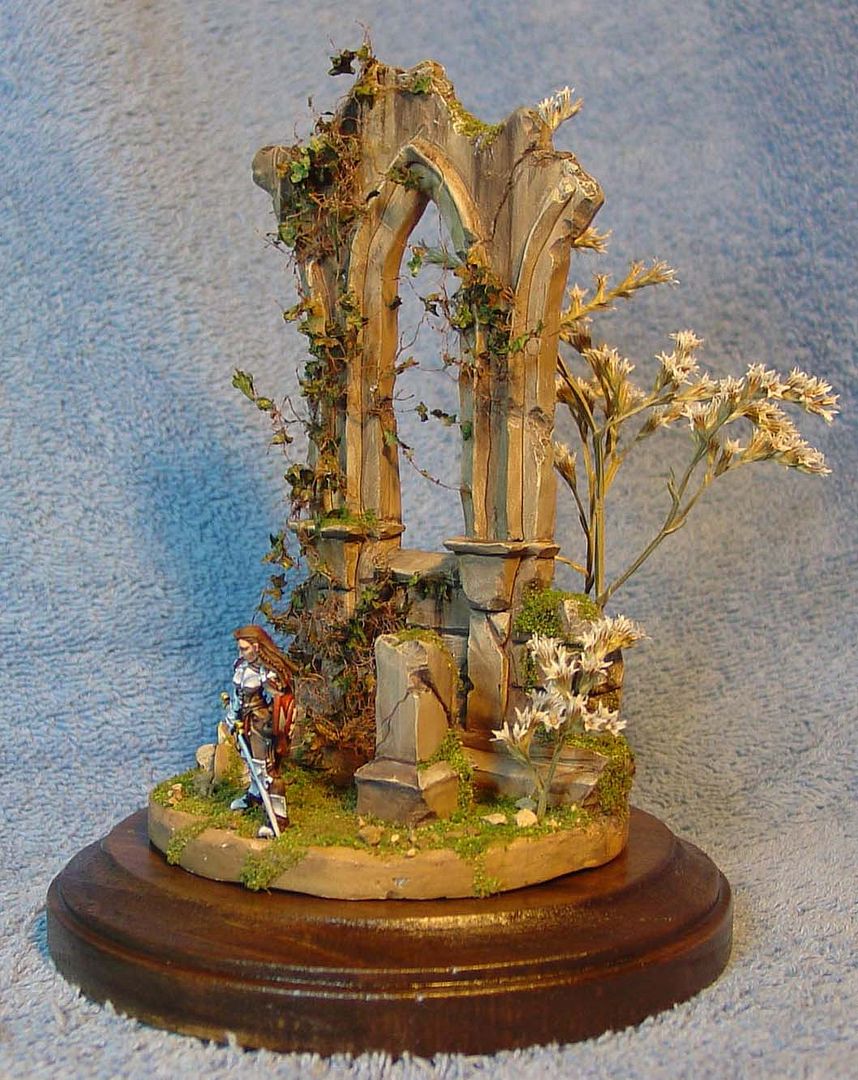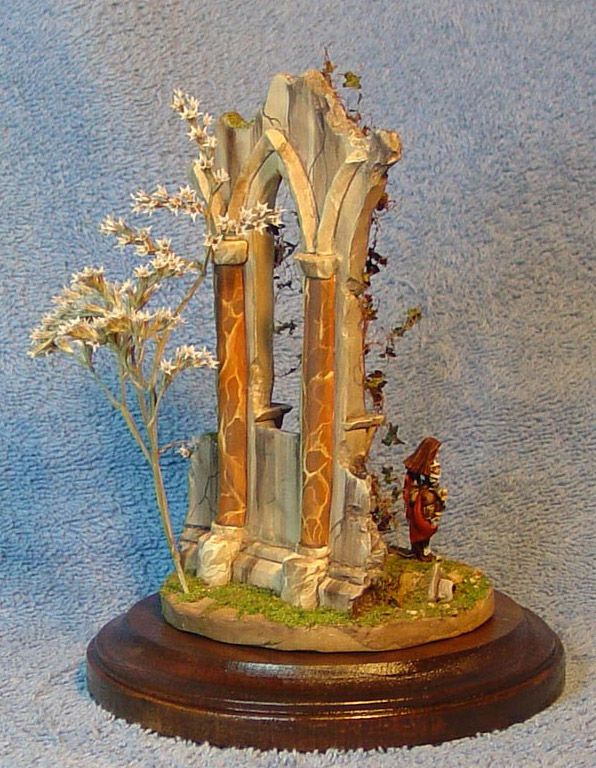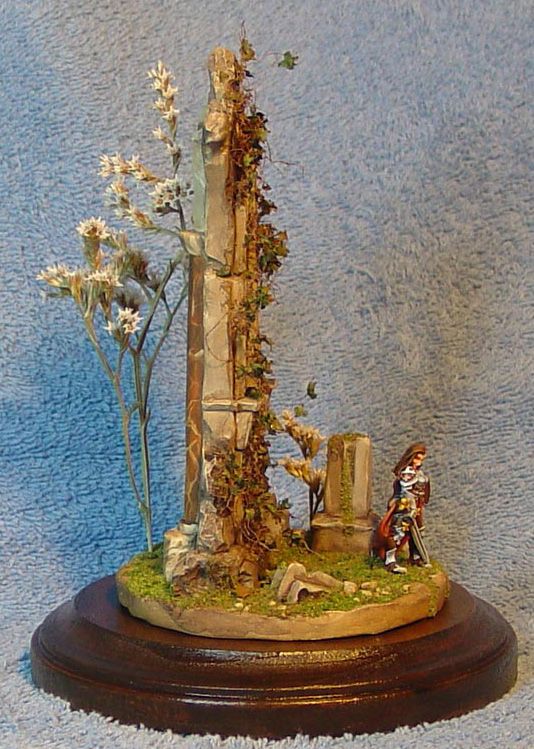 And now for the mini, which is one of my favorites from Reaper: