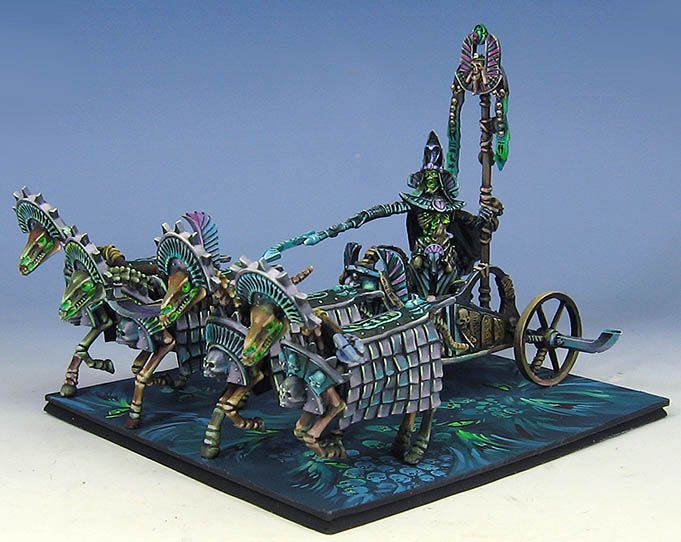 As challenging as the Casket was, this was like painting 3 of them! I decided to sculpt some armored blankets on the horses, similar to an illustration in the army book (I will show how that was done in a threat on the regular chariots). I sculpted the blankets once with green stuff and plasticard. It was cast into a mould, and then repeated multiple times.
Using all the extra banner tops from a variety of boxes, I was able to create the head dresses and the chest armor from the chariot set.
First, let's see the base before the minis were placed on it: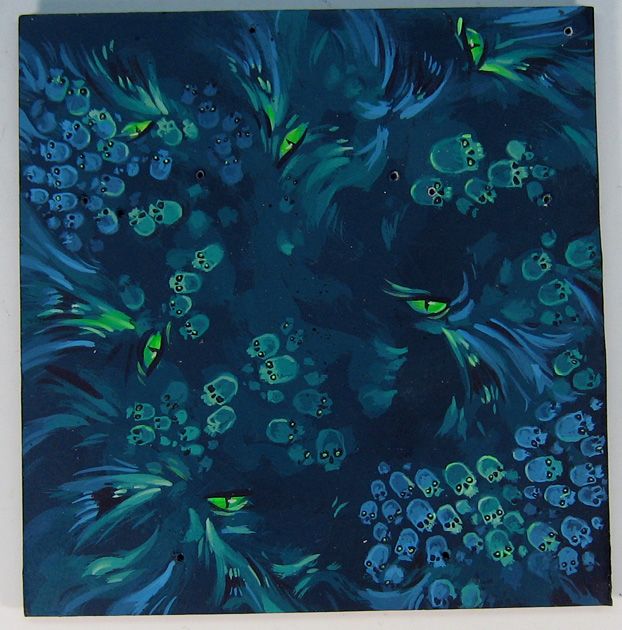 Each of the major pieces had to be painted individually. When you have this sort of 'chaotc' color scheme, it gets more difficult to do so. It becomes very difficult to know exactly where you stopped on color transition and began another! I really wanted flow between the greener shades, the blue shades, and the purples.
Here are a few of the side views: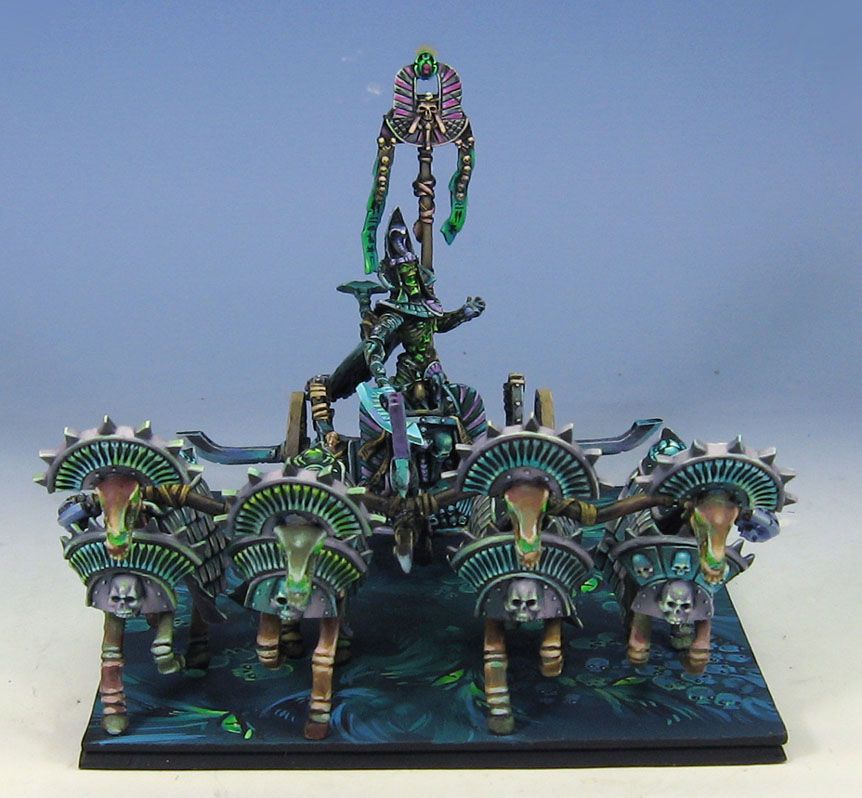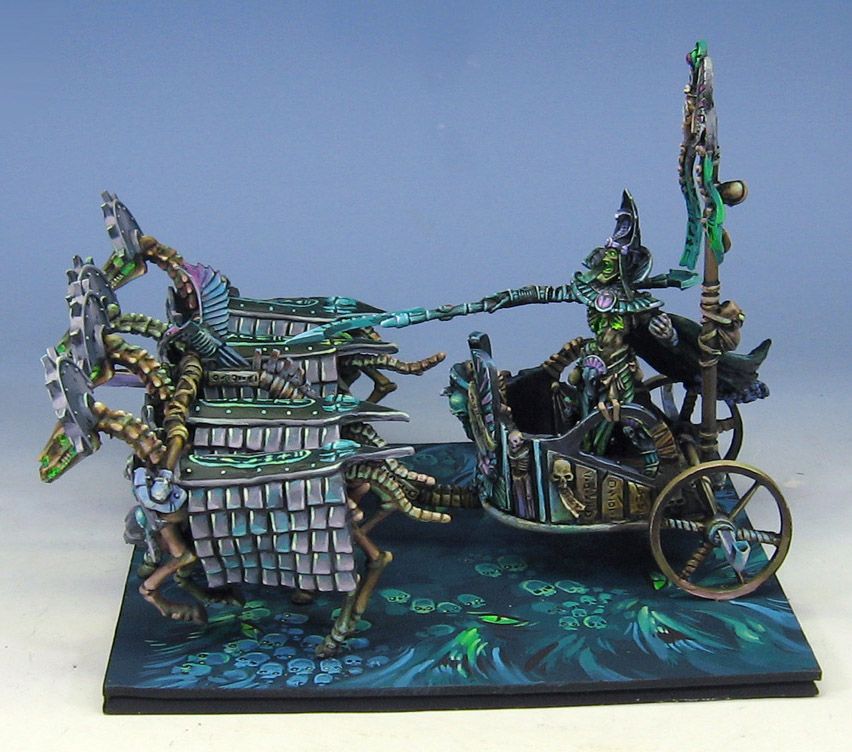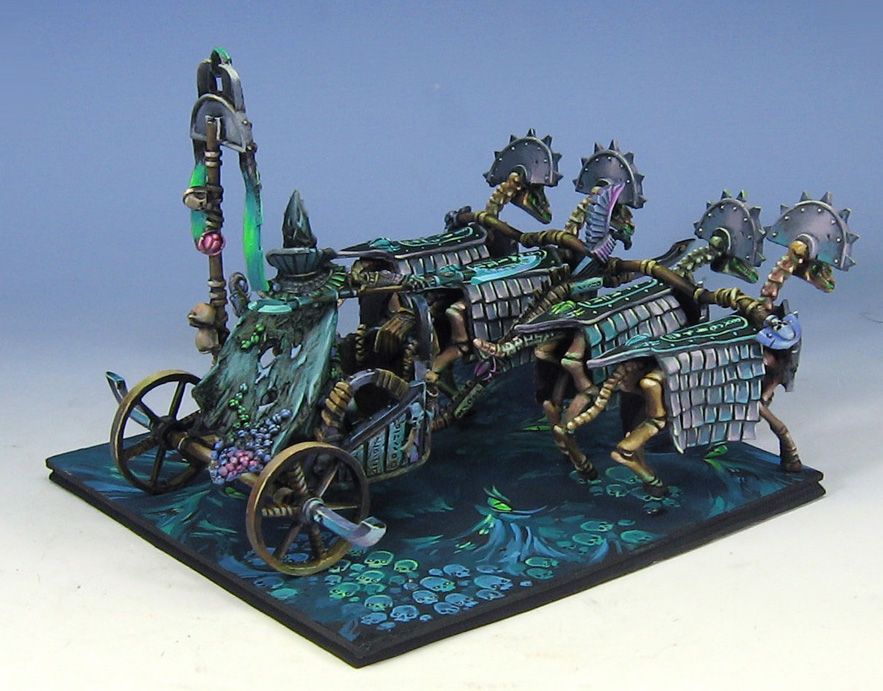 Now some top views. These also show you the cartouches written on each horse.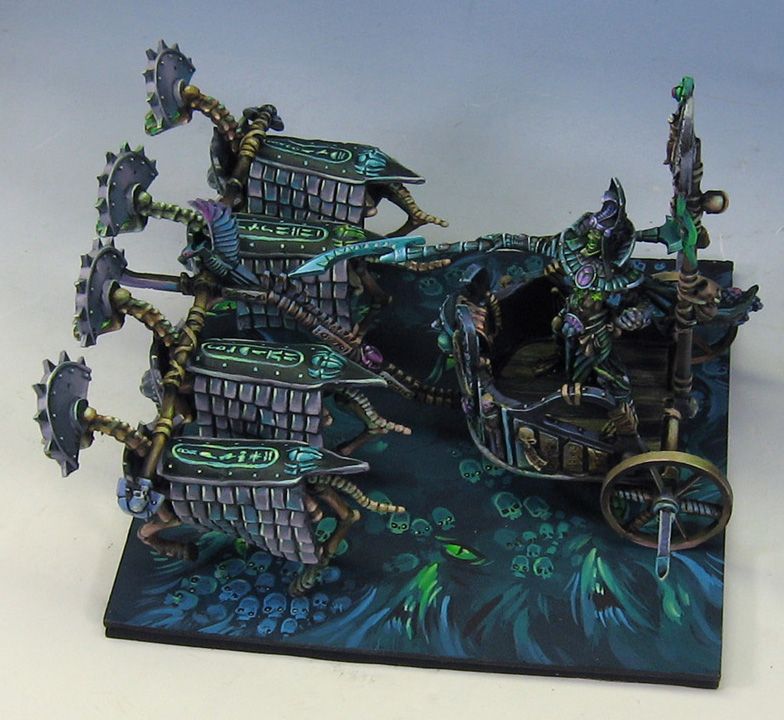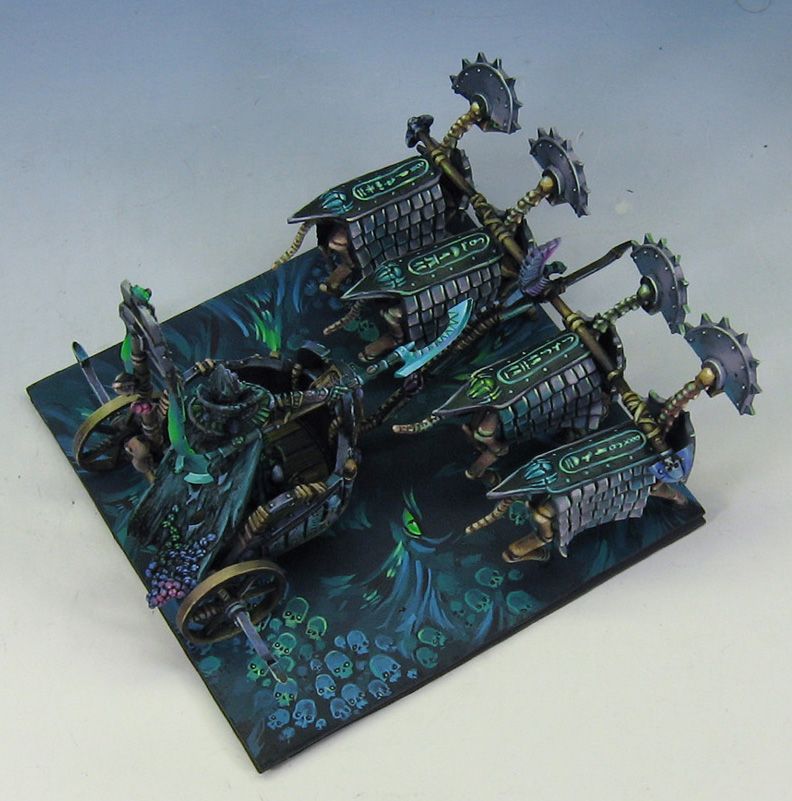 Let's see Settra with the Casket: