OK!
I have just added this page to the blog. This post, and future related posts, should appear on the top title bar.
http://wappellious.blogspot.com/p/step-by-step-painting-predator.html
It shows numerous step by step shots of the process of painting one of those World Eaters predators: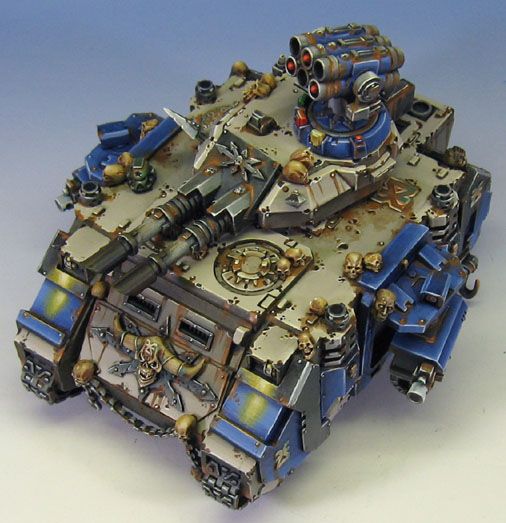 Starting all the way from this:
Please note that white brush on primer was used to this vehicle.