OK! This is something very different :-)
Since I discovered in my last game how Nasty Khandish chariots can be when combined with the correct mix of additional units, I started to think about getting more of them.
I found out that they are almost impossible to find, and very pricey. I wanted a WHOLE bunch of them. So, I wondered just how I could do that, and I happened to look over on the shelf and see some unused Tomb Kings chariots. Hmmm, I thought. Then I remembered that we had a dozen riders of Rohan that we were not using. Sensing a theme here, I know.
I was a little bummed when I tried to set an assembled TK chariot on a 60mm round base, and realized that it was way too big. Since Khandish chariots are everything TK rides should have been (and a whole lot more!), I had to find a way. I ended up chopping the chariot itself down the middle, removing about a half an inch and gluing it back together... not as big a deal as I thought it would be. There was an equally handy place to cut the yolk and remove the same amount there.
Once that was done, it was very close to fitting on the round base. I did have to extend the base a little bit with some cork and sculpey. The idea is to raise it above the level of the other minis which may come in contact with it. I tested that, and it worked very well.
Once all that was complete, I studied the one regular chariot I had, and saw there was a lot of fur sculpted onto it. I did the same on mine, adding some straps as well. I used some extra flags from the King set, and the King on foot.
The red substance you see is called Oxide paste, which I won for prize support at Adepticon (free=good!) It is basic flex paste with sand in it. I liked it, since it helps to stablize some of the more fragile type of cork, and acts like glue for adding rocks and gravel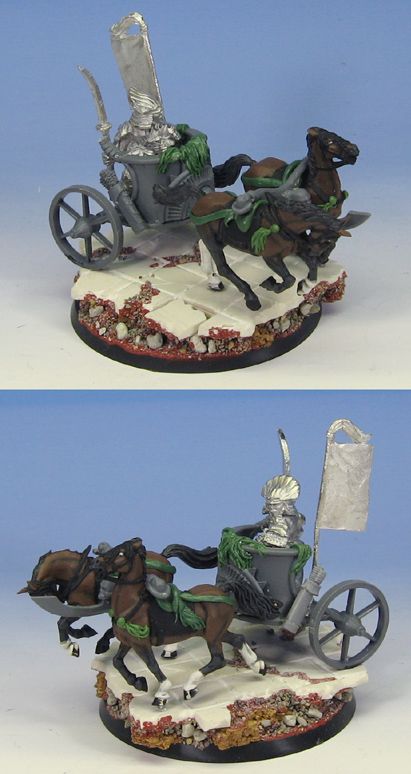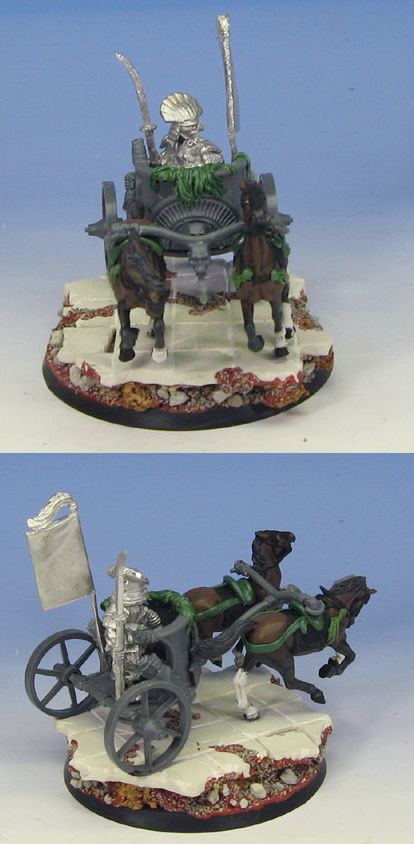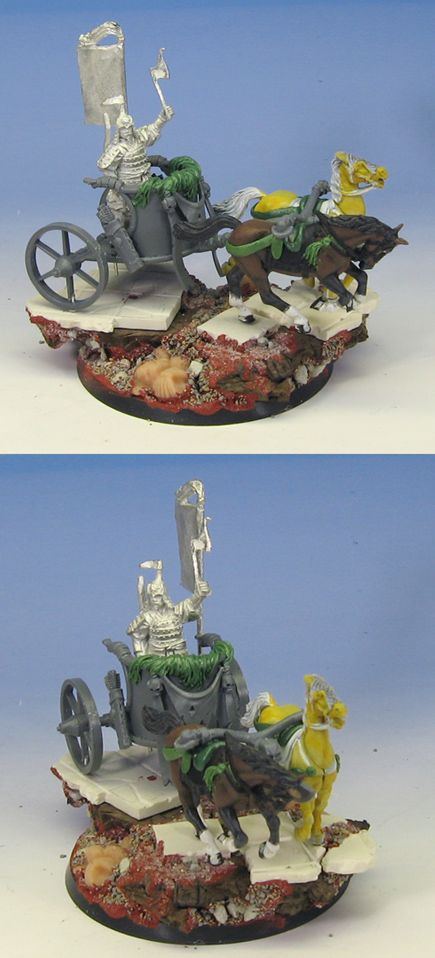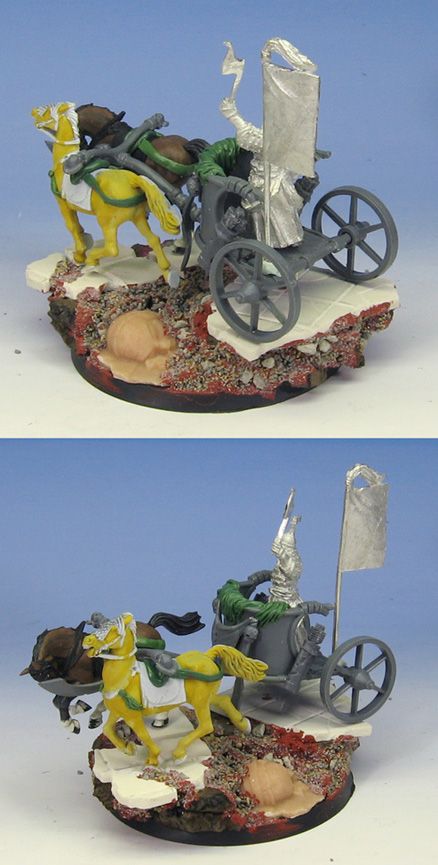 The King's chariot is getting lots of extra things. I made my own flags, which will have extra streamers and fur, along with bandoleers of Gondor heads! I also need to make a severed Gandalf head, to honor the King running him over. :-)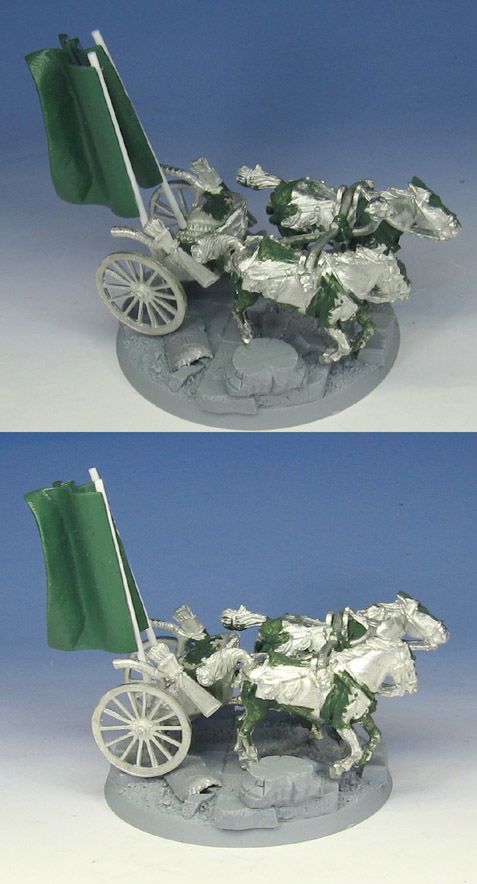 Here is a "regular" chariot: