While I don't have pictures of all the vehicles with these guys, I did run across some big pictures with all the infantry together :-) You have seen lots of posts of thie Tainted World Eaters army, and more are to come. I reworked the pictures of the Raptors squad, and those will go up tomorrow.
It's not very easy to set up these shots, since you want to feature everything all at once! Alas, some units just have to be a backdrop for whatever primary units that you really want folks to see. Getting pictures of them in their "natural environment" is satisfying, however.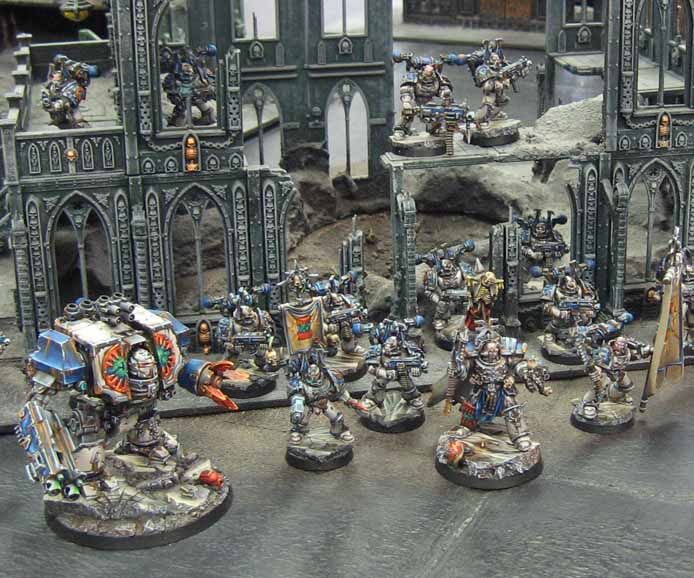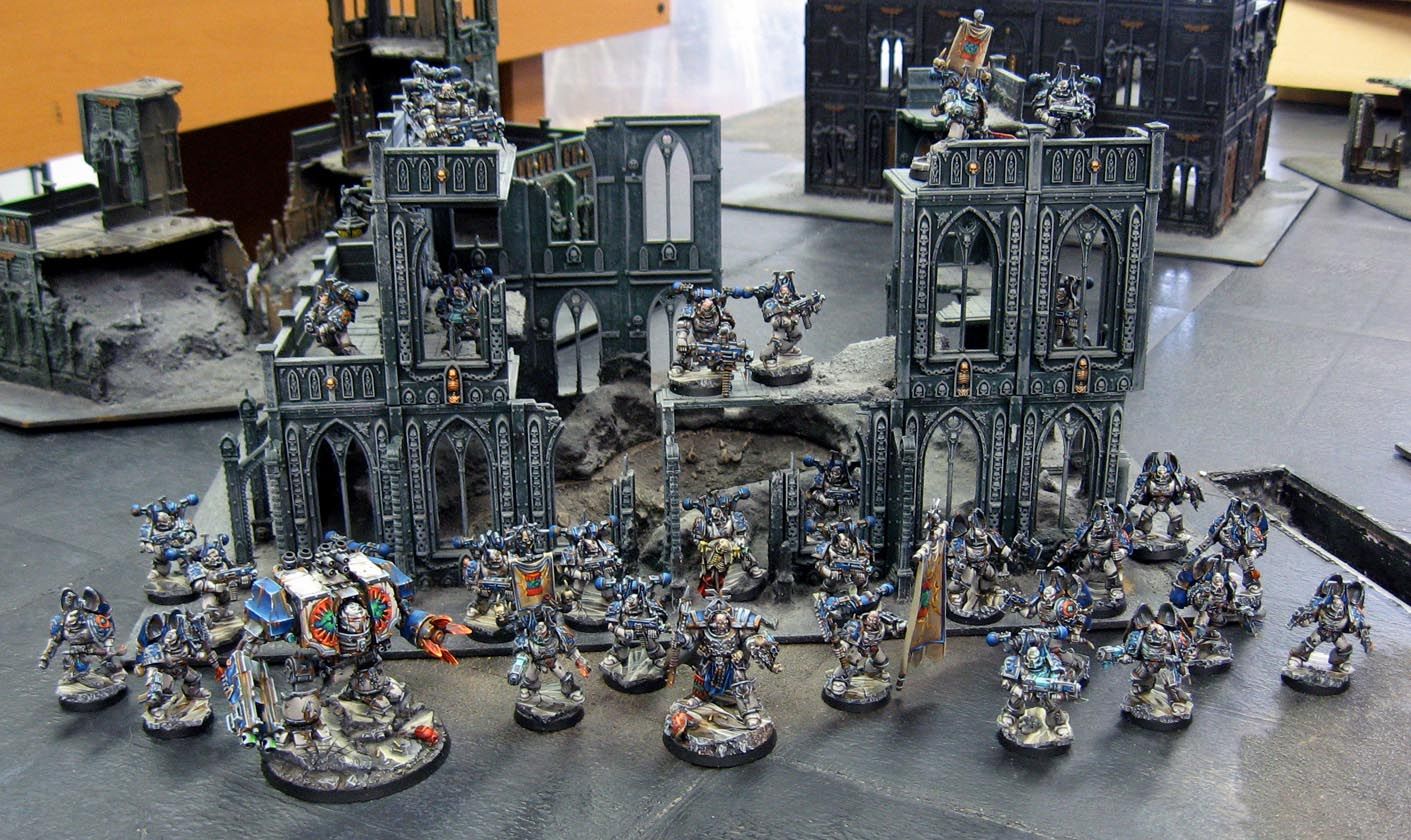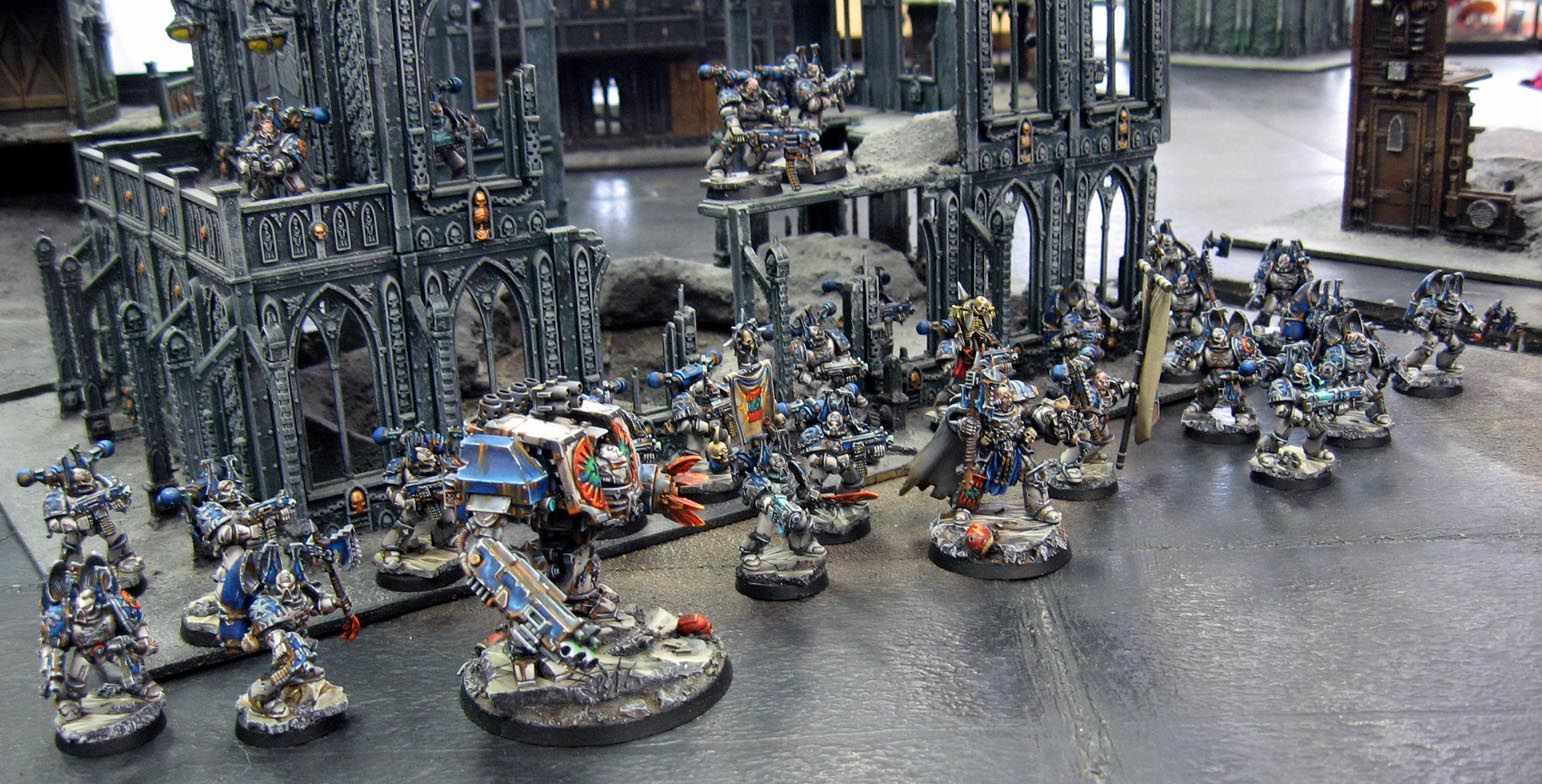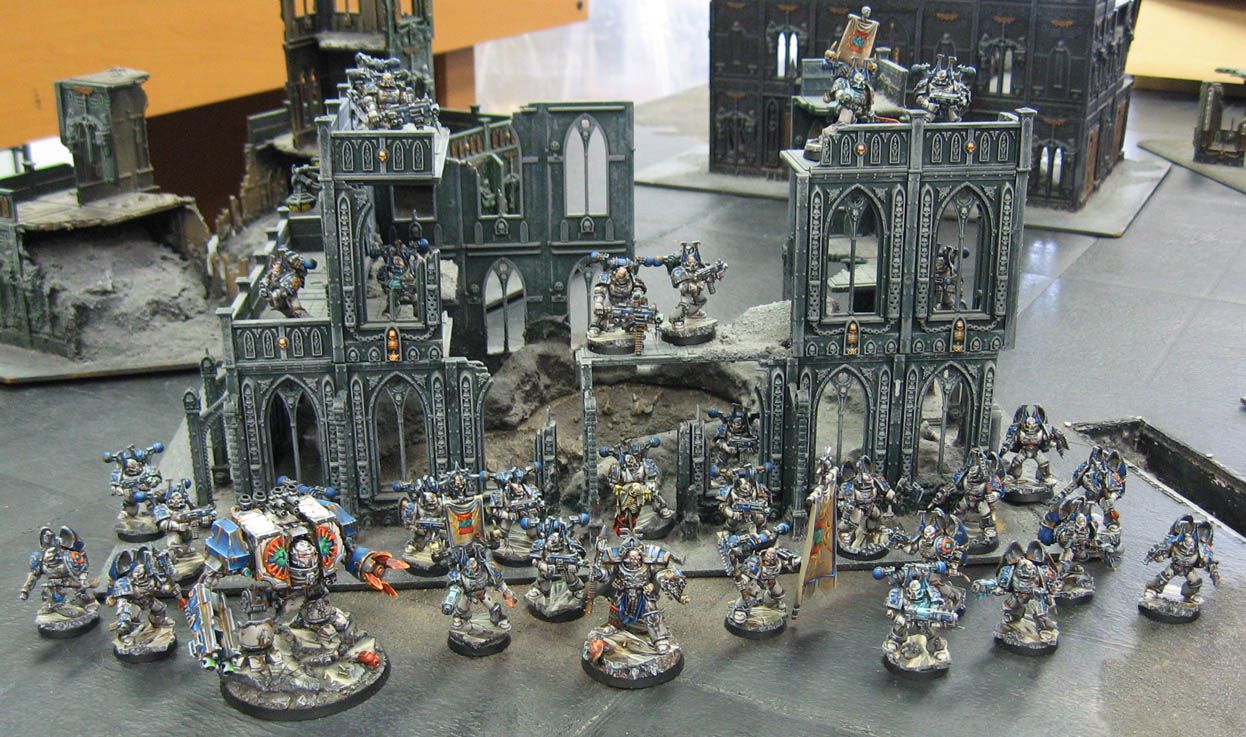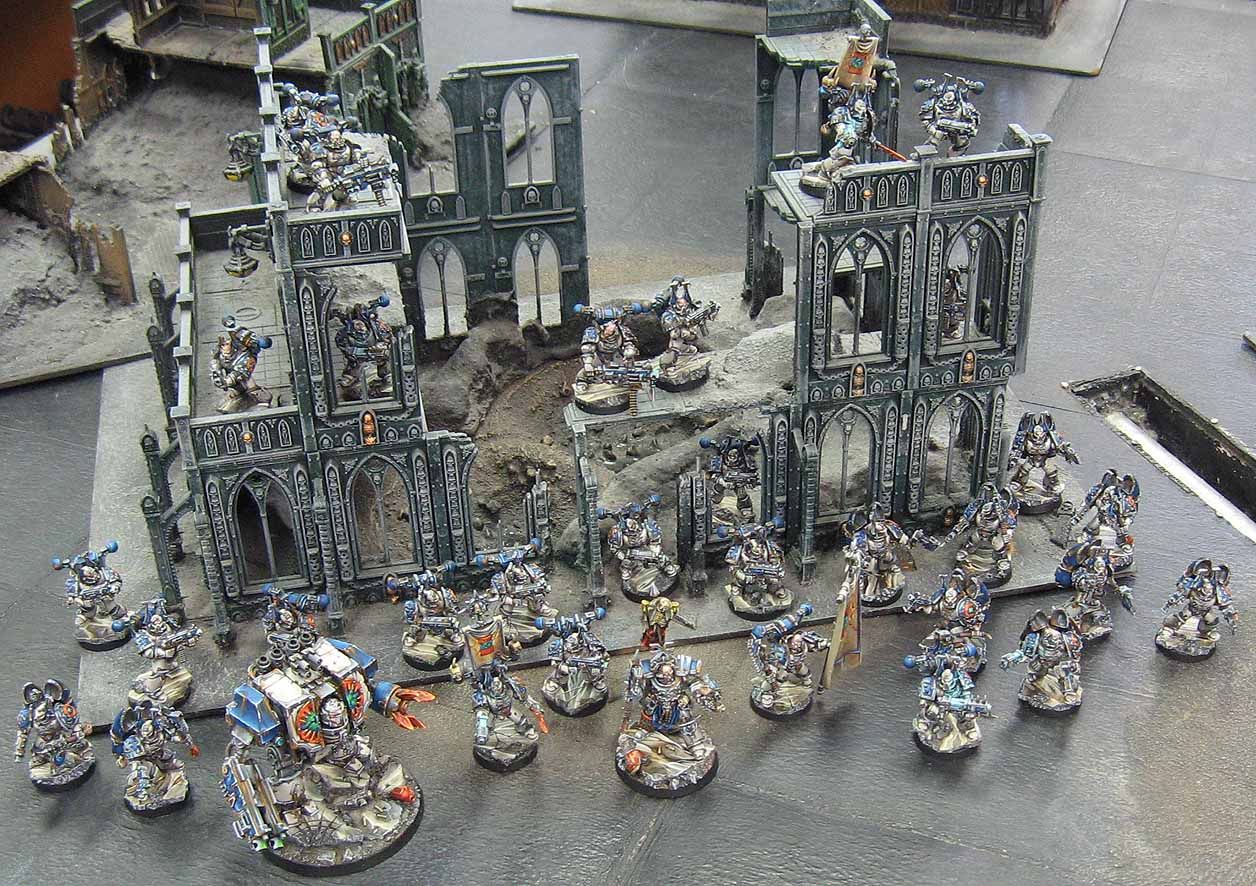 Here are some closer shots that I took on my own gaming table at home!