A collection of images that feature my painted miniatures. It features many of my award winning figures and terrain pieces painted since 2001.
Wednesday, March 7, 2012
A few converted Space Wolves
These are some minor conversions on Space Wolf minis, primarily with the back banners to get some fun freehand possibilities.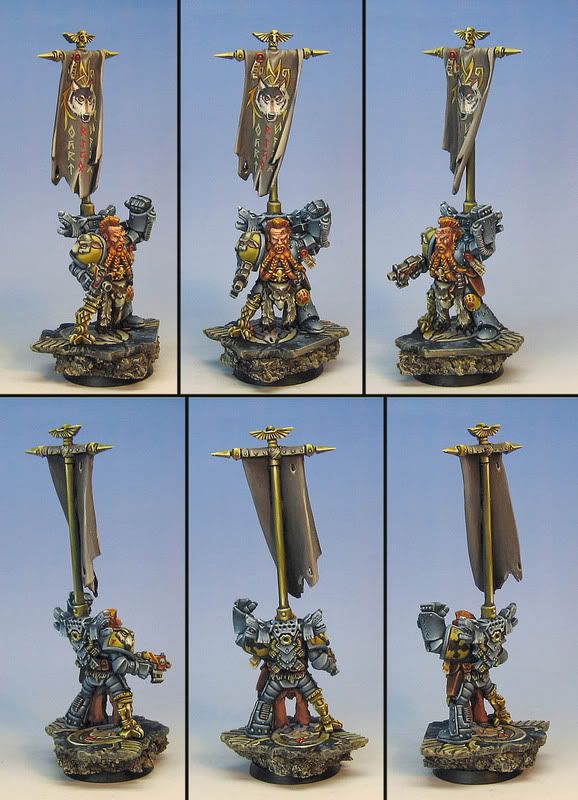 Posted by

wappellious
at 8:51 AM